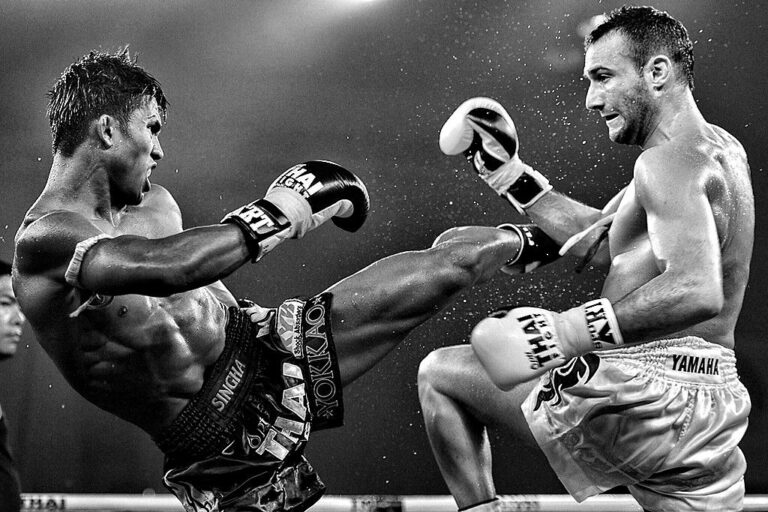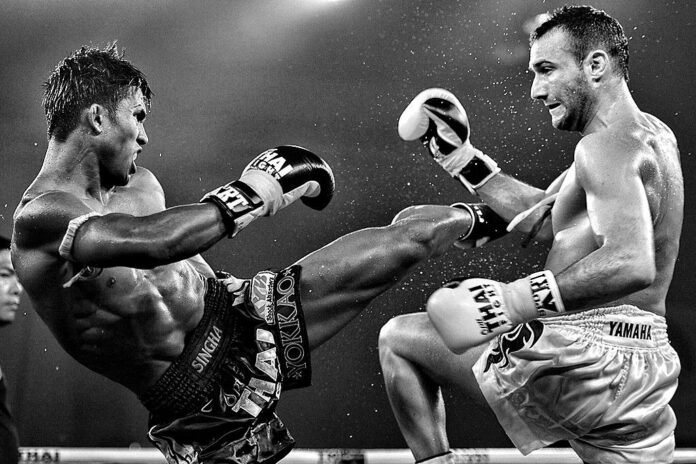 Mixed martial arts has been one of the booming sports for much of the past 20 years, and there is no sign of that popularity slowing down any time soon. However, many experts still expect it to be a considerable amount of time before MMA is able to truly test the popularity of boxing, but it is able to sell out events across the world nevertheless.
The UFC remains the height of the MMA pyramid, with some of the biggest stars in the company paid huge amounts of money to compete at their biggest events. However, MMA has been able to reach this unprecedented level of popularity due to the impact that Muay Thai has had.
What Is Muay Thai?
Muay Thai was founded in Thailand and is the national sport of the country. It is a combat sport that uses striking techniques, as well as clinching techniques to wear down an opponent. The sport is known amongst many as the 'art of eight limbs. The reason for that is due to the number of options that opponents have to strike an opponent. Striking with fists is popular amongst many, but knee strikes, as well as strikes using elbows and shins, are also allowed.
While MMA disciplines such as judo and karate have been around for generations, and have been able to stay relevant throughout their histories, Muay Thai has reached its peak in popularity over the 20th and 21st centuries.
Muay Thai Reaching New Audiences
The sport finally reached Western shores after visitors traveled to Thailand to compete in mixed-rules matches and kickboxing events. However, the success has been taken to new levels after it has been adopted by some of the biggest stars in UFC and Bare Knuckle Fighting.
This has opened a door to newcomers to the sport, as they wish to learn the skills that some of their favorite UFC stars have perfected. But, who are some of the biggest stars in the UFC that have been able to excel with the use of Muay Thai?
Valentina Shevchenko
There are few more Muay Thai strikers in the UFC than Valentina Shevchenko. The 34-year-old remains as competitive in this modern day as she has ever been, as she is still ranked as the second-best fighter in the pound-for-pound rankings. She has achieved success throughout her career and is currently the reigning Women's Flyweight champion.
She won the title in a thriller against Joanna Jedrzejczyk at UFC 231 in December 2018 and has since successfully defended the title on seven occasions. Shevchenko also achieved success in the bantamweight division, but she came up just short when bidding to win the title against Amanda Nunes in September 2017.
Mauricio Rua
Mauricio Rua was a fighter that all UFC fans loved watching when he was at the very top of his game. He was one of the purist strikers in the company, which was hardly surprising given that he has a 'black prajied' in Muay Thai. Rua continues to be a pioneering star behind the scenes, as he was a founding member of the Chute Boxe Academy, which helps athletes to learn the art of Muay Thai. Mua rose to prominence as he won the PRIDE Middleweight Grand Prix in 2005.
However, he would take that excellent striking record into the UFC. His biggest win in the company was achieved at UFC 113, as he captured the Light Heavyweight Championship with a stunning first-round KO against Lyoto Machida. However, he would lose the title in his very next bout against Jon Jones. During his career, he won 27 of his 41 fights, with 21 victories being scored by knockout.
Donald Cerrone
There are few more celebrated MMA fighters in history than Donald Cerrone. Cerrone has shared the octagon with many of the biggest stars throughout his career, and he has competed across the lightweight and welterweight divisions. Cerrone boasted an impressive Muay Thai record before transitioning to the UFC, as he was unbeaten in six fights, winning on five occasions. However, it was in UFC where he would be most fondly remembered.
Cerrone fought professionally on 55 occasions, winning 36 times, with ten wins coming by knockout. His final victory in the UFC came by decision against Al Iaquinta before he suffered six defeats in his final seven fights before heading into retirement.
Conclusion
Muay Thai is one of the most significant forms of combat sport in history, and that is highlighted by some of the biggest stars that have been trained in the discipline. That shows no signs of stopping, and it will only lead to more stars picking up the skill in the future.