Video: mom knocks out her son's 19-Year-Old ex-Girlfriend at Bizarre MMA event in poland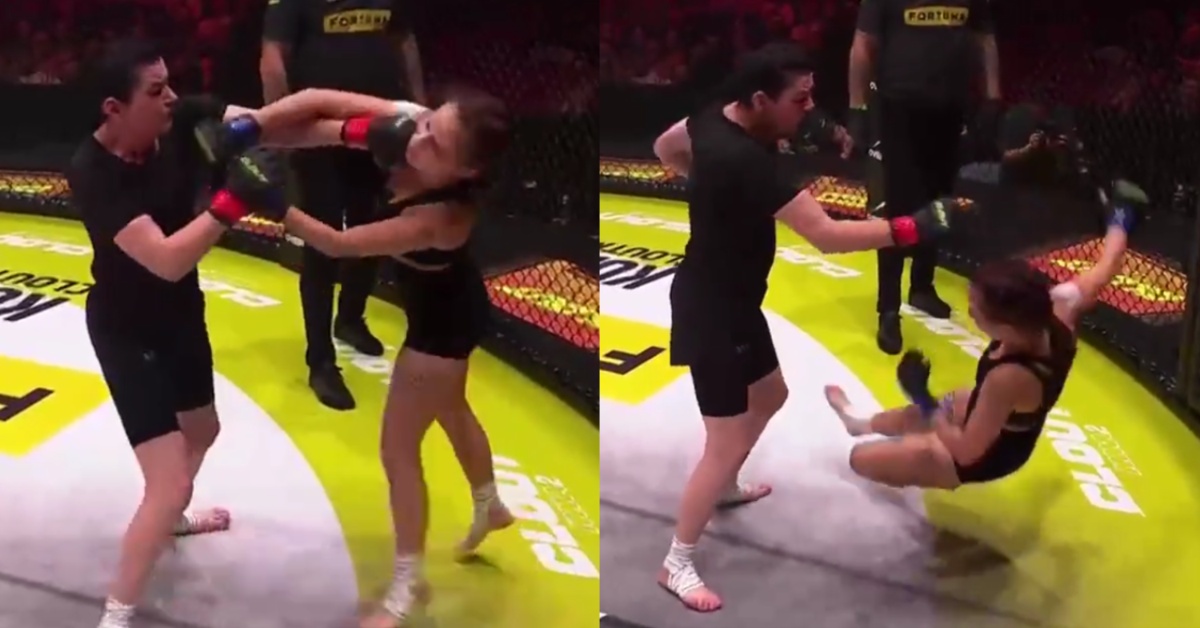 They say there's no stronger bond than that between a boy and his mom.
In Poland, that proved to be much more than an expression over the weekend when a 50-year-old mom strapped on a pair of eight-ounce gloves and stepped inside the cage to settle some business with the 19-year-old girl that broke her boy's heart.
Małgorzata Zwierzyńska, who also goes by the name 'Gosia Magical' online, previously revealed that she had been plotting an MMA match with her son's ex-girlfriend, Nikola Alokin. On Saturday, the bout went down under the Clout MMA banner, a promotion known for making outlandish fights on the regular.
As a mom, how far would you go to protect your son?
"Thank god slippers weren't allowed otherwise it would've been a blood bath," wrote one fan on X.
"'More entertaining than any Paul fight," another quipped.
Poland Has Done Are More Outlandish Fights Than Mom vs. Ex-Girlfriend
It's far from the first time Poland has hosted some questionable mixed martial arts matchups, though Saturday's event may have been the first-ever mom vs. ex-girlfriend matchup in the history of the sport. In 2021, one promotion in particular came under fire after booking an intergender contest pitting Piotr 'Mua Boy' Lisowski against female arm wrestler Ula Siekacz.
Siekacz made it to the second round before being pummeled to the point that the referee was forced to step in and call for the stoppage as blood-thirsty fans cheered. "I'm not going to get slapped by a guy anymore. I consciously took up this fight — that is, I knew what I was [doing]," Siekacz told her fans following the contest."I am waiting for some interesting suggestions and I will continue to develop. What doesn't kill us makes us stronger."
Following the incident the International Mixed Martial Arts Federation issued a statement condemning the ill-conceived matchup.
"Media coverage has brought our attention to an inter-sex MMA bout that took place in Poland over the weekend," IMMAF CEO Densign White said in a statement. Although neither the promoter nor competitors have any association with IMMAF, as the international governing body for amateur mixed martial arts, I feel it is important that I state our position.
"IMMAF categorically disagrees with this intentionally scandalous, form of entertainment, which does not represent the sport of MMA or its values and puts women at risk. It is unacceptable that women and men should compete against each other in combat sports, essentially for reasons of safety but also fair play, and we in no way endorse this" (h/t DailyMail).