Jake Paul vs. Tommy Fury: MMA fighters react to an intriguing battle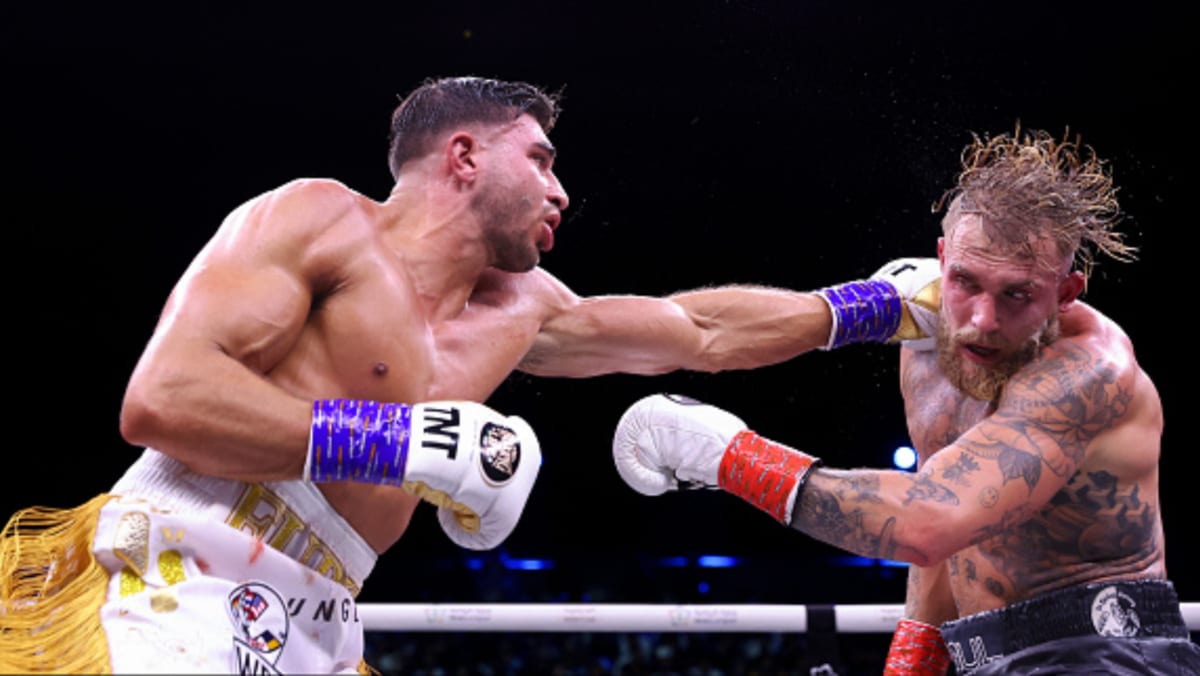 After a split decision in Saudia Arabia inside the Diriyah Arena, Jake Paul and Tommy Fury have inspired a lot of feedback from professional mixed martial artists who'd like to share their opinion on the fight.
Literally, after years in the making, Jake Paul and Tommy Fury have finally met face-to-face in the ring for a match. After going to a decision, the judges scored the bout for Tommy Fury (74-75, 76-73, 76-73).
It was a pretty competitive match when you consider it was a Youtuber facing down a boxer who comes from literal world champion boxing lineage. Both men scored points, and despite a controversial knockdown later into the fight by Paul, Fury still came away with the win.
MMA fighters react to the Tommy Fury vs. Jake Paul fight
One of the most notable to chime in during the fight was none other than UFC welterweight Gilbert 'Durinho' Burns, who shared his opinion on how events were transpiring.
A fellow UFC lightweight would take the time to share his opinion, and it was none other than Michael Chiesa. He touched on the rumors that the fight was "scripted" and "fixed".
Many more fighters took the time to chime in, sharing mixed reactions. The funniest of them all might've been from rising UFC featherweight Arnold Allen who said: "Should've gone to bed. These guys aren't bad enough that it's funny and not good enough that it's good."
Former UFC fighter and now UFC analyst Alan Jouban shared his opinion in a series of tweets. Despite the opinion of others, he saw Tommy Fury winning handily over Jake Paul.
Check out the reactions from other fighters down below, who all saw things in different and intriguing ways. Note how respect was shown for both fighters after their performance.
What were your thoughts on the Jake Paul vs. Tommy Fury fight?