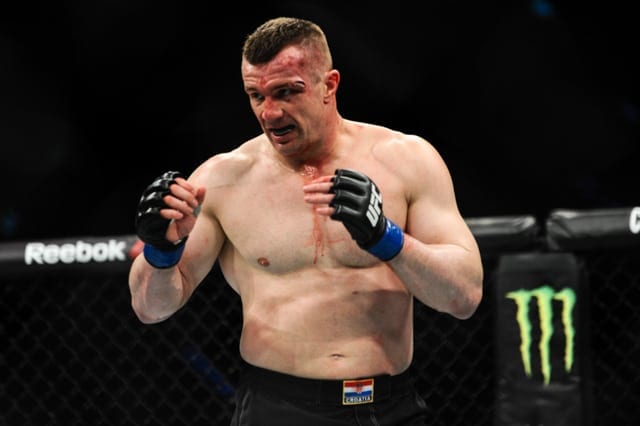 UFC, Pride FC and K-1 legend Mirko Cro Cop has been there and done it in the world of combat sports. His storied career looked to be grinding to a painful halt in 2011, coming off three straight knockout losses in the UFC, and getting his marching orders from the promotion's heavyweight ranks. Seemingly done with the world of MMA (mixed martial arts) Filipovic went back to his bread and butter of kickboxing, much to the concern of many of the Croatian's loyal fans. There was life in the old dog yet, as he finally won his first K-1 world Grand Prix in March of 2012.
News that the renowned striker would return to the UFC after racking up a 3-1 MMA record between 2012-14 came as music to the ears of most old school fans, but also was met with some concern. The fact he was slated to face the man that spectacularly knocked him out with his own trademark finisher upon his return made Cro Cop vs. Gonzaga 2 that much more interesting. The pair collided in Poland this past April, with Cro Cop winning a classic comeback with a barrage of savage elbows on the ground. The legend of Mirko Cro Cop had been reborn.
So what's next for the 40-year old veteran who has fought for half of his life? Rematches are on his mind, as the Croatian 'Tiger' tells Fightersonly via his official website:
"This is something I really want to do. It's something I owe to the sport and I owe it to myself to beat some of those guys. Some of them, yes, some of them, no," he says. "With (Josh) Barnett I will not fight, definitely. We fought three times and I beat him two times. Technically it was three but the first time I cannot be incorrect and take it as a victory."
"He was hurt after 30 seconds. We fell down and he hurt his shoulder. I was declared as the winner but it wasn't victory. But let's say we fought two times and two times I beat him fair, and I like Josh Barnett a lot… There's no point to fight him."
"But Nogueira is definitely there, Roy Nelson is definitely there, and some other fighters. Junior dos Santos is definitely there. And perhaps Overeem too."
Cro Cop's losses to Junior Dos Santos and Roy Nelson were particularly hard to watch. The kickboxer that had put so many beasts to rest during his prime was becoming a punching bag, and the MMA world saluted Cro Cop on his way out of the Zuffa building. So how much is left in the tank?
"Beating Gabriel (Gonzaga) made me very happy. And as long as fighting in the UFC is making me happy, then I hope to continue."
"But there is no guarantee. This is MMA. Everybody's hungry. Everybody wants to take your head off . I will be ready. And even if I fail I will know I tried. My fans will say, 'That's a man who had a great career in Pride, a great career in K-1. He failed in UFC, but he tried.' That's the important thing. That's how I'm raising my kids."
Perhaps a rematch with Nelson, who is currently scheduled to face Josh Barnett could be a realistic fight, although if 'Big Country' loses that will make it three defeats in a row and one win in six fights, so he may not even have a contract if 'The Warmaster' is victorious. Antonio Rodrigo Nogueira is currently slated to face Stefan Struve at UFC 190, so maybe a rematch of the No-contest with Alistair Overeem in 2008 could happen.
One thing is for sure, there is legitimate beef between Cro Cop and 'The Demolition Man'. With Junior Dos Santos so high up in the title picture right now, it's unlikely the Croatian striker will get a chance to avenge his ugly loss to 'Cigano' any time soon. Even if he did though, is that a fight you'd really want to see?