Mike Tyson hints at referee favoritism during his fights: 'If I'm having a tough fight, and I rock the guy, he'll stop it quick'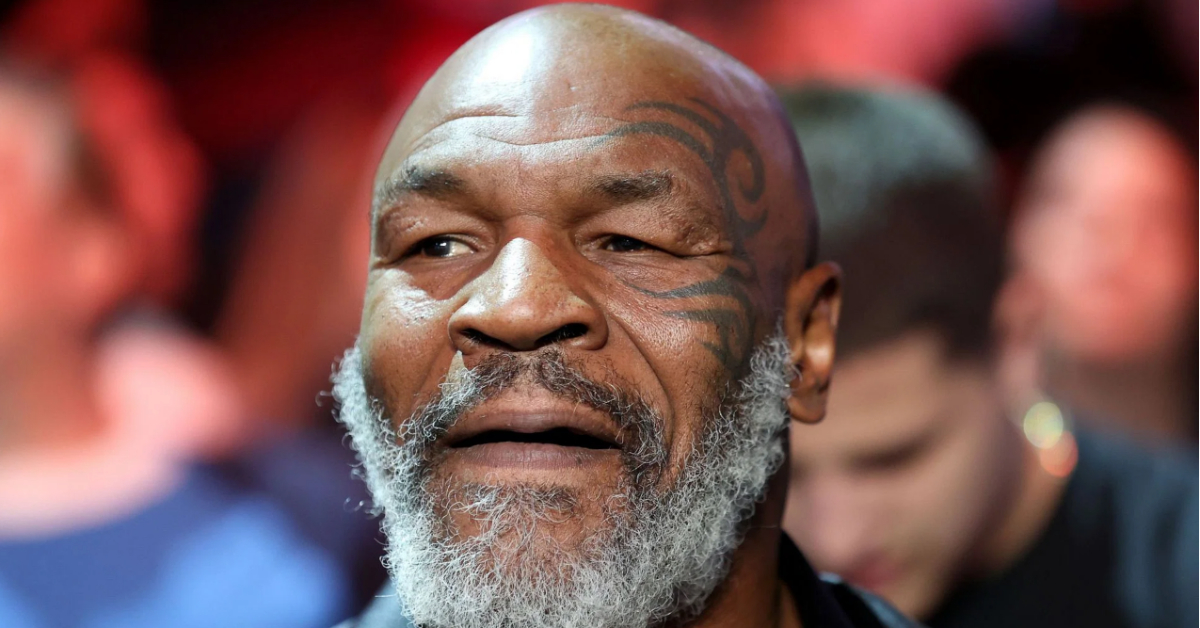 Heavyweight boxing legend Mike Tyson revealed another wrinkle in the seedy underbelly of professional boxing.
Tyson is undeniably one of the greatest boxers to ever step into the squared circle. Making his professional debut in March 1986, Tyson scored 27 straight wins in the span of 18 months before landing his first heavyweight title fight. Before long, Tyson was the reigning WBA, WBC, IBF, and The Ring heavyweight world champion. But as it turns out, Tyson may have had a little help in the ring courtesy of a particular referee that presided over multiple fights featuring the boxing icon.
In a video clip shared by JoeBuddenTV on YouTube, Mike Tyson points out a picture of himself standing alongside a referee while seemingly out for a night on the town. "He was a referee for a bunch of my fights," Tyson confirmed. Asked if it was illegal to fraternize with a referee considering his status as a high-profile professional fighter, Tyson answered in the affirmative. "It was. Cause if I'm having a tough fight and I rock the guy, he'll stop it quick. It's in the business, man. That's what we do," Tyson revealed.
"He saw me my first fight. Now he's refereeing my fights. He favors me than the other… He see me as a kid coming up," Tyson continued. He also revealed that referees, like fighters, work their way up the ranks. "They earn the opportunity to work bigger fights."
Mike Tyson's Meteoric Rise to Fame Came to a Crashing Halt in 1992
During his 20-year run, Mike Tyson went 50-6 with 44 wins by way of knockout. As fast as Mike Tyson's rise to fame and fortune was, his fall was just as quick. In March 1992, he was sentenced to six years in prison after being convicted of raping an 18-year-old woman in an Indianapolis hotel room. Tyson ultimately spent three years behind bars, being released in March 1995. He resumed his boxing career that same year, ultimately reclaiming the WBC and WBA heavyweight titles.
He lost the WBA title during his first encounter with fellow boxing legend Evander Holyfield in November 1996. Seven months later, the two fighters would run it back. The rematch ended in disqualification as Tyson famously bit a piece of Holyfield's ear off in what remains one of the most notorious moments in boxing history.
Today, Tyson and Holyfield work together to promote their THC gummy products, appropriately named Mike Bites and Holy Ears.