UFC middleweight champion Michael Bisping faced his biggest demon at UFC 204. Although he's far from the most dangerous contender at 185 pounds right now, Dan Henderson once fired Bisping's chin to the moon. During the historic UFC 100 pay-per-view, 'Hendo' connected with his patented 'H Bomb,' causing 'The Count' to lose a considerable chunk of his memory. The KO was so harrowing that it haunted Bisping for years. Once the brash Brit had won the middleweight belt, Henderson was first on his hit list. After calling out and receiving his rematch against Henderson, Bisping fired off some shots, insinuating 'Hendo' had cheated before their first fight.
Now that Bisping got his revenge in the form of a unanimous decision in Manchester, he's still got gripes about steroids in the UFC. Since the USADA era came in last year, drug busts have come on a regular basis. Including some of the biggest stars in UFC history, the stricter dope screens have certainly scored some shocking scalps. Take UFC 200, for instance. The July 9 PPV was meant to be the landmark event for the promotion. Instead turning out to be riddled with high-profile drug busts, UFC 200 was more mockery than legendary.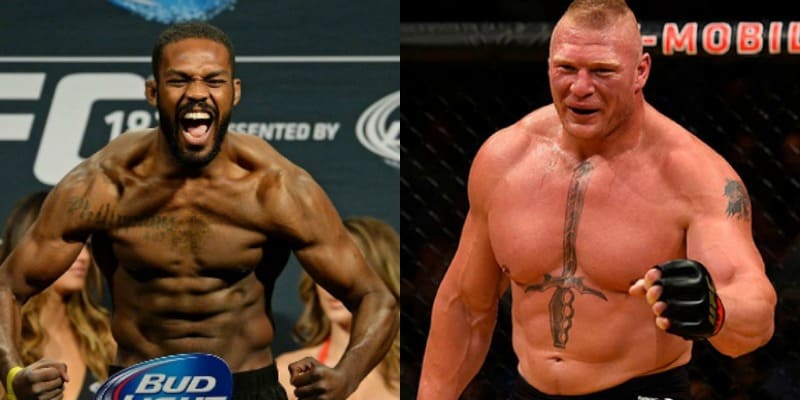 Jones/Lesnar
Both Jon Jones and Brock Lesnar failed UFC 200 drug tests. Dropping out of the main event just three days prior, 'Bones' had to face the music head on after popping for Estrogen blockers. Lesnar's failed screen wouldn't come out until after he'd wailed on Mark Hunt for three rounds. Hunt would go on to fall out with the UFC over Lesnar's USADA controversy, and it looks as though Bisping isn't too impressed either. Speaking with WWE legend Ric Flair, as transcribed by Fansided, 'The Count' blasts Lesnar with both barrels:
"How tough do you think Brock Lesnar is? Listen I respect any man who steps into the octagon because it takes balls," said Bipsing. "But if you have to go in there and take steroids to do it? F-ck you, you cocky son of a b-tch. Kiss my ass. I will knock Brock Lesnar out with one f-cking punch. I will take him and throw him out of the octagon like the p–sy that he is. Am I making myself clear? F-ck Brock Lesnar! F-ck steroids! F-ck all you f-cking f–gots that want to come in here and take steroids. Am I making myself clear? I apologize for using that word, I shouldn't have said that. But, steroids have destroyed the sport and anyone that takes them, kiss my a–"
"He's a big son of a b-tch but as I said. Real men don't cheat in a real fight. In your world you have to look good, you have to be big and it's expected for the audience. You guys good for you, good for you. In a real fight we shouldn't be cheating and taking steroids."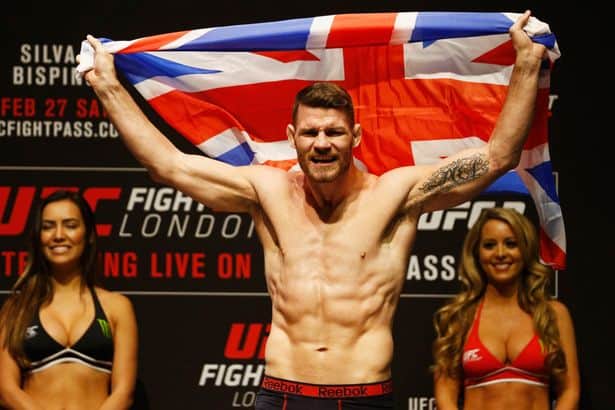 Wow…
Interestingly enough, most losses on Michael Bisping's record, apart from Luke Rockhold, Rashad Evans and Tim Kennedy, have come against athletes who have or would go on to face some sort of drug testing controversy. In the case of Dan Henderson, it was legally administered testosterone. With Wanderlei Silva it was a fled drug test, Vitor Belfort and Chael Sonnen need no explanation. In the words of Nate Diaz, I'm not surprised at Bisping's rant.