Mayra Bueno Silva vows to win UFC title, happy to miss out on Amanda Nunes fight: 'She would kill me'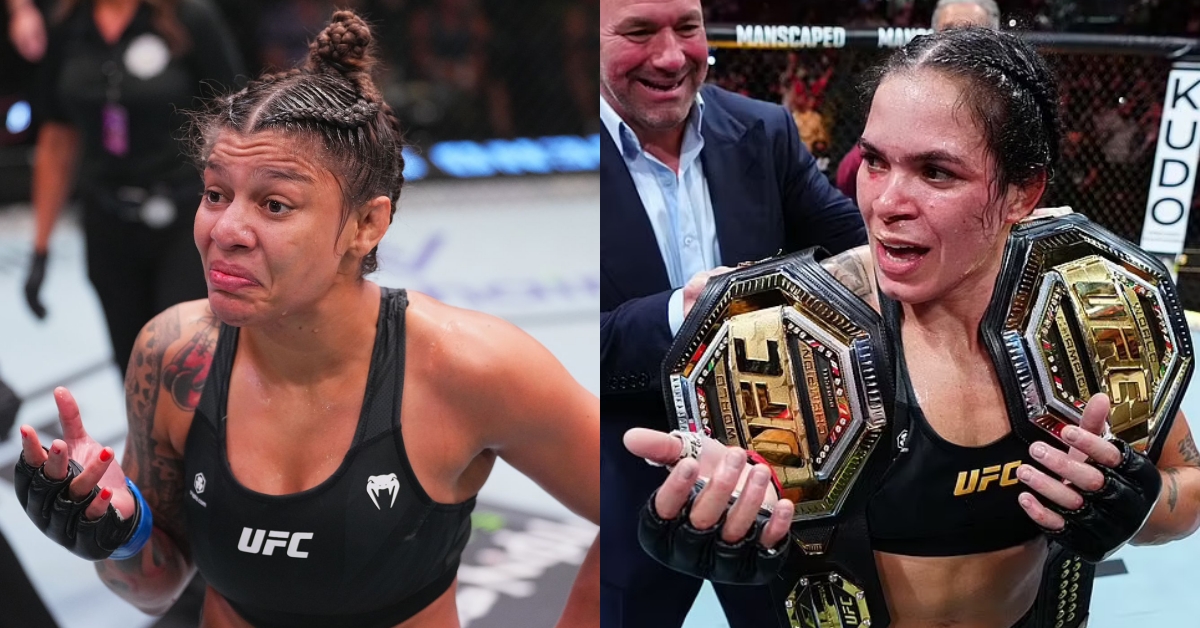 Surging bantamweight contender, Mayra Bueno Silva insists she is ready to compete for divisional spoils for the first time in her Octagon tenure, however, openly admitted she would find herself on the wrong end of a hypothetical clash with compatriot, Amanda Nunes.
Silva, who most recently headlined UFC Vegas 77 earlier this month, turned in her stunning fourth consecutive victory, stopping former bantamweight champion, Holly Holm with a stunning second round ninja choke win over the Albuquerque veteran.
The win came as the Brazilian's fourth in succession, having previously submitted both Lina Lansberg, and Stephanie Egger, after a unanimous decision win over Wu Yanan. 
Immediately calling for a vacant bantamweight title affair with the outspoken former divisional champion, Julianna Peña – Silva remained extremely confident of toppling the Washington native, who has herself been linked to a vacant title pairing with one-time title chaser, Raquel Pennington. 
Mayra Bueno Silva campaigns for vacant title fight in UFC return
And furthermore, the Minas Gerais native claims the UFC should just book her against Peña next for a vacant bantamweight crown.
"I showed everybody that I'm the next face for the bantamweight division," Mayra Bueno Silva told MMA Junkie. "I need the title shot now. Nobody wants to watch Raquel Pennington and Julianna Peña. Nobody wants this. The fight to do now is Mayra Bueno Silva vs. Julianna Peña. I showed my fighting is more exciting."
Weighing up the possibility of a hypothetical pairing with former two-weight champion, Nunes, whom retired from combat sports back in June, Silva openly admitted she would suffer a loss in the pairing.
"No, of course not, Amanda (Nunes) would kill me," Mayra Bueno Silva explained. "Amanda, thank you so much, you finished now. Take care of your family, everything good. I promise that I take the belt – the Brazilian belt."