Max Holloway issues warning to Ilia Topuria after UFC Singapore win: 'It's only a matter of time'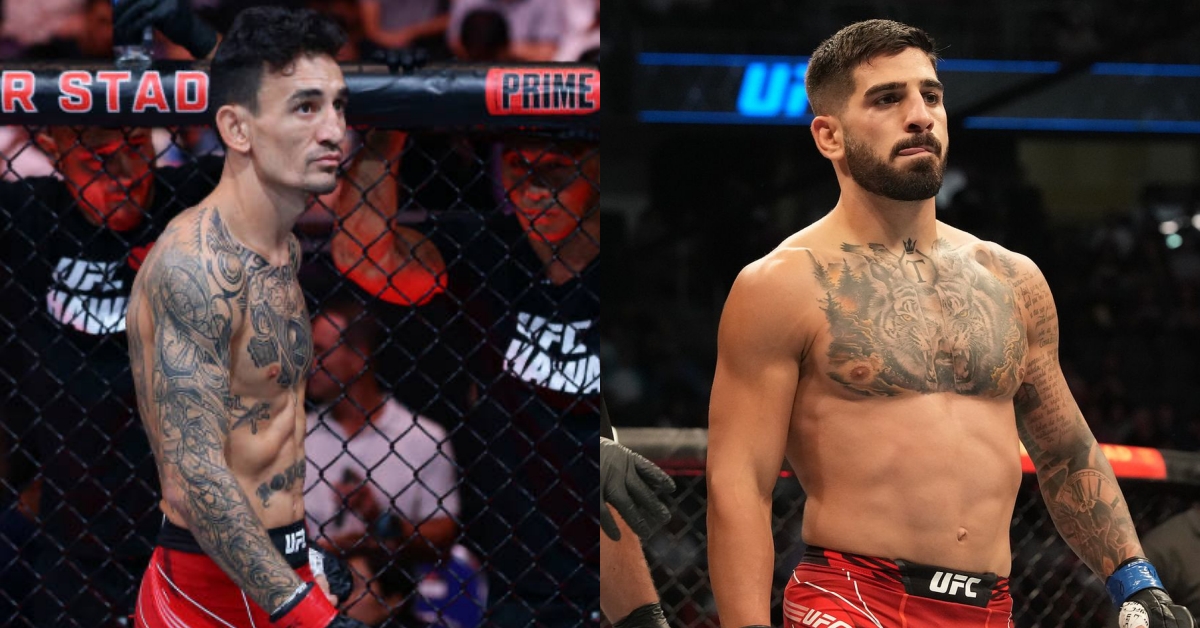 Former undisputed featherweight champion, Max Holloway has hit out at Ilia Topuria following his stunning victory at UFC Singapore over the weekend, after the surging Georgian contender urged the Hawaiian favorite to consider hanging up his gloves.
Headlining the Kallang, Singapore event, former undisputed featherweight champion, Holloway, recorded his second consecutive victory to remain the division's number one contender, stopping former two-time title challenger, 'The Korean Zombie' Chan Sung Jung with a thunderous third round walk-off KO.
Heralding Jung's career following the win, Holloway watched on as the South Korean star announced his decision to hang up his gloves from mixed martial arts competition with immediate effect, drawing the curtain on a memorable career in combat sports.
Ilia Topuria urges Max Holloway to retire from combat sports
Reacting to Jung's decision to retire from the sport, the aforenoted, Topuria – who has been tipped to challenge undisputed champion, Alexander Volkanovski next, claimed that former champion, Holloway should also consider retiring from mixed martial arts.
"I respect these two @BlessedMMA (Max Holloway) and @KoreanZombieMMA, it's time for them to retire," Ilia Topuria posted on his X account. "@SugaSeanMMA (Sean O'Malley), keep rising up, and maybe one day we'll share the Octagon and you @alexvolkanovski, get ready to tap out! The masterclass is coming for you. Enjoy the weekend, everyone!"
Sharing his thoughts on Topuria's call for his retirement, Holloway issued somewhat of a warning to the number five ranked division challenger.
"Thanks for the respect, but it's only a matter of time lol," Max Holloway posted on his official X account.
Himself calling for a stunning fourth title fight with Volkanovski after his KO win over Jung in a return to Asia, Holloway claimed he was now once more "undeniable" to the Australian, despite dropping three consecutive defeats to him throughout their trilogy. 
Would you like to see Max Holloway fight Ilia Topuria next?