The UFC featherweight division was altered once again at UFC 200. After being knocked out cold by Conor McGregor at UFC 194, Jose Aldo returned to action on July 9 to rematch his old rival Frankie Edgar. Although many felt 'The Answer' should have been getting a shot at the undisputed belt, McGregor's exploits at welterweight meant the fight with 'Scarface' was the best option. The interim belt was introduced for the second time in three fights for the division, and once again the Brazilian felt gold around his waist after five rounds.
This opened the door to a rematch with 'The Notorious,' although no solid time has been placed on that do-over, but could there be another potentially pivotal bout brewing in the meantime? UFC bantamweight boss Dominick Cruz spoke up yesterday with a rather interesting challenge. Claiming he wanted to fight Jose Aldo and Conor McGregor, 'The Dominator' made clear his intentions to greatly further his status in the promotion.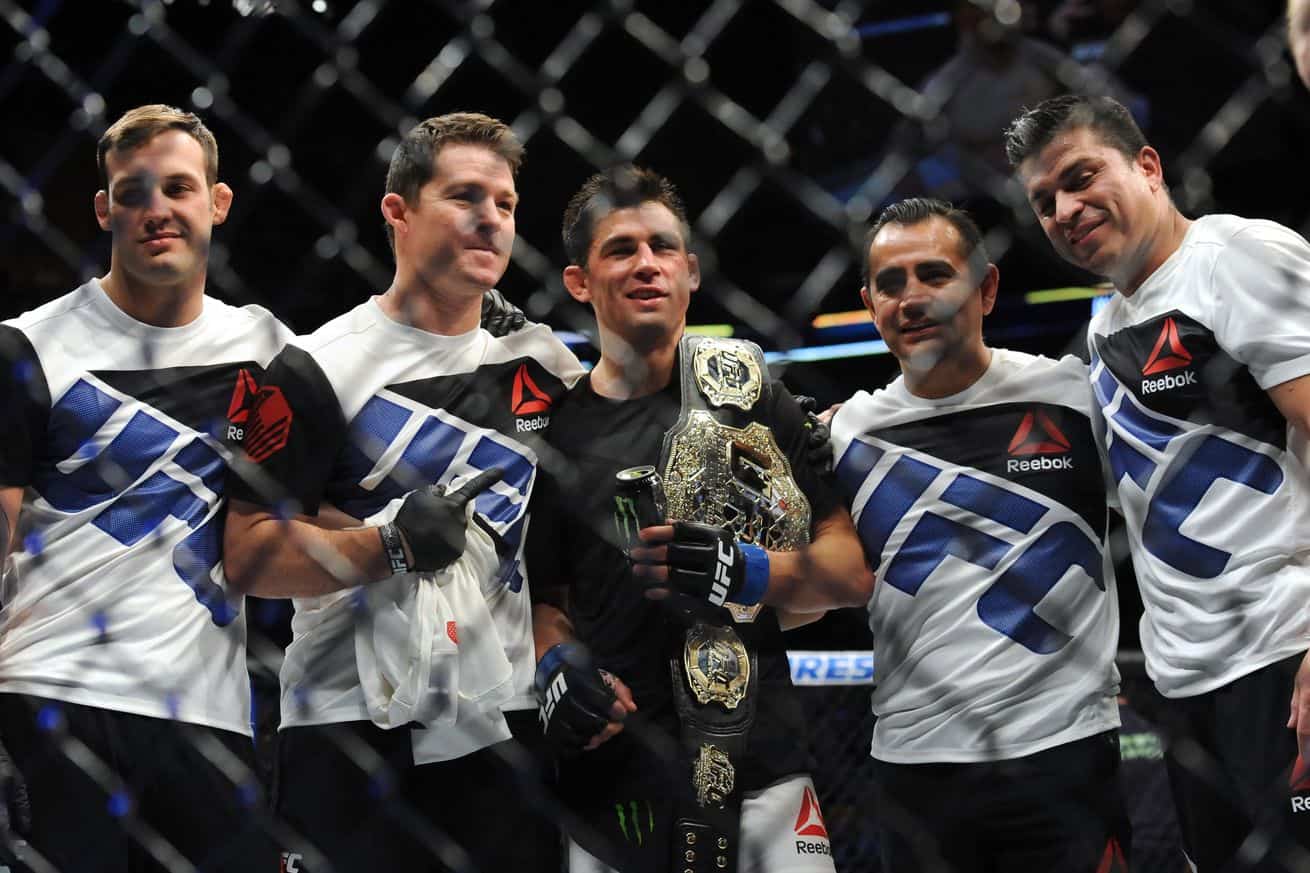 After numerous injuries and surgeries saw Cruz vacate the bantamweight belt and fight just once in the space of nearly five years, he made a fairy tale comeback against TJ Dillashaw this past January. Winning back the title and defending it against Urijah Faber at UFC 199, 'The Dominator' said he's now eyeing fights with McGregor or Aldo. His comments have struck a nerve with streaking featherweight Max Holloway though, as he voiced his displeasure on Twitter:
No disrespect @dominickcruz but if u want to come up to 145 u gotta get inline behind me… or go through me. #beenwaitingpatiently

— Max Holloway (@BlessedMMA) July 15, 2016
Currently on a nine fight winning streak which includes victories over Cub Swanson, Jeremy Stephens and Ricardo Lamas, 'Blessed' may have a point here. What's important to consider in this argument though is the attraction of a super fight. Those extremely rare bouts where champions take on fellow champions, something that the promotion places very high in their monetary prioritisation.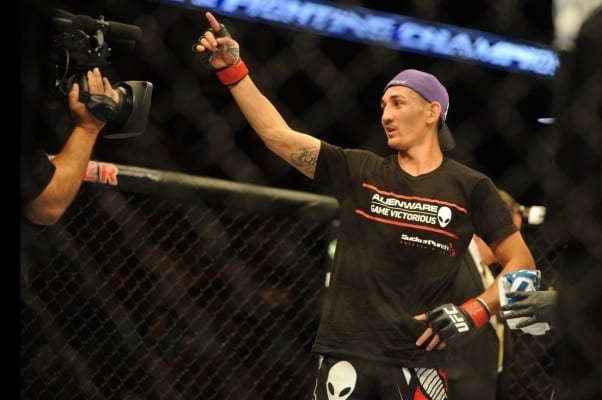 Although Max Holloway is clearly quite deserving of a title fight, it's also apparent that Aldo probably wants McGregor or bust. Now factor in that Dominick Cruz could potentially jump the queue, could we see another streaking featherweight contender snubbed by champions changing divisions?