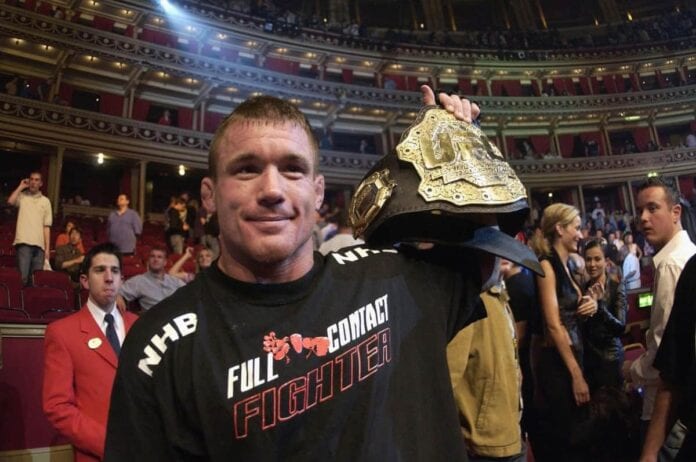 Former two-time UFC welterweight champion Matt Hughes was in a very tough spot earlier this year.
The 43-year-old was driving his pickup truck this past June near his hometown of Hillsboro, Illinois when he was struck by an oncoming train while crossing the tracks. The train hit the driver's side of the vehicle and Hughes was airlifted to the HSHS St. John's Hospital to be treated. Miraculously, Hughes was in stable condition just days after the crash and had suffered no broken bones or any other internal injuries. Despite this, however, Hughes was only minimally responsive for quite some time, per his sister, Beth Hughes Ulrici.
Months later in August Hughes' best friend, Tony Zucca, posted a video of he and Hughes playfully rolling on the floor and doing some jiu-jitsu. Now four months later, Hughes is up walking and laughing with his friends and family. The UFC Hall Of Famer returned to the HSHS St. John's Hospital yesterday (Tues. October 3, 2017) to honor the two nurses that treated him immediately after the crash.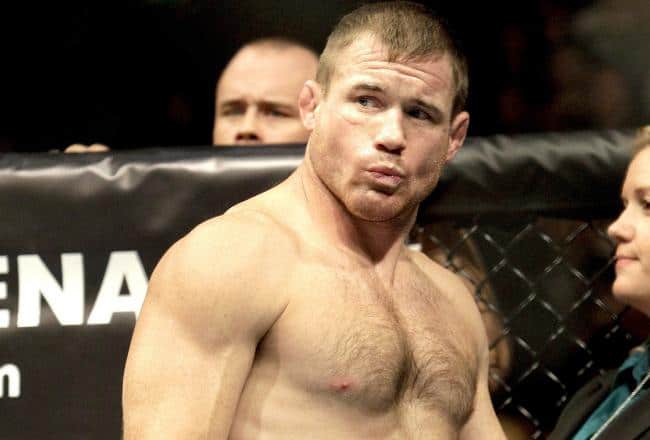 Hughes appeared at the hospital alongside his wife, two daughters, and Zucca. He had this to say at the ceremony (quotes via MMA Fighting):
"My family and friends have told me that the entire team at St. John's was really good to me and all of them," Hughes said. "It means the world to me. Thank you all so very much."
Zucca nominated the two nurses, Ashley Hull and Megan Simpson, for the DAISY nurse award – which is given each month to a nurse at St. John's Hospital. The two women each won the award for the months of October and November. Zucca had this to say about Hull and Simpson's efforts during the ordeal:
"They were extremely patient and knowledgeable with our countless questions; they would bring coffee when our eyes couldn't stay open a minute longer," Zucca said. "And the professionalism they displayed instilled confidence in us in that we knew Matt was in great hands. They are masters of their craft and the most caring nurses I have ever encountered. Matt has a long road ahead of him, and I can say with certainty that the family wishes Ashley and Megan could stick with us every step of the way. St. John's should be proud of employing people of their caliber."