Mark Munoz Meets Returning Roan "Jucao" Carneiro At UFC 184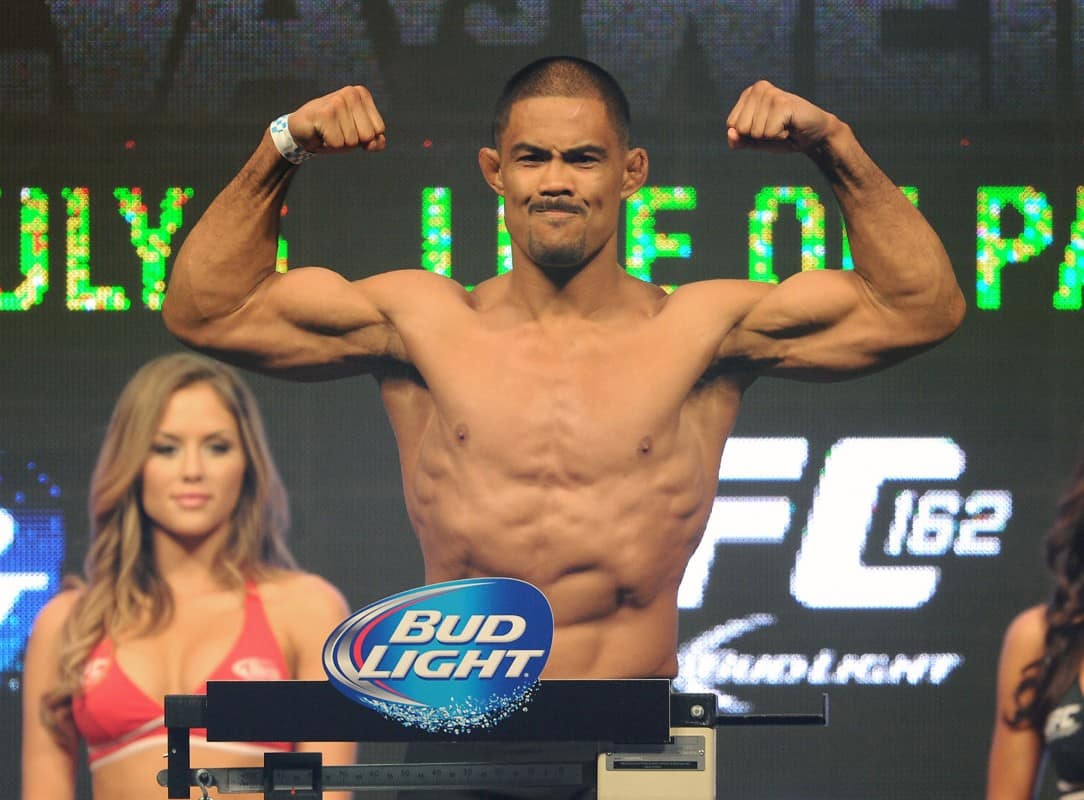 UFC middleweight Mark Munoz was last seen getting submitted by Gegard Mousasi in the main event of May's UFC Fight Night 41, his third stoppage loss in his last four bouts in the Octagon.
It's been a trying few years for "The Filipino Wrecking Machine," whose trouble seemingly began with a devastating knockout loss to current champion Chris Weidman at UFC on Fuel TV 4 in July 2012.
He rebounded after a bout with depression by defeating Tim Boetsch with a dominant unanimous decision at UFC, but ran into a stroke of bad luck when Michael Bisping when forced out of their scheduled UFC Fight night 30 main event last fall.
In his place stepped Munoz' former training partner and UFC light heavyweight champion Lyoto "The Dragon" Machida, who made a thunderous middleweight debut by knocking out Munoz with a perfectly-timed headkick. Munoz has long been considered one of the best wrestlers in the 185-pound division, but Mousasi was able to ragdoll him on the mat earlier this year.
Yet even amidst all that adversity, Munoz isn't giving in. He was set to face Caio Magalhaes at UFC 184 on February 28 from Los Angeles' Staples Center, but the Brazilian was unable to answer the call. Now, however, Munoz has found himself a new opponent, and it isn't exactly anyone you'd expect.
He'll face off with 36-year-old UFC vet Roan 'Jucao' Carneiro, who last fought in the Octagon at UFC 88, losing a split decision to Pride veteran Ryo Chonan. Carneiro has been on a tear lately, dispatching five straight opponents including wins over Randall Wallace, Trey Houston, and Brock Larson in a one-night Battlegrounds MMA tournament.
That's an impressive feat, but he wasn't u0p against the elite competition of the UFC. Munoz may not have the best results as of late, but he has been fighting only the best middleweights in the world.
It should be a step down in competition for Munoz, so we're going to see how much "The Filipino Wrecking Machine" has left in the tank.
Photo Credit: Jayne Kamin-Oncea-USA TODAY Sports