Mark Munoz Meets Luke Barnatt At UFC Fight Night 66, Will Retire After Fight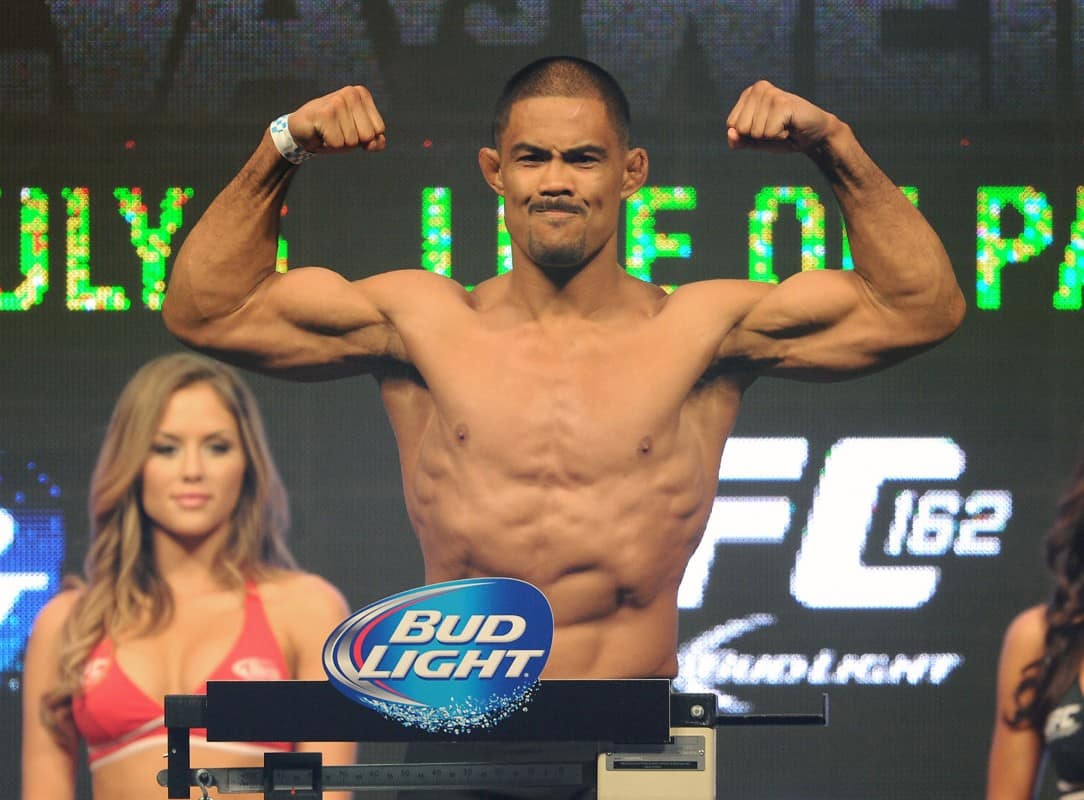 Many thought that former top-ranked UFC middleweight Mark Munoz would retire after his destructive submission loss to Roan Carneiro at UFC 184.
"The Filipino Wrecking Machine" isn't done just yet, however. News broke this morning that Munoz will face The Ultimate Fighter (TUF) 17 veteran Luke Barnatt at May 16's UFC Fight Night Manila from the SM Mall of Asia Arena in Pasay, Philippines.
The decorated veteran has lost three straight bouts by finish after he was knocked out by Lyoto Machida and submitted by Gegard Mousasi before his loss to Carneiro.
He confirmed that he would retire after the bout.
Barnatt was originally scheduled to face fellow TUF 17 alum Clint Hester at April's UFC Fight Night 63 from Fairfax, Virginia, but a broken foot forced the bout to fall apart. It could be argued that Hester would have presented a stiffer challenge for Barnatt than the quickly fading Munoz.
Either way, it'll be a fitting send-off for talented wrestler Munoz, who will finally see his dream of fighting on a Filipino card come to fruition. There's nothing left for him to prove in the Octagon, and the middleweight division has quickly become one of the most talented in all of MMA.
Munoz should go on to become an excellent coach who brings a wealth of knowledge and experience to his students at Reign Training Center.
UFC Fight Night 66 features an anticipated featherweight showdown between former champions Frankie Edgar and Urijah Faber.