Well, the mass chaos surrounding July 9's blockbuster UFC 200 from the T-Mobile Arena in Las Vegas has been surreal and even somewhat overwhelming over the last week, to say the least.
After a main event change saw featherweight champion Conor McGregor pulled from his scheduled rematch with Nate Diaz and replaced by the long-awaited grudge match between 205-pound champion Daniel Cormier and ex-titleholder Jon Jones, it appears as if UFC 200 is mostly set in stone – or at least the top half of the main card is.
Despite the monumental card being headlined by three title fights, the buzz surrounding UFC 200 just doesn't seem to be there yet.
The card is obviously stacked with top-tier talent, which leads us to beg the question as to why it may not be garnering the attention we had anticipated.
Could fans have been hoping for too much? Or perhaps, could it be that UFC 200 is being compared too much to 2009's mega UFC 100 card?
With those theories presented, another interesting question arises: how does UFC 200 compare to UFC 100? Let's take a look:
Click next to start the article

Brock Lesnar – Frank Mir II vs. Daniel Cormier – Jon Jones II
Coincidently, UFC 100, which went down on July 11, 2009, was headlined by a massive title rematch between two of the sport's most bitter rivals just as UFC 200 is scheduled to be.
In the main event of UFC 100, reigning heavyweight champion Brock Lesnar defended his heavyweight strap against former two-time title holder Frank Mir in a rematch of their UFC 81 bout where Mir submitted Lesnar.
Like Cormier and Jones, Lesnar and Mir made it known that they weren't too big of fans of each other, and their bad blood notoriously drew millions of eyes to the screens and millions of fans to the seats.
In today's day and age, it could be argued that "DC" and "Bones" possess the deepest rivalry in the sport, and their rematch is definitely a hotly anticipated one given the backstory surrounding it.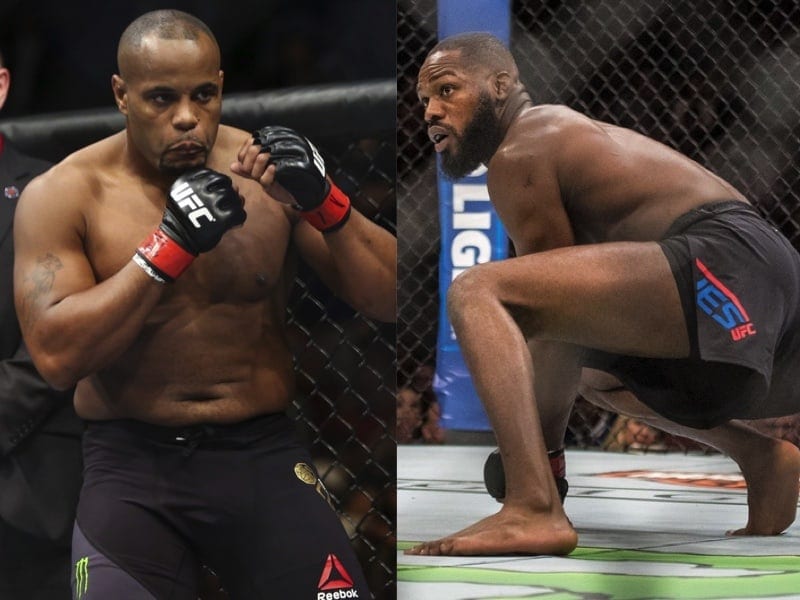 But, how do the two headliners compare in terms of interest?
A key point to remember here is that back in 2009, Lesnar was the UFC's golden boy – you could say he was the Conor McGregor of that era.
Serving as the company's biggest draw, Lesnar was likely a bigger star than Cormier or Jones will ever be. Pitting him against a rival like Mir resulted in one of the best-selling fights of all-time.
Can Cormier vs. Jones II match that interest? It's hard to say.

Georges St. Pierre – Thiago Alves vs. Jose Aldo – Frankie Edgar II
Serving as the co-main event under Lesnar and Mir was a welterweight showdown between former long-time champion Georges "Rush" St. Pierre and Brazilian slugger Thiago "Pitbull" Alves.
On the contrary, an interim featherweight title rematch between ex-champion Jose Aldo and former lightweight boss Frankie Edgar will co-headline UFC 200 under Cormier and Jones.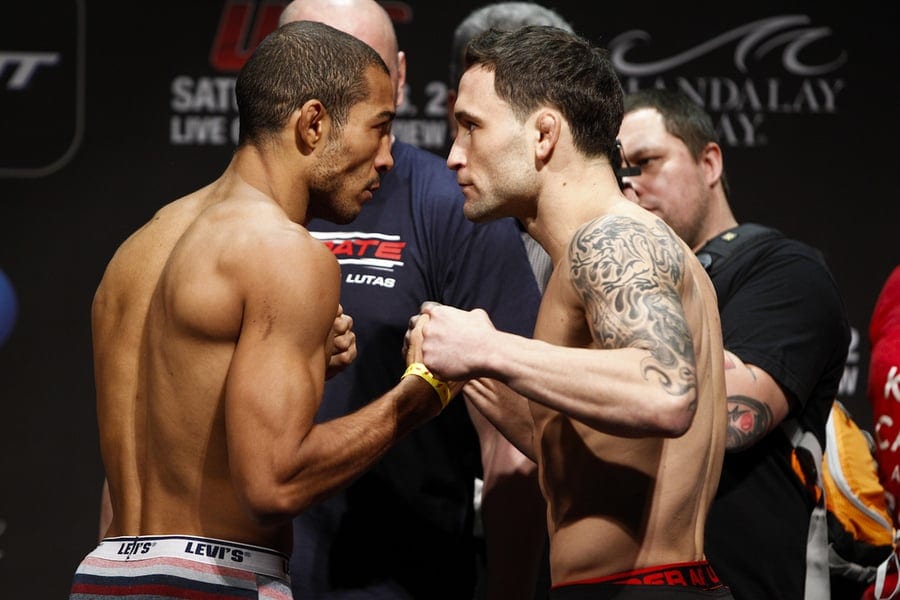 Just as Cormier and Jones can't compare to Lesnar in terms of star power, Aldo and Edgar simply are light years away from the draw that St. Pierre was, and still would be if he ever decides to return.
Now in terms of the fights themselves, I personally feel as if Aldo-Edgar II is a more compelling fight than St. Pierre-Alves was, but the pairing of Lesnar and "Rush" is something that UFC 200 doesn't possess.
In fact, one could argue that McGregor and former bantamweight champion Ronda Rousey are today's equivalent of 2009's Lesnar and St. Pierre combination, yet neither of them are on the card.

Dan Henderson – Michael Bisping vs. Miesha Tate – Amanda Nunes
Here is where I feel that UFC 100 truly beats out UFC 200, at least on paper.
UFC 200 possesses an ultra-rare three title fights, as a women's bantamweight showdown between champion Miesha Tate and challenger Amanda Nunes falls as the third fight on the main card.
The general consensus seems to be that the UFC missed the mark with this bout, as a rematch between Tate and former titleholder Holly Holm would have likely drawn more interest.
Despite being worthy of a shot at gold, fans just don't seem to be too excited to witness Nunes fighting "Cupcake" for the strap.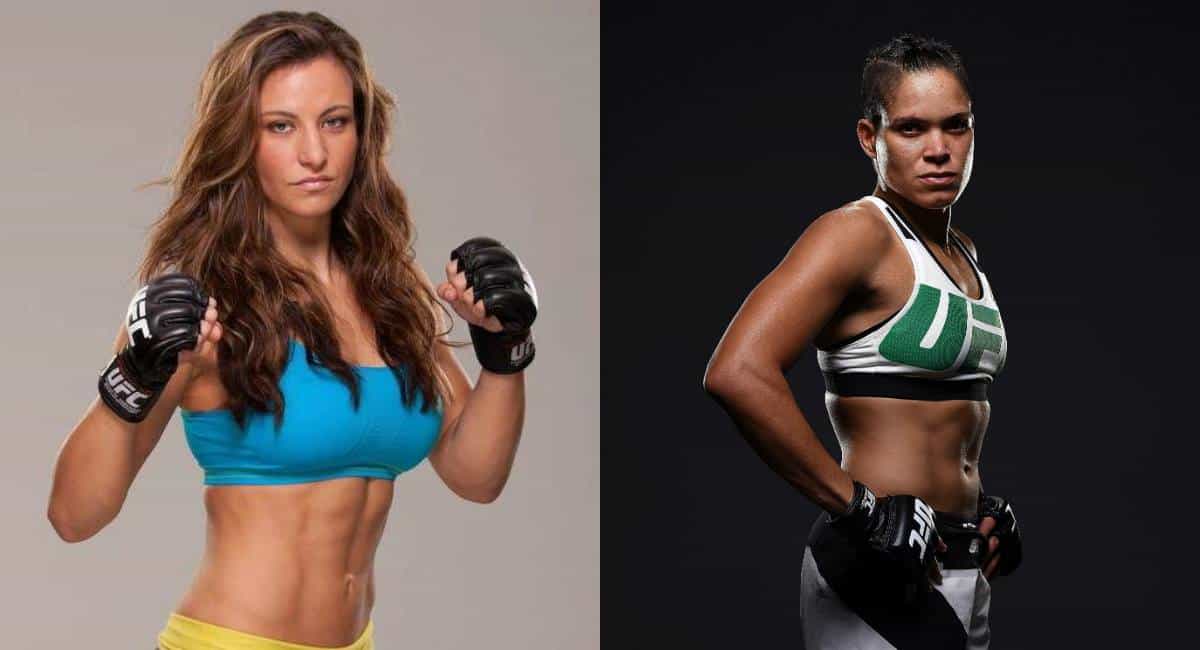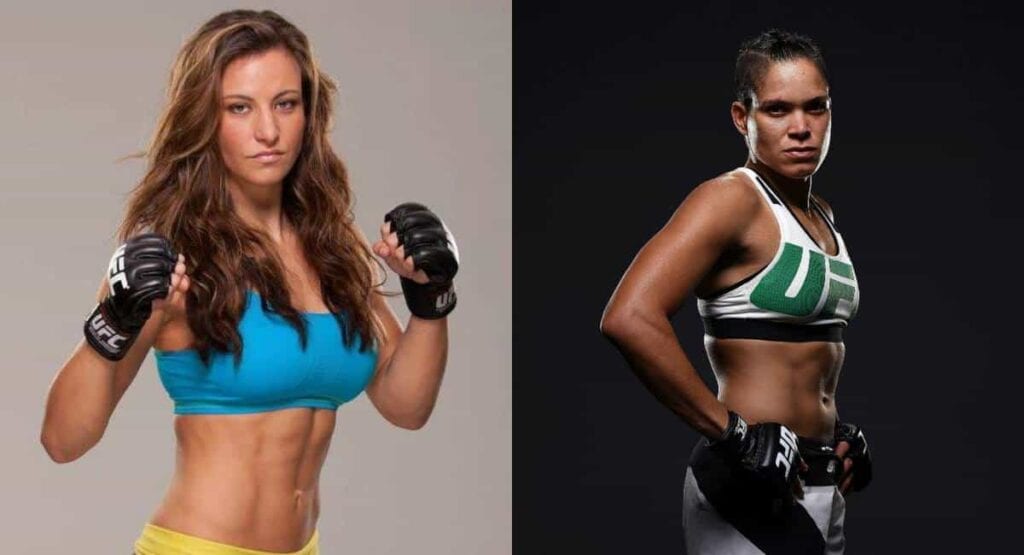 Looking back at UFC 100, a third title fight wasn't present, but a middleweight tilt between bitter rivals Dan "Hendo" Henderson and Michael "The Count" Bisping was.
Not only did the fight produce one of the best one-punch knockouts of all-time, but it was the perfect timing for the contest in terms of interest.
The two men were coming off a coaching stint on season nine of The Ultimate Fighter (TUF) in which their bad blood was on full display. Bisping was also at the peak of his notorious trash talking days, making the bout all the more intriguing.
On top of all of that, the fight had a perfectly built in U.S vs. Britain story line.

Final Verdict
After examining all of the aforementioned key points, it could definitely be argued that UFC 100 was stronger and more intriguing on paper than UFC 200 currently is.
Of course what an event looks like on paper means very little to how the fights will turn out, but could this comparison perhaps be why UFC 200 isn't receiving the reaction it probably should be?
At the end of the day, the promotion has put together an impressive, and exciting card for the ninth of July, and one fans should undoubtedly be appreciative of.
On the flip side, however, this is also a time to look back on some of the glory days of the UFC – days that true fight fans will look back on forever.