Khabib Nurmagomedov Rips Jon Jones' USADA Suspension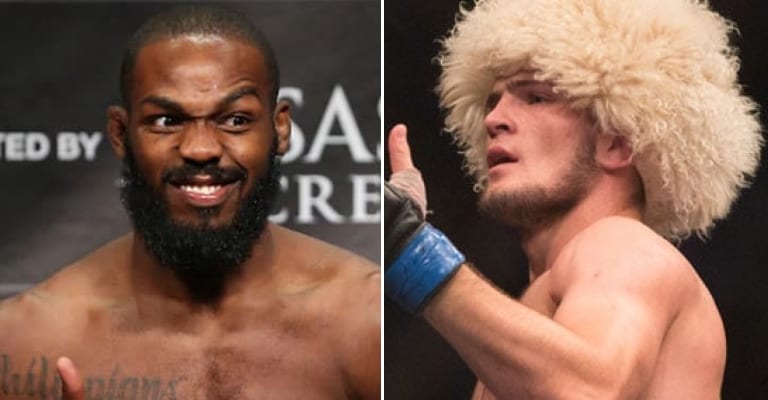 The MMA world is spinning. Earlier tonight news of Jon Jones' USADA suspension broke, giving 'Bones' a rather rapid return date.
The somewhat shocking news resulted in Twitter reacting with a mixed bag of responses. Some fighters criticized USADA for taking it too easy on the oft-troubled former champion.
One of those fighters is UFC lightweight champion Nurmagomedov "The Eagle" isn't a fan of Jones' USADA suspension due to the supposed politics involved. He hopped on social media to criticize the decision:
Now I understand #usada is n.1 bullshit people.
To much politics.

— khabib nurmagomedov (@TeamKhabib) September 20, 2018
Nurmagomedov will defend his 155-pound title against Conor McGregor in the main event of UFC 229.
Jones, meanwhile, could headline his own massive card in New York City. UFC 230 will go down on November 3. Jones has been rumored for a fight with rival Alexander Gustafsson.
The results of his USADA suspension are sure to rate as MMA's hottest topic for days to come. There's the school of thought he was let off easy. On the other hand, there are those who want to see him fight due to his historic talent.
Khabib believes that USADA simply has too much politics involved. What do you think?