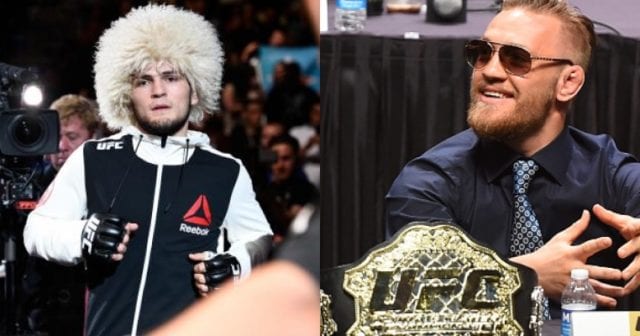 In today's fight game, it seems as if 'money fights' are all the rage rather than fights that make the most sense from a rankings standpoint.
After all, UFC featherweight champion Conor McGregor will challenge lightweight king Eddie Alvarez at November 12's UFC 205 despite having not defended his title since he won it last December and having instead taken two fights at welterweight in the meantime. Undefeated contender Khabib Nurmagomedov, a man who's undoubtedly deserving of a shot at 155-pound gold, was passed over for the title shot given McGregor's incredible star power.
"The Eagle" will instead take on Michael Johnson at UFC 205 in a bout that he hopes is a title eliminator bout. Recently speaking with Champions.co, Nurmagomedov said that he cares about the belt and not the money:
"I care about the belt," Nurmagomedov said."I want to finish this fight and fight for the title. I don't care who has the title, who wins (between Alvarez and McGregor). I don't care about money.

"I know a lot of fighters fight for the money, but money is not everything for me. I know money is very important for life, but I have money. I never use MMA to make money. MMA for me is about my life, about my blood and about everything I do all my life. Money, I can make money with other stuff. I have money. I have everything. I need the belt."
Do you expect Nurmagomedov to get by Johnson, and if he does, will he finally receive his long awaited title shot?
If you enjoyed this story, please share it on social media!