Justin Gaethje Knows He's 'F*cked' If He Can't Outstrike Charles Oliveira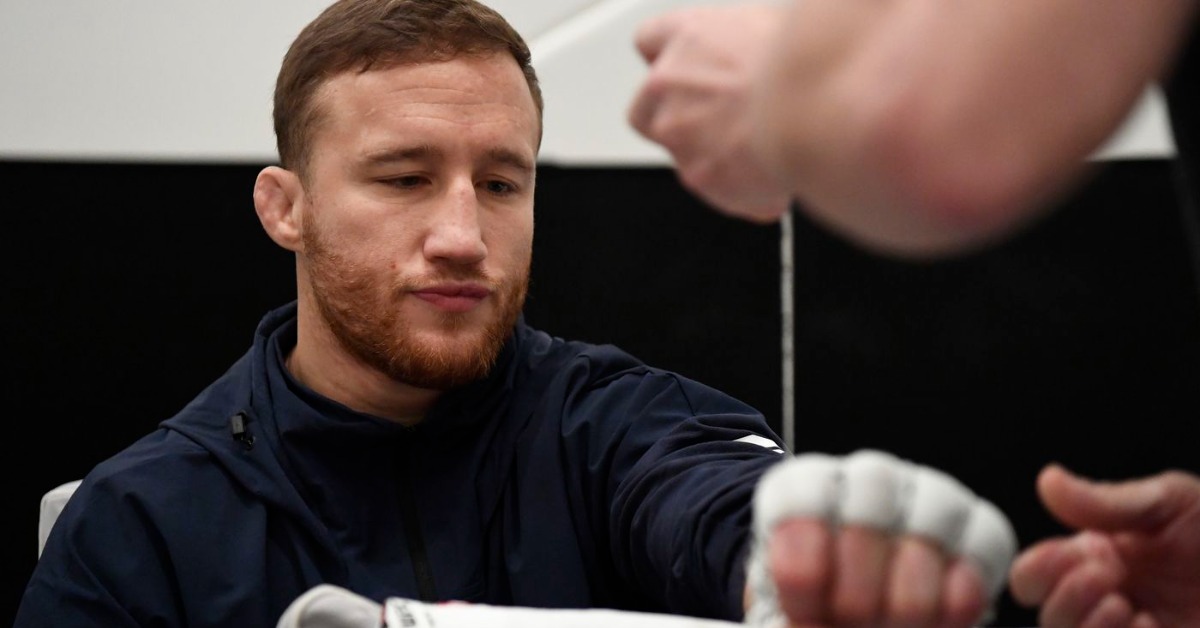 Former interim UFC lightweight titleholder, Justin Gaethje has provided a rather blunt assessment of his chances of dethroning current undisputed champion, Charles Oliveira, claiming he would more than likely be "f*cked" if he failed to outstrike the Brazilian.
Widely expected to challenge Oliveira next, as soon as May, in fact, Gaethje also received the seal of approval from UFC president, Dana White as the next title challenger, off the back of a Fight of the Year unanimous decision win over Michael Chandler last month.

Promoted to the #1 rank in the official lightweight pile this week, the Arizona native moved ahead of fellow former interim gold holder, and past-foe, Dustin Poirier – who dropped a third round standing rear-naked choke loss to the previously mentioned, Oliveira at UFC 269 last weekend.
Afterwards, Gaethje complimented Oliveira's ability, but maintained that when the two expectedly share the Octagon next year, he plans to break the face of the Sao Paulo finisher.
"I absolutely loved it," Justin Gaethje said of Charles Oliveira's performance during the UFC 269 post-fight show. "I will give no disrespect to Charles (Oliveira). He is now the undisputed champion and I cannot wait to fight him. I don't care where or when. I saw I competitor tonight. I saw a dog and I can't wait to break his face. He gets hit a lot."
Justin Gaethje admits trouble could await him if he can't dispatch Charles Oliveira with strikes
With plans to stop the Brazilian with strikes in their eventual title showdown, Gaethje has admitted, however, that if he is unable to remove the champion from consciousness, he's more less, likely "f*cked".

"At the end of the day, if my striking isn't better than (Charles Oliveira's), then I'm f*cked, per say," Justin Gaethje told ESPN MMA reporter, Brett Okamoto. "That's where I'm great … he's incredibly dangerous in the striking department … But I better be better or else I'm gonna be in a f*cking world of trouble."
Whilst Oliveira holds the record for most submission wins in the history of the UFC with 15 separate stoppages, as well as the most overall finishes in promotional antiquity, the Sao Paulo has made wholesale improvements to his Muay Thai game and striking prowess under the tutelage of Chute Boxe head coach, Diego Lima.