Justin Gaethje is preparing to riot as it seems Conor McGregor could potentially get a shot at Charles Oliveira's lightweight title before him.
'The Highlight' seemingly made himself next in line at 155lbs by beating Michael Chandler in one of the best fights of 2021 at UFC 268 in November.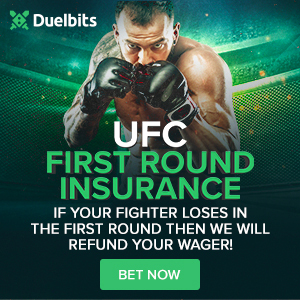 Since then, Oliveira has defended his title by beating Dustin Poirier by third-round submission at UFC 269. 'Do Bronx' has already turned his attention to who he'll fight next and he says McGregor may be able to skip to the front of the queue.
"If I had the chance (in the past) to fight for the belt or fight Conor (McGregor), everybody knows I'd fight for the belt," Charles Oliveira told MMA Fighting reporter Guilherme Cruz on the Trocacao Franca podcast. "That already happened, I'm the champion now. The champion has a name and his name is Charles Oliveira – Charles 'Do Bronx'. If I had the chance to fight Conor for money today, I would. The belt is mine and continues being mine. We'll continue building our legacy and making history
"Of course, no one's a fool," Charles Oliveira explained. "'No, I'll fight someone else because of the belt, leave Conor alone' – who's going to do that? Only a fool. If I had the opportunity to fight Conor, I would definitely fight Conor. The belt is mine regardless. The division has to get by and wait a little bit. There's nothing else to do. We have to think about our families, our children, think about what we can do down the line."
Justin Gaethje Is Ready To Riot
The former interim lightweight champion is desperate to secure another shot at the undisputed title and insists he will kick up one hell of a stink if he is overlooked in favour of 'Notorious' who has lost back-to-back fights.
"I'll burn it all down, dude! What do you mean? F***ing burn it down, that's what I'd do," Gaethje told TMZ Sports. "[Conor's] so irrelevant. He has not won a fight since 2016 in the lightweight division. I'm ranked number one."
"I would absolutely not allow him fight for the title," Gaethje continued. "He did not win to go through the process. He's not gonna s*** on everything that we — there's too many. Beneil Dariush, Islam Makhachev. Those are the guys that we fight. Not Conor McGregor. That's not how it works. He's becoming more and more irrelevant as time goes on. Pretty soon you won't be even asking me these questions. It's gonna be a beautiful f***ing day."
Do you think it would be unfair if Conor McGregor got a title shot before Justin Gaethje?