Justin Gaethje reveals he received call from ex-President Donald trump after UFC 291 win: 'That was awesome'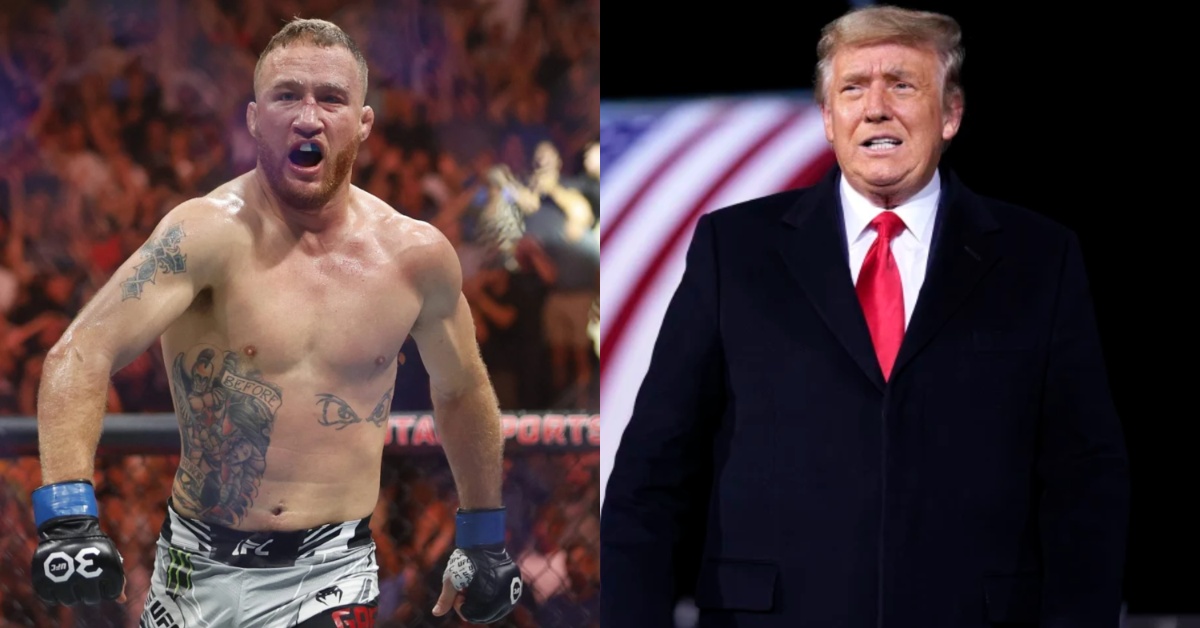 UFC lightweight, Justin Gaethje reveals that he received a phone call from Donald trump following his victory last weekend.
Gaethje is now set up to challenge for the UFC lightweight title for the third time in his career, following his win over Dustin Poirier at UFC 291. 'The Highlight' landed a head kick that knocked Poirier unconscious in the second round, winning the 'BMF' title and avenging his 2018 loss to 'The Diamond'.
With such a huge victory headlining a PPV card, it would be expected that Gaethje would be flooded with congratulatory messages and phone calls. However, the 34-year-old highlighted a particular phone call from one of the world's most recognizable faces.
Talking to TMZ, Gaethje revealed that the former President of The United States, Donald Trump, called him up to congratulate his on his win. Gaethje has been a vocal supporter of the Trump and has previously stated his admiration of the America's 45th president.
"I got a call from Trump, that was awesome," Gaethje said. "He fucking loves fighting man.
"He called me and just telling me how good I did, how proud of me he was, how impressive of a show it was and if I were ever in New York or Florida I should hit him up. Hopefully we can golf."
When will Justin Gaethje be back?
Gaethje is expected to take on the winner of Charles Oliveira Vs Islam Makhachev II, which is set for UFC 294 in October. The American has previously taken on Oliveira in 2022, losing via submission and has stated he hopes the Brazilian wins in order for another chance at revenge.
"I'd prefer Charles because he beat me," Gaethje said to the media. "I'm a competitor, this chance at redemption was amazing."
It will be it least the first quarter of 2024 until Gaethje will likely enter the cage.
Will Justin Gaethje become UFC lightweight champion?