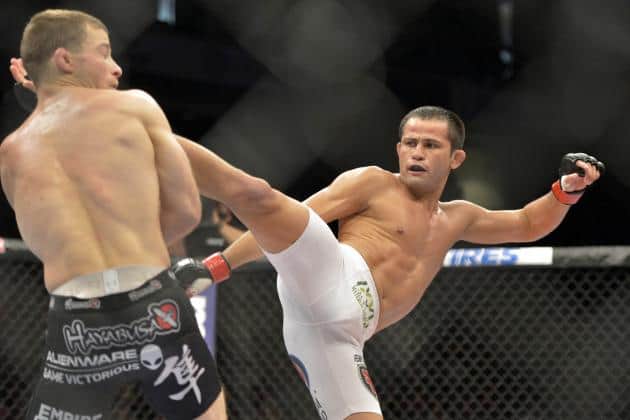 Despite possessing some of the fastest and most skillful fighters in all of mixed martial arts (MMA), the UFC's flyweight division may be the most underappreciated and least recognized division in the sport. In a division lacking many true contenders to dominant champion Demetrious "Mighty Mouse" Johnson's throne, No. 3-ranked Jussier Formiga believes he should be the next to challenge for the 125-pound title.
Formiga is currently riding a three-fight winning streak, with his most recent win, a unanimous decision victory over Wilson Reis, coming at this past weekend's (May 30, 2015) UFC Fight Night 67 from Brazil.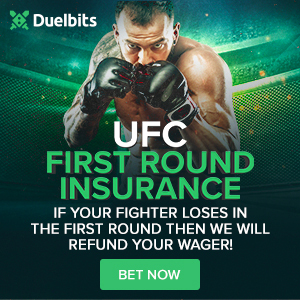 After the fight, the Brazilian Jiu-Jitsu black belt spoke with MMAFighting, saying that he needed to prove himself and show that he's amongst the elite at 125-pounds:
"I needed to show the UFC that I'm here," Formiga said Saturday at the Goiania Arena. "I needed to show that I'm one of the best in the flyweight division."
Continuing on, Formiga said that while it's up to the UFC as to what's next, he believes it's time for a shot at gold and time for the chance to challenge "Mighty Mouse". The Brazilian believes that he has put together a solid resume, and has earned a title shot:
"I believe it's time, but it's up to the UFC to decide if I'm going to fight Demetrious or not," he said. "I'm coming off three straight wins, I'm the No. 3 in the division, and you can be sure that I will show my work against Demetrious Johnson.""
Clearly one of the best fighters in the world, Johnson currently sits at No. 3 in the pound-for-pound rankings and has run a path of destruction through the flyweight division with relative ease. While Formiga is well aware of the champion's well-rounded skillset, he also believes that he would be able to give Johnson a challenge and a great fight:
"Every fighter has its flaws. He's a great champion, has a great timing standing, a good wrestling, and is evolving a lot on the ground, but it's fifty fifty," Formiga said of a potential clash with Johnson. "I don't underestimate anyone, but I can do a great fight with him in the future."
Despite looking impressive as of late, Formiga may not necessarily receive the next title shot especially with No. 1-contender John Dodson returning from injury and scoring a victory at UFC 187. Dodson was able to give the champion his toughest challenge and was scheduled to get a rematch before getting hurt. It's very possible that he could receive the next title shot, and if he does, Formiga has a few other flyweights on his mind.
The Brazilian specifically threw out Dodson and Joseph Benavidez as potential opponents, as they are the only two sitting above him in the rankings and two men that Formiga has lost too in the past. He also expressed his desire to get revenge on No. 4-ranked Ian McCall, who beat him back in 2011:
"Those are guys that I lost in the past and are ahead of me in rankings," he said. "So, if the UFC wants to put me in there against any one of them, it would be a great fight. But there's another guy that I want to fight, Ian McCall, because he defeated me in a different promotion."
With Dodson likely to get the next title shot, a new opponent will definitely be needed for Formiga. No. 8-ranked former Olympian Henry Cejudo is a rising contender in the division and has been dubbed a future title contender. If Cejudo can get passed Chico Camus at UFC 188 this month, a bout between the Olympian and Formiga could make sense next as a title eliminator.