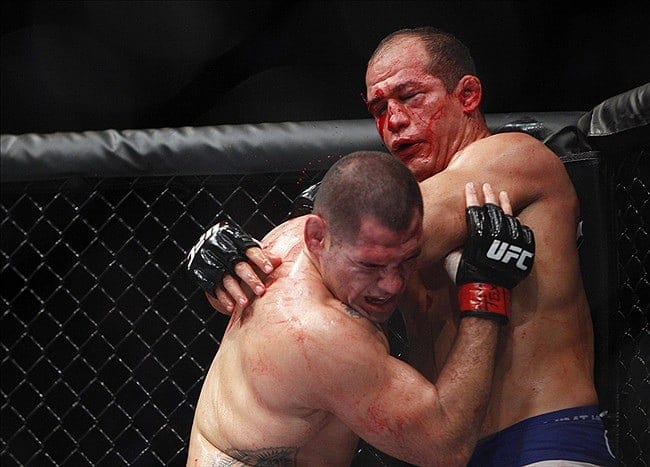 Former UFC heavyweight champion Junior "Cigano" Dos Santos returned to action at UFC Fight Night 86 earlier this month, securing an impressive and one-sided decision victory over the previously surging Ben Rothwell.
"Cigano" showed signs of his old self, looking rejuvenated and refocused, displaying his crisp and effective boxing skills to outpoint Rothwell.
Although he secured a crucial victory, it doesn't appear as if Dos Santos came out of the bout unscathed.
Taking to his official Instagram account recently, the Brazilian slugger admitted that he had suffered a shoulder injury that required surgery:
"Despite being Brazilian I've never played soccer very well, I also wasn't good enough on swimming or running or any other sports like those. But luckily I found myself in the fight world and I can say, I'm good it.
But fighting demands a lot and sometimes even in victory we can get hurt. I could say that now would be a very difficult time for me, but I actually feel blessed. I hurt my shoulder a bit but I won a great fight, and I'm having a excellent care so that very, very soon I will be 100% again.
I had a small shoulder surgery this morning and as my good friend Doctor Howard Gelb who took great care of me said, everything went perfectly and guess what! I'm already at home relaxing.
I just would like to let you guys know through me"
"Cigano" also revealed to MMAFighting.com that he's hoping to be cleared to train within 12 weeks.
After his most recent victory, Dos Santos should be in line for a big fight upon his return from injury.