Julianna Peña eyes Madison Square Garden return in vacant UFC title fight amid links to Erin Blanchfield clash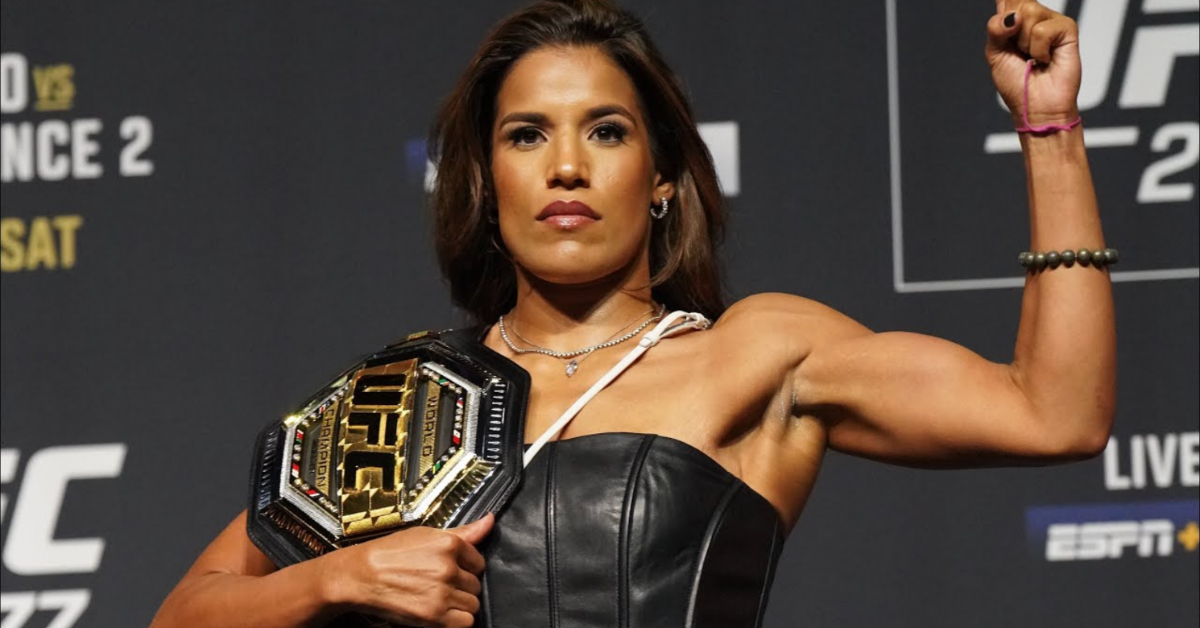 Former UFC bantamweight champion, Julianna Pena outlines a time frame for her comeback following a rib injury.
It seems that we have seen the last of Amana Nunes' inside the Octagon following her retirement earlier this month at UFC 289. This also means that her 135lb title is set to be vacant will be up for grabs.
Pena, who ended Nunes' 12-fight unbeaten streak before being comfortably beaten in a rematch, has put herself in prime position. 'The Venezuelan Vixon' was originally set to be Nunes' opponent a couple weeks ago, but had to withdraw due to injury, but was cage side for the event to hopefully drum up some attention for their trilogy fight.
Instead, Pena was hit with Nunes' retirement and during 'The Lioness' speech, would heckle and boo. The clip of her doing so has since made the rounds within the MMA community.
Julianna Pena outlines return
Talking on The MMA Hour, Pena detailed the timeframe of her recovering from the rib injury, aiming to return for late 2023 where she will be one half
"Today is six weeks (since the injury). In order for it to heal, like, for me to grapple or do jiu-jitsu, they say eight weeks," Peña said. "Look at it this way, if it's six weeks and I start going and training right now and I pop it out again, that's gonna be another six weeks' time to let it heal. The important thing with rib injuries is you have to give it that time to heal. If you don't, then it's just always going to be a recurring injury that happens every time." (H/T MMANews)
"Absolutely, (targeting a return tail end of 2023)," Pena continued. "Madison Square Garden, T-Mobile Arena; something in November, December, I'm sure."
Who should Julianna Pena face for the vacant title?