Josh Barnett vs. Andrei Arlovski Video Highlights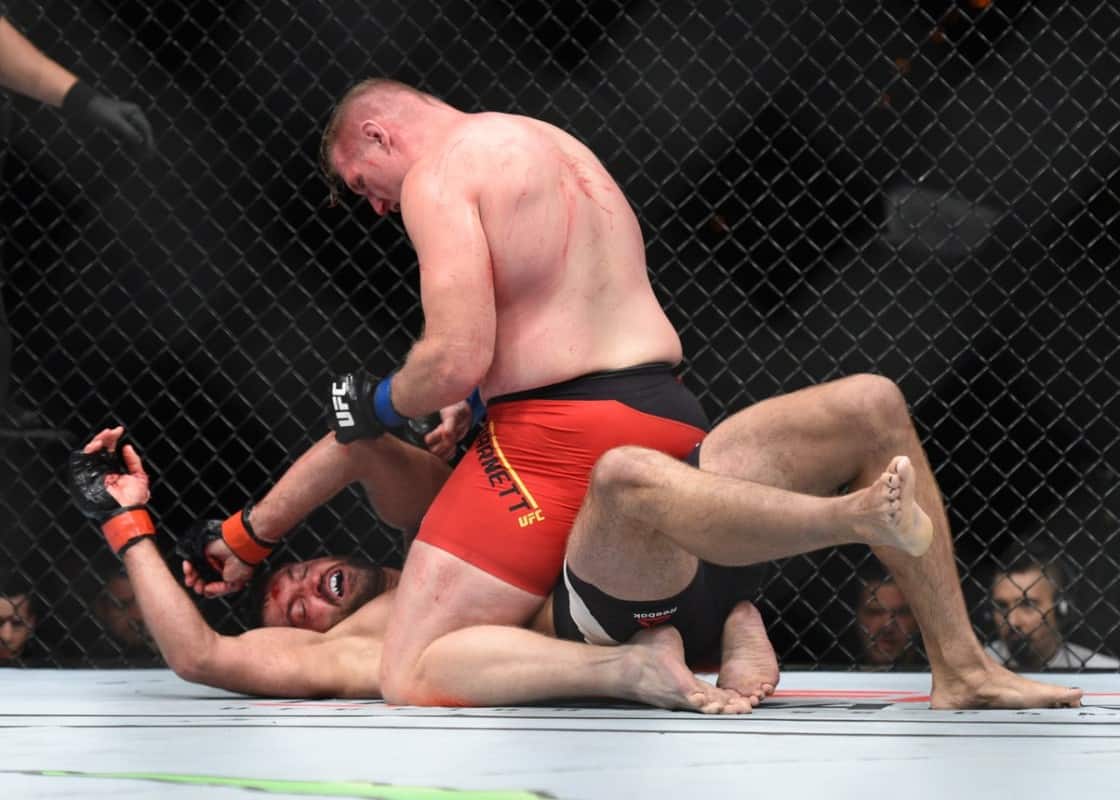 Heavyweight veterans Josh Barnett and Andrei Arlovski put on a rousing back-and-forth battle in the main event of today's (Sat., September 3, 2016) UFC Fight Night 93 from the Barclaycard Arena in Hamburg, Germany, where both fighters took turns rocking each other that resulted in riveting shifts of momentum.
The first 30 seconds of the fight was especially exciting, as each man not only rocked the other with a big punch, but was also felled by a shot from the other man, causing an air of electricity to course throughout the German crowd. The bout became a grueling affair from there, with each former champion struggling for an advantage in the clinch.
It appeared Barnett would end the bout with his massive arsenal of submissions on more than one occasion, and he very nearly did so with ground and pound from the mount as well. But "The Pitbull" was also able to weather the storm to blast "The Warmaster" with a couple combos that nearly ended the match. It was there that Barnett was momentarily hurt by an inadvertent eye poke that referee Leon Edward failed to notice.
Ultimately Barnett survived and locked up the victory with a rear-naked choke in one of the best heavyweight battles in recent memory. Watch the highlights of "The Warmaster's" big comeback win starting at the 0:57 mark of his post-fight interview below: