Josh Barnett Talks Spending Big Money To Fight USADA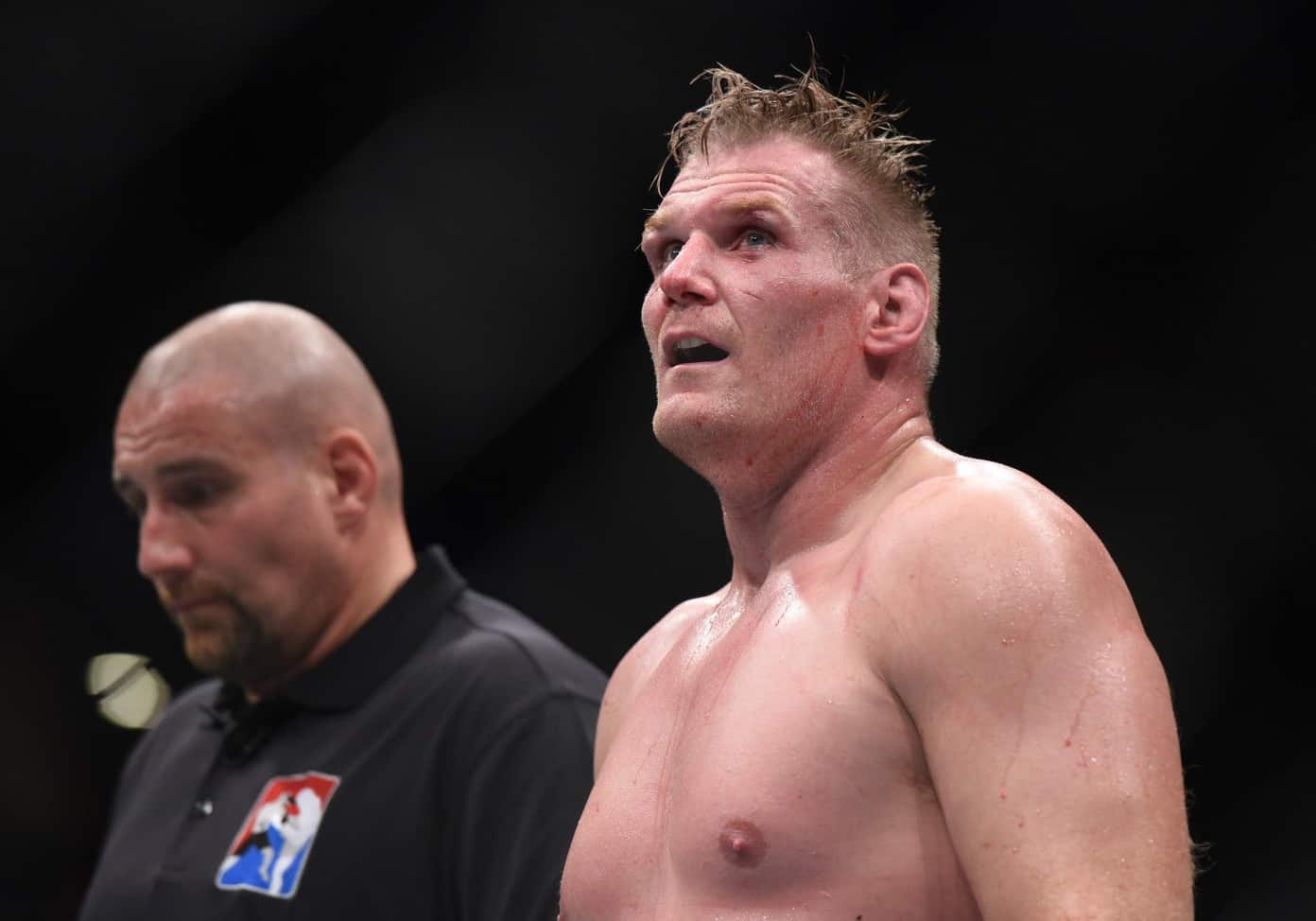 As he nears the last leg of his decorated yet controversial mixed martial arts (MMA) career, Josh Barnett recently became the only fighter in the current USADA era to fail a drug test and not receive at least some form of suspension.
Barnett, who has been out of action since a submission win over fellow former UFC champion Andrei Arlovski in September 2016, failed a drug test for banned substance ostarine and was provisionally suspended while he plead his case.
'The Warmaster' was ultimately able to prove his innocence when it was found he unknowingly took the substance in a tainted supplement following a lengthy – and expensive – arbitration. But Barnett acknowledged to MMA Fighting that he was in the minority of fighters in terms of connections to a high-profile lawyer and his ability to afford such a costly and time-consuming process.
He admitted that USADA testing wasn't a bad thing, but was also something that required the agency to be held accountable like the fighters:
"The concept of USADA is not bad. And the idea of creating something that has protocol and process also, inherently these are not bad things. But if that's the case, it has to be something that the people that are under its auspices need to do reasonably and effectively. Luckily, I had a very good connection with a prominent lawyer that could help me out. I had people that could help me through this process. But it cost me money, it cost me money to have supplements tested to show that there was a problem. It cost me money to go all the way to arbitration."
In terms of the actual money he spent to go through such a process, Barnett said he'd rather not discuss the exact amount because it didn't matter.
What does, he declared, is the time lost fighting it:
"I'd rather not," Barnett said. "But enough. It's not important. Enough. It wasn't just the money I paid, it's also the time that I paid out of this."
But while it may seem Barnett is a little angered by the entire USADA process, he believes it's not unfair for fighters to be unable to compete while their cases are heard. What is, however, is the sheer amount of time it takes to sort out each case, as he revealed his supplement had come back as tainted last spring:
"It makes sense to me," Barnett said. "I don't have any problems with these sort of things. But I have a problem with getting to this solution, finding the issue, only to then get put into a position where no one wants to relent. One of the greatest struggles of bureaucracies is they get built and created, but they design themselves in such a way that they can never be at fault. They can never be wrong, they can never have made a mistake and they never want to relent. And they will do almost everything in their power to make sure you were the offending party, that you were wrong, at all costs."
Overall, Barnett insisted he wasn't here to slam USADA, as he feels their aim is noble.
The one thing that got to him was the fact that his case was extended to the lengths it was, as his focus should have been on fighting inside the octagon rather than in a courtroom:
"I'm glad that things worked out this way, but I'm not glad that it got to this point," Barnett said. "I'm not here to bury USADA, either. I think the intent is noble.

"This has been a very difficult element in my career at this point and I'm just glad that I can get back to what I do best and that's kicking the crap out of people and not having to go into arbitration settings or any kind of courtrooms to show how good I am at making an argument."