Jose Aldo unfortunately put forth what was by far the worst performance of his legendary mixed martial arts (MMA) career when Irish megastar Conor McGregor knocked him out with one fateful left hand in the main event of December 12s UFC 194 from Las Vegas.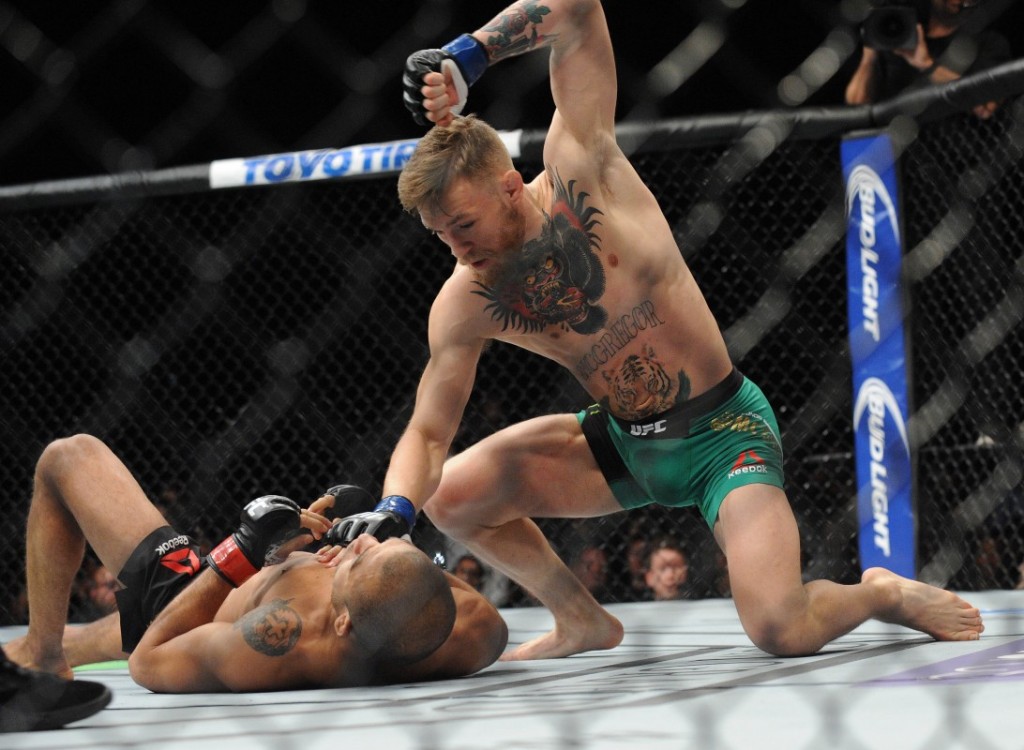 However, apart from the surprisingly swift nature of his loss, Aldo simply won't accept any other fight except for a rematch or some form of championship bout. The decorated former champion was undefeated for an unprecedented 10 years, and based on those merits, he told Irish site Independent.ie that the plan was for him to rematch McGregor, so he won't take another bout unless it's for the belt:
"That was the idea [re-match] when the fight was over. If someone asks me what I want, it's the rematch, of course. I don't see another fight for me besides a title fight or a rematch."
While it could be quite some time before McGregor defends his featherweight belt given that he's moved up to lightweight to take on champion Rafael dos Anjos in the main event of March 5's UFC 197, Aldo could also be slated for a rematch for the title with Frankie Edgar if the 'Notorious' decides to stay put at 155.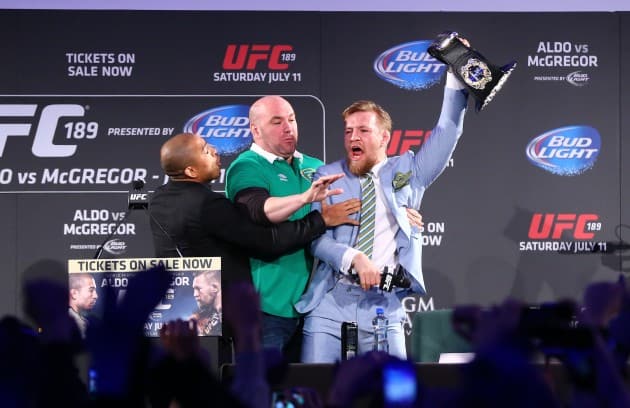 The whole situation of allowing McGregor to hold onto the featherweight belt and fight for another title a weight class up has never been allowed in the UFC up until now, and Aldo's head coach and longtime trainer Andre Pederneiras is understandably upset by it.
Jump to the next page to find out how Nova Uniao's headman blasted the UFC….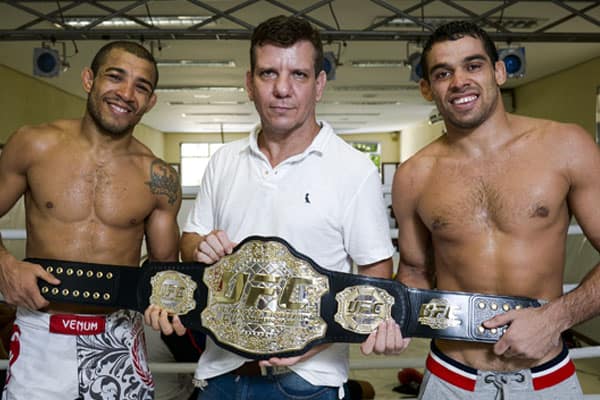 Based on Aldo's accomplishments'' Pederneiras believes that the fact that many fighters are getting immediate rematches with much less of a track record is concerning, and Aldo should only be afforded the same treatment thy are:
"He will only fight for the belt. The champion he was, undefeated for 10 years, he thinks he has the same right others had. Some fighters are getting rematches they deserve less than Aldo. If it's going to be soon or in 10 years, he thinks he deserves a title fight."
Finally, Pederneiras admitted that he just isn't happy with the UFC's call to let McGregor hold the featherweight belt hostage while he does whatever he wants, but it's a call that he and Aldo will have to live with for now. With that clear, Pederneiras said Aldo is willing to wait for a year to get the shot he believes he deserves, and they will bide their time to get what they want out of a situation they vehemently disagree with:
"I wouldn't let [McGregor] move up and take the belt with him, but it's the UFC's call, I can't do anything about it. I have to accept it. I can't say I'm happy with it, though. I'm not, and Aldo is not happy about it either. But we can't do anything about it. When you fight for a company, you have two options: leave the company, or accept the condition and wait, try to negotiate what's better for you, and that's what we're doing right now."
That's all they can do, and it's looking like Aldo will be on the sidelines for some time as he waits for his name to be called yet again in the Conor McGregor sweepstakes. But for a fighter with a concerning history of injuries and not fighting all that often, sitting on the sidelines might not be the best course of action, especially considering that Aldo doesn't hold any of the cards after he was brutally dispatched of.
Will he eventually get the rematch he's looking for, or is he out in the cold as McGregor moves on to his endless list of potential foes?