Jose Aldo's recent tribulations have thrown up a lot of questions. Not only is Aldo's future unclear, that of the promotion and arguably the sport is in the balance. After learning Conor McGregor would fight for the third time above the 145-pound division, 'Scarface' decided to call it quits. Requesting a release from his UFC contract, Aldo's protest comes at a time when money and rankings have become two opposing sides. On the one hand you have 'legitimate' fights based on the division's standing, and on the other you have matches that will make money. Seldom are the two part of the same equation.
It's unclear whether 'The Notorious' will return to defend the title he won from Aldo at UFC 194. With the Brazilian currently holding the interim featherweight belt, his frustrations are somewhat understandable. Perhaps the timing of UFC 205 could not have been worse for Aldo. With the UFC wanting to make a big impression in the first ever New York based card, the lightweight title clash with Eddie Alvarez was always going to take primacy. Adding to this complicated situation, 'Scarface' is not exactly in the UFC's 'good books,' as it were.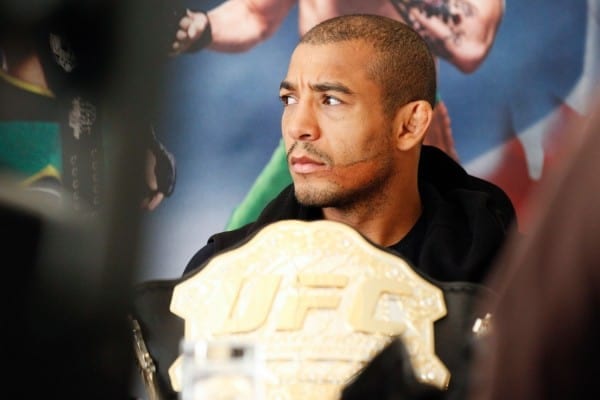 Jose Aldo's Struggle
Before his first ever UFC loss, Jose Aldo was quite the anti-UFC advocate. This isn't to say he was right or wrong in his feelings towards the UFC, but we know how the promotion rolls when fighters speak out. Blasting the Reebok deal, accusing the UFC of favoritism with certain fighters, and just generally casting his employers in a negative light may be coming back to bite Jose. Unsurprisingly, Aldo was absolutely ruthless in his statement about Dana White when announcing his desire to leave the UFC.
Wondering about that Tweet that Aldo put out? Oddly enough, just hours before Aldo's angry statement about retiring from MMA, a Tweet surfaced on his official account that indicated something different. Claiming he'd 'see McGregor soon,' it seems a lack in communication between Aldo and his social media manager caused a blip. The former undisputed WEC and UFC kingpin later revealed he'd fired his social media manager. Speaking with Combate, H/T Bloody Elbow, Aldo had yet more to say about the state of affairs in the UFC. Case in point, Dana White's $10 million GSP snub.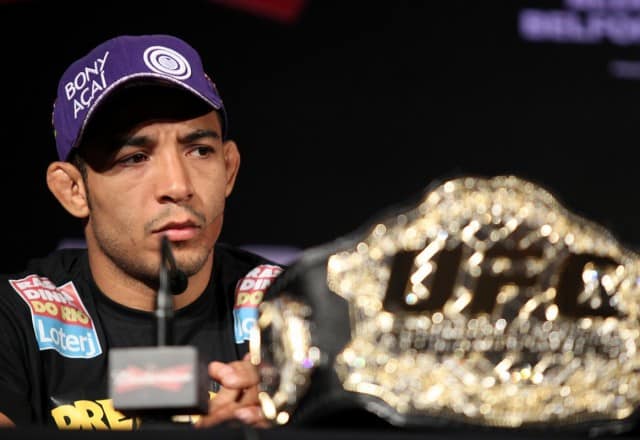 Dana Turned Down GSP's Mac Money Request?
"I think that my life and the whole featherweight division needs to keep going, not being stalled while he (McGregor) does three fights in the lightweight division. Another one that he wanted to do, make a super fight with Georges St-Pierre, which didn't work out because Georges wanted 10 million dollars and Dana didn't want to pay it. So he still put him with Nate for the second time. So for me, Dana's word is worthless."
Much like Mark Hunt, Wanderlei Silva, Cung Le, Nate Quarry and so many others, Jose Aldo is taking a stand against the UFC. How will this work out? Unfortunately, this writer's opinion is that 'Scarface' won't be fighting for the UFC any time soon. Bellator or Rizin FF are surely interested though.