Jorge Masvidal reacts to Joe Rogan's praise, Georges St-Pierre comparison: 'That's f*cking awesome'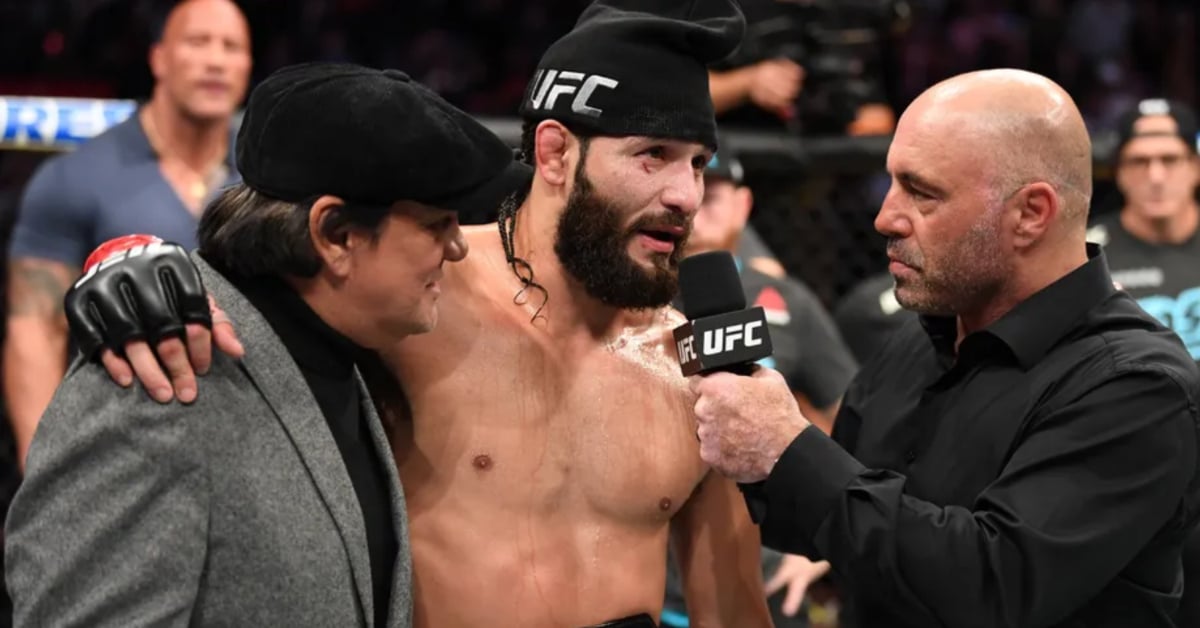 Former two-time UFC welterweight title challenger, Jorge Masvidal has reacted to praise from UFC color commentator, Joe Rogan – in which the veteran caller claimed that Masvidal was "on a different level" to former two-weight champion, Georges St-Pierre.
Masvidal, the current #11 ranked welterweight contender, is slated co-headline UFC 287 next month in his native Miami, Florida – drawing one-time title chaser, Gilbert Burns over the course of three rounds.
Sidelined since March of last year, Masvidal most recently headlined UFC 272 against arch-rival, Colby Covington, suffering a one-sided unanimous decision loss against former interim welterweight champion. 
Recently appearing on The Joe Rogan Experience – Masvidal was lauded with praise prior to his appearance by Rogan, who boldly put the Floridian on the same level – if not higher than former duel-weight Octagon champion, St-Pierre.
Drawing major flak for his comments and comparisons – notably from former UFC light heavyweight and middleweight title challenger, Chael Sonnen, who claimed Rogan "was on drugs" – Masvidal nonetheless admitted that he was happy to here the New Jersey native sing his praises.
"Joe's (Rogan) been watching the sport forever, and he truly is like an encyclopedia," Jorge Masvidal told MMA Junkie Radio. "I was just with Joe, I got back from Texas. We're like talking boxing and there's not a name that I threw out that this guy doesn't know and hasn't digested 20 fights of this individual. … Every fight, every fighter that I brought up, he's like, 'Yeah, I remember so-and-so, he took him out in the seventh round.' He's just an encyclopedia of wealth for the sport."
"So, for him to consider me one of the better fighters to have ever lived is – f*ck man, that's a real like notch for me right there, man," Jorge Masvidal explained. "That guy, I consider him a f*ckin' true connoisseur of the sport. He calls it the way he is and stuff in fights. I don't think he's a biased dude, man. So, I really enjoy his commentary as well. I just feel like that's f*cking awesome that he put me up there like that [with Georges St-Pierre]." 
Jorge Masvidal claims he will fight for gold against Leon Edwards next
And ahead of his April return on home soil against Burns, Masvidal has claimed to be privy to some "insider information", which he maintains will see him challenge undisputed champion, Leon Edwards for welterweight gold before the aforenoted, Covington.