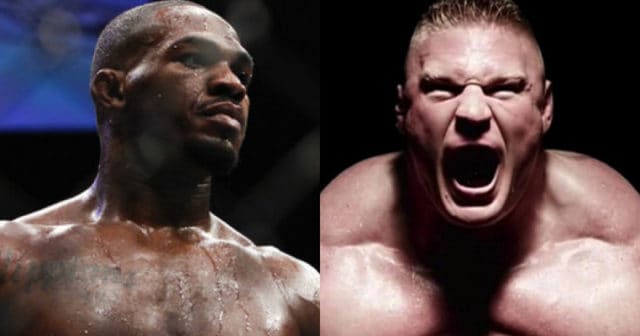 Jon Jones is once again your light heavyweight champion after a spectacular knockout over Daniel Cormier at UFC 214 from Anaheim on Saturday night.
Cormier may have kept it competitive for the first two rounds, but by the third Jones had found his rhythm and scored the knockout. After the championship-clinching knockout, Jones didn't hesitate to call out former UFC heavyweight champ and WWE superstar Brock Lesnar in his post-fight speech.
"Bones" revealed why he wanted a fight with Lesnar at the UFC 214 post-fight press conference. Jones was honest with his opinion that Lesnar is a beatable opponent who brings a ton of attention from the pro-wrestling world, resulting in a clearly huge payday and the opportunity to bring his fans outside the sport over to MMA:
"Well, I just think it's a winnable match-up. Obviously Brock Lesnar has millions of followers outside of MMA, so that's huge for our sport, to kind of steal some of those followers. And I feel like Brock, he has a pretty limited game, and uh, I just think it's a winnable fight, and there's just so much reward involved, and I just want to do it."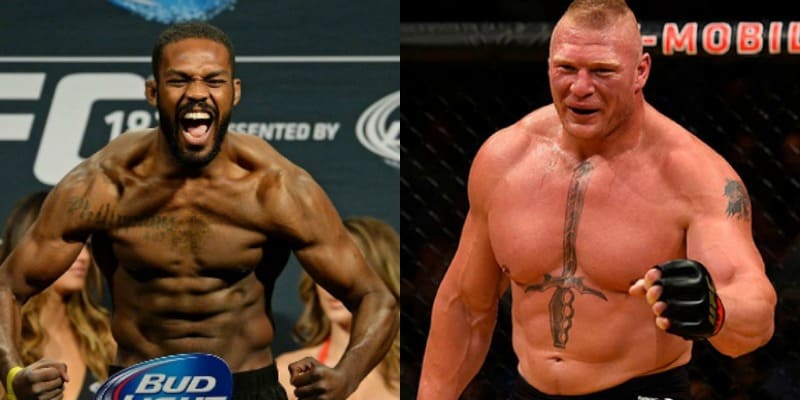 As far as super fights go, don't expect Jones to look anywhere but Lesnar. "Bones" was adamant about not fighting former longtime middleweight champion and friend Anderson Silva:
"I have no interest in Anderson Silva. Anderson Silva has been my inspiration for so many years. He is aging, and he is still magnificent, but I would never want to defeat Anderson, and I would never want to be defeated by Anderson. I would love to have that open vibe that we have where we can just call each other and be there for each other, we can support each other for years to come. There's something awesome when you go from idolizing someone to that person being your friend. And that's what I have in a guy like Anderson, and I want to keep it."
So there you have it, folks. Jones vs, Lesnar is gaining some serious momentum, and with the light heavyweight champ vocalizing his intent to take on the 265-pound beast, this fight could actually happen.
If you enjoyed this story, please share it on social media!