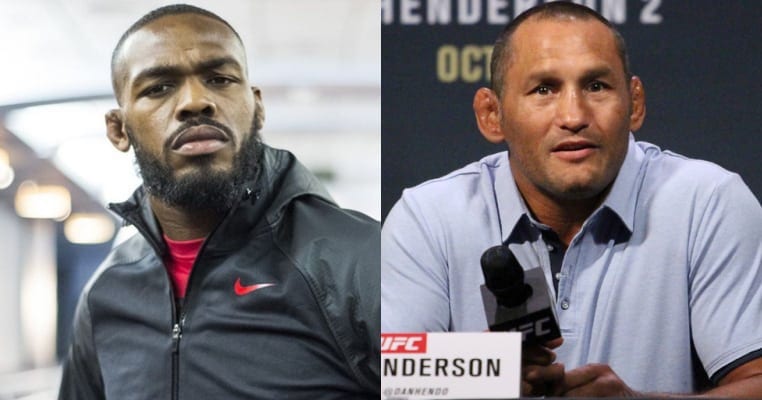 Former UFC light heavyweight champion Jon Jones made a successful return to combat sports, although it wasn't in the way most fans of the record-setting MMA legend may have hoped.
Serving a suspension until next summer for a failed drug test prior to July's UFC 200, Jones bided his time by grappling fellow MMA legend Dan Henderson at tonight's (Sun., December 11, 2016) Submission Underground 2 from Portland, Oregon. Henderson was a former light heavyweight champion in Strikeforce and brought his own backstory with Jones due to their UFC 151 fight cancellation scene, but "Bones" looked to be the much more massive man versus the recently retired "Hendo" tonight.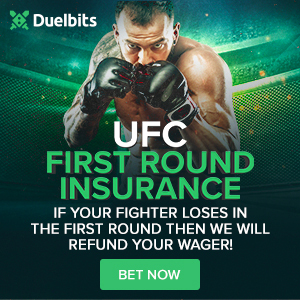 It showed at Chael Sonnen's submission grappling series, too, as Jones was able to submit the decorated former PRIDE FC champ with an arm triangle choke 6:39 into the match. After the win, Jones showed his respects for Henderson, whom he deemed a true legend:
"I know we've had our differences over the years, but I truly respect you. You're a legend of the sport."
Jones then called out for a match with Sonnen himself at January 29's Submission Underground 3, to which "The Bad Guy" quickly accepted before they faced off. Jones' win was certainly impressive, but seeing him beat outsized, aging names who, in the case of Sonnen, he's already beaten in the Octagon, isn't going to tell us much about where Jones truly is. He has to make it to a high-profile fight in the UFC without any outside-the-cage issues, and that's been a difficult prospect for the once-in-a-lifetime talent in recent years.
In the meantime, he'll remind us how talented he is in Submission Underground. Here are the full results for their second show (via MMA Fighting):
Main card: 
Jon Jones def. Dan Henderson via arm triangle at 6:39
Miesha Tate def. Jessica Eye (escape time)
Jeff Monson def. Warren Brooks (rear-naked choke)
Kyra Batara def. Rita Lynne Gribben (escape time)
Joe Baize def. Shaun Kiatvongharoen (heel hook)
Undercard:
John Diggins def. KC Thompson (kneebar)
Ben Egli def. Devin Roan (kneebar)
Matt Howell def. Josh Bennett (escape time)
Lee Flores def. Brad Pole (rear-naked choke)
Alex Le def. Robert Wolfe (kimura)
Sam Robinson def. Katie Ericson (armbar)
Jeffery Pelton def. Marques Daniels (escape time)
Phill Schwartz def. Gus Bessa (RNC)
Kyle Ellsworth def. Rick Bell (RNC)
Andrew Alexander def. Tyree Freshner (heel hook)
Kevin Hughes def. Mike Currier (kneebar)
Chris Folsom def. Jose Rodriguez (escape time)
Stryder Davis def. Niko Hughes (escape time)
Nicholas Maximov def. Chris Bauer (armbar)
Charles Batey def. Chris Martin (heel hook)