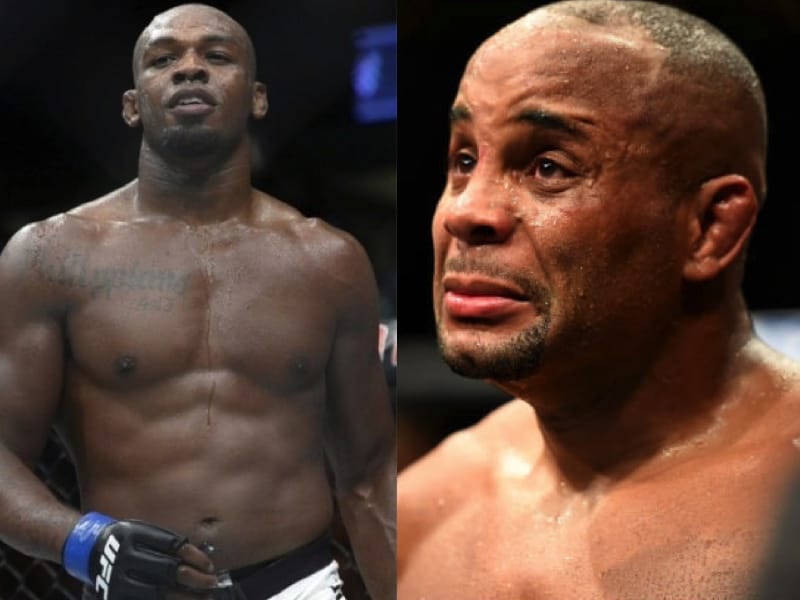 Jon Jones seeks two more fights with UFC heavyweight and light heavyweight champion Daniel Cormier even though they have fought twice before. This is the latest example of how it appears that this feud will never die.
History
Their first fight went down back on January 3, 2015, at UFC 182 where Jones picked up the decision win.
The two fighters have competed against each other a total of two times. The second fight went down when the UFC light heavyweight champion lost to Jones by third-round TKO in the main event of UFC 214. This fight went down in July 2017 in Anaheim, California on PPV (pay-per-view). It was revealed after the fight that Jones tested positive for Turinabol.
As a result of that failed drug test, Jones was stripped of the UFC light heavyweight title and removed from the official UFC rankings. The promotion then reinstated Cormier as the champion.
Jon Jones Seeks Two More Fights
The former UFC light heavyweight champion went on record by stating to RT.com that he wants two more fights with Cormier.
"I think that beating him a third time would really do something to his confidence. In his head, I feel like he thinks he can still beat me. Especially because the fight was going fairly well until I knocked him out. I want to crush his confidence. I want to let him know that I'm going to be Cael Sanderson. Cael Sanderson is a wrestler who beat Daniel Cormier seven times and I'm going to be his Cael Sanderson.

"He said to me once, 'Jon Jones, I'll always be that kid in your bracket,' meaning he will always be in the same tournament as me. I'm sure he regrets that because we always see who ends up in the first place position when we go up against each other. But I want to break his will. I want to break the idea of him thinking he can beat me. I believe doing that at light heavyweight would be the smartest thing to do, for a third time.

"Leading into our fourth fight, a possible fourth fight for the heavyweight championship his confidence won't be in the right spot. It won't, and I think it will help me take that fourth victory over him. That heavyweight championship from him. I think I have his number. No matter how hard he trains, I train a little bit harder. I'm a little bit younger, a bit longer, a little cuter."

It should be noted that Jones still needs to deal with his USDA suspension and Cormier is slated to retire in March of next year.