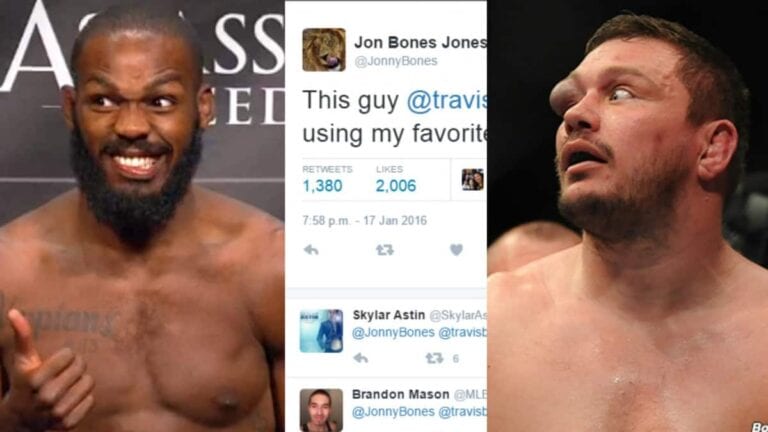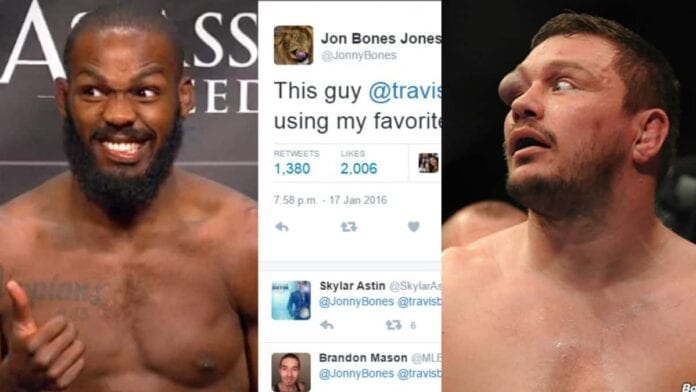 Former UFC light-heavyweight champion Jon Jones is upset about Travis Browne stealing his favorite move, wonder how long it'll be before this one's deleted…
The UFC Fight Night 81 event in Boston provided many fireworks and talking points last night (Sunday January 17, 2015), none more so than the changing of hands of yet another title. The champion TJ Dillashaw took on the former boss Dominick Cruz in the evening's main event, and the Boston crowd got to witness yet another champ losing their title in a crazy 12 month run of title switches.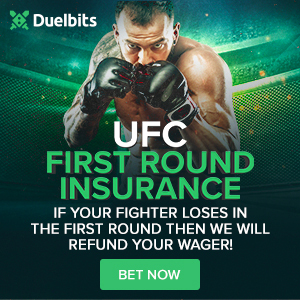 For his part as the ruler of the 135-pound division, Dillashaw provided two great finishes over the formerly untouchable Renan Barao, and those duo of fights won't be forgotten in a hurry, but 'The Dominator' was just too crafty and experienced for the young Alpha Male exile.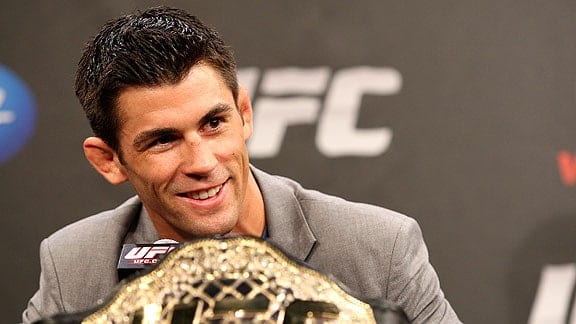 Another scrap that provided a highly unexpected ending was Travis Browne against Matt Mitrione in the heavyweight division. The two hard hitting big men fought it out on the main card in Boston, with a disgusting injury marring the evening for 'Meathead,' and it wasn't without it's fair share of controversy too.
It was a good fight, but 'Hapa' would ultimately win the day with a third round TKO over Mitrione, although a couple of eye pokes would leave 'Meathead's' eye grotesquely swollen and disfigured when all was said and done. Check it out: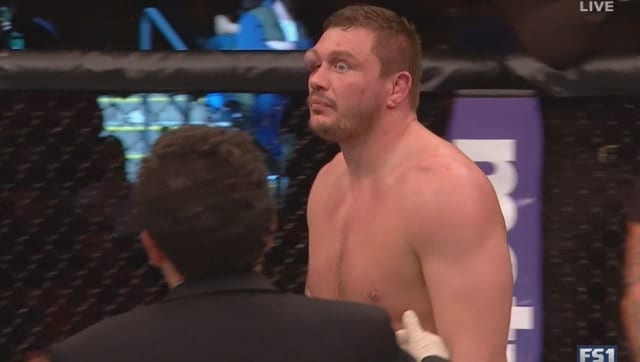 Former UFC light-heavyweight champion Jon Jones was watching closely as his former Jackson's MMA team mate defeated Mitrione, and his Tweet about eye pokes is hilarious. Apparently Browne got wind of this too, and has also reacted to the accusations of being a 'dirty fighter.'
Skip to page 2 for the Jon Jones tweet and Browne's reaction….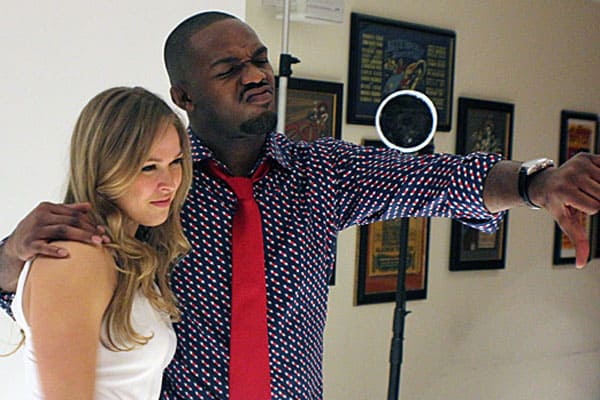 This guy @travisbrowneMMA out there using my favorite technique ?

— Jon Bones Jones (@JonnyBones) January 18, 2016

Here's Browne's reaction via Sherdog.com:
"I'm a perfectionist, so I'm not extremely happy about that fight," Browne said at Sunday's post-fight press conference. "It's a win against a very unorthodox, tricky kind of guy. His movements just threw me off. He'd throw his left and duck his head. It was kind of a funky fight. It's hard to really look good against that guy."
"It's one of those things where it's an accident. If you watch the fight, it's not like I'm moving toward him trying to paw at him and poke his eye," Browne said. "Every time he would jump in on me I would try to back up. [In the] third round i think I finally started closing my fist. It's just part of the game, I guess. There's no malicious intent behind it."
"I don't think it was something that needed to be a point taken away," he said. "I wasn't moving forward. I wasn't going after it. That's why a referee is in there. He warned me on the last time. He's like, 'Next time I'm taking a point.' I did what I could do to not let that happen again. It was an accident. I don't know what to say."