Jon Jones extends olive branch to rival Daniel Cormier ahead of UFC return: 'I have nothing but respect for him'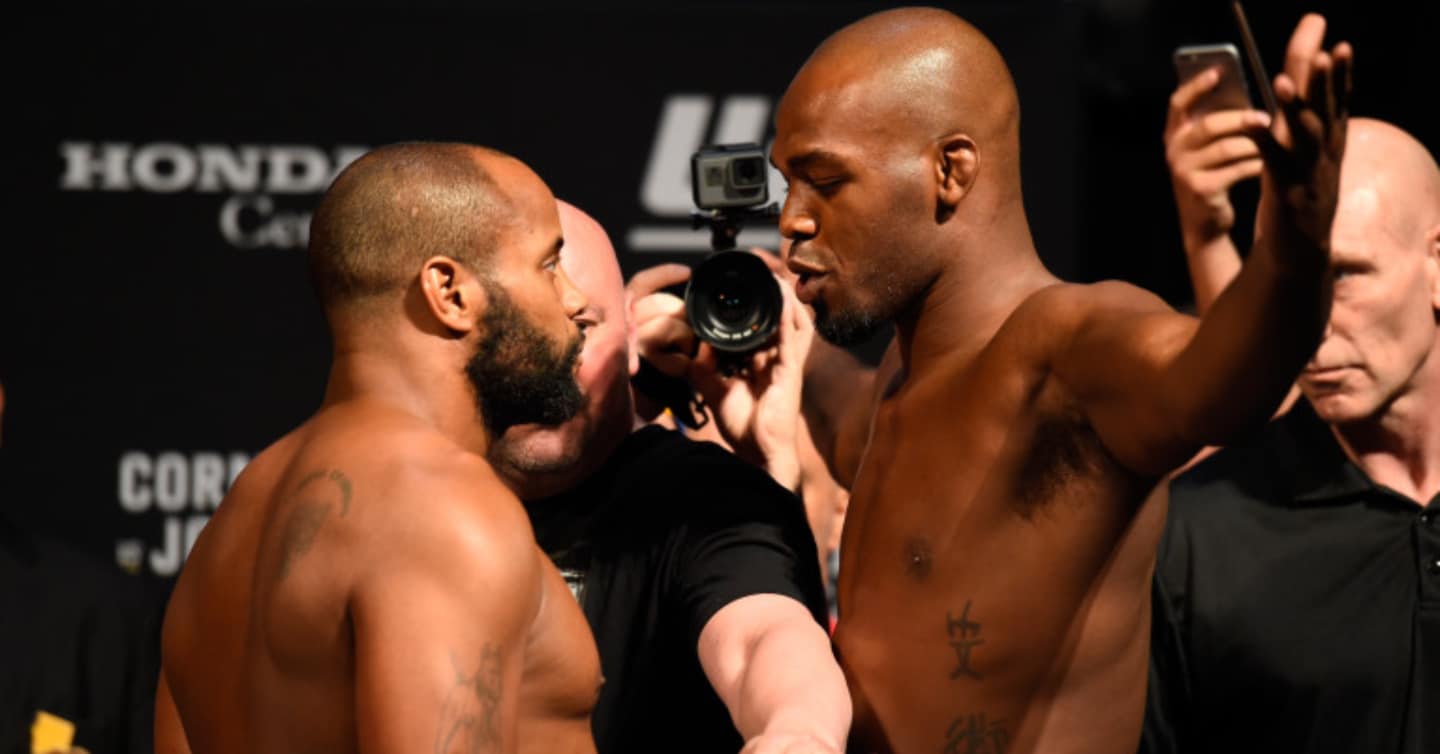 Ahead of his first Octagon walk in over three years in March at UFC 285, former two-time light heavyweight champion, Jon Jones has extended an olive branch to arch-rival, former duel-weight champion, Daniel Cormier, in a bit to squash their infamous rivalry spanning the last decade.
Jones, a former two-time undisputed light heavyweight champion under the banner of the UFC, is set to headline UFC 285 on March 4. in his first Octagon walk since 2020, drawing former interim heavyweight champion, Ciryl Gane in a vacant title fight in the former's heavyweight division debut.
The outing will come as Jones' first since UFC 247 back in February 2020, where he headlined the Houston, Texas event against Dominick Reyes, securing a title defense in close, and narrow fashion, however. 
Sharing a distinct rivalry with former light heavyweight and heavyweight champion, Cormier, spanning two fights, Jones managed to first defeat the American Kickboxing Staple in a 2015 decision victory, before rematching the latter back in 2017.
Initially securing a title unification win courtesy of a stunning high-kick KO win, Jones' victory over Cormier was eventually overturned to an official 'No Contest' after the latter tested positive for turinabol metabolites, and was subsequently stripped of the undisputed light heavyweight crown.
Jon Jones praises the post-UFC career of Daniel Cormier
Competing just four times in the six-years since, Jones has offered to bury the hatchet with Cormier ahead of March 4. – praising his transition to the commentary booth since his 2020 retirement from mixed martial arts competition.
"I'm not competing against Daniel Cormier," Jon Jones told Sports Illustrated. "I've already beat him twice (sic). I'm really happy for Daniel Cormier. I love what he's done in his life with his wrestling and broadcasting."

"I think it's awesome when a fighter can retire and use his voice and intelligence to do something that he loves, so I've got nothing but respect for Daniel Cormier," Jon Jones explained. 
Remaining supremely confident ahead of his showdown with Gane in two months' time, Jones claimed that God Himself has created him as an "undefeated fighter", maintaining he doubts its actually possible and opponent can offer him anything beyond a close fight, without actually defeating him.