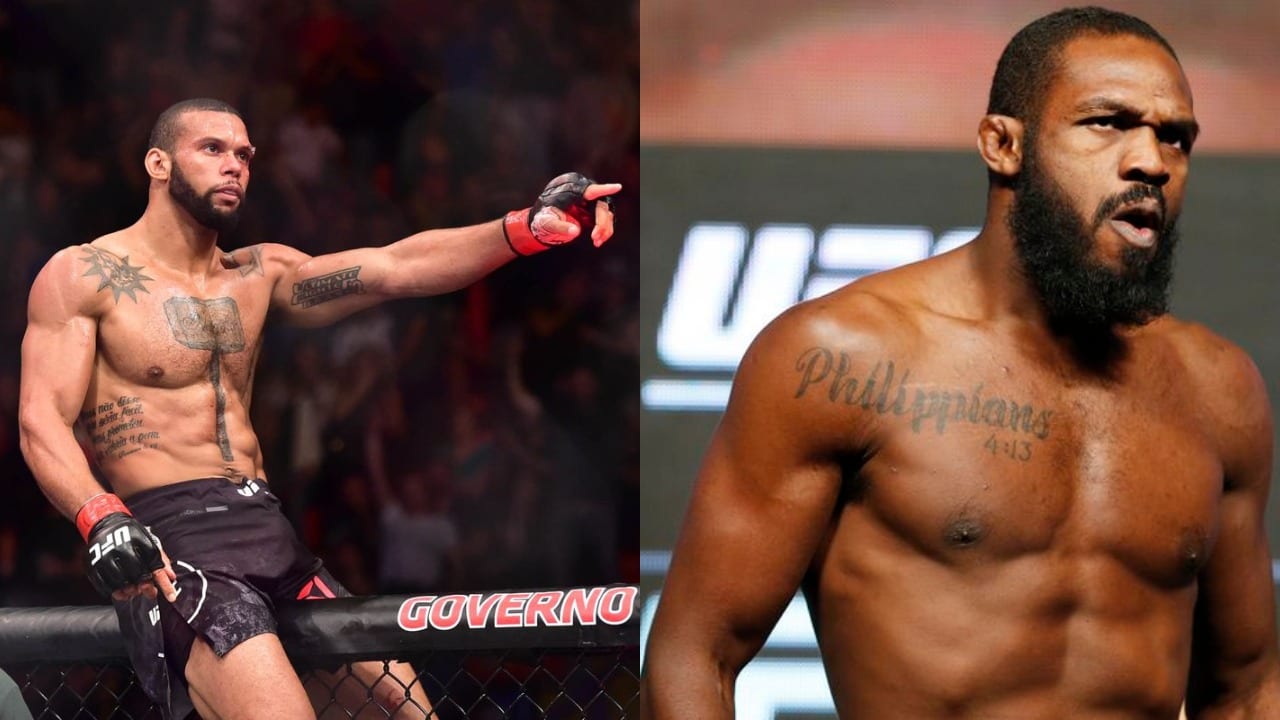 Jon Jones will be defending his UFC light heavyweight championship at UFC 239.
His opponent will be none other than surging 205-pound knockout artist Thiago Santos. Santos has won four-straight contests inside the UFC's Octagon, the latter three coming by way of knockout. If he's able to pull off a victory over Jones when they meet in July, it will be the biggest upset in the sport's history. Recently, Jones' coach, Mike Winkeljohn, joined Submission Radio to preview the match-up.
Winkeljohn explained what he thinks the "scariest" thing about Santos is heading into the light heavyweight title fight. That being, simply, the Brazilian slugger has absolutely zero to lose (via MMA Mania):
"I think it's his explosiveness, along with the fact that he's young and he's going in there with really nothing to lose," Winkeljohn said. "And that's the scariest part about it. That means those shots, those counters, those punches are coming at total full velocity because he's got nothing to lose.
"He's just going to throw the kitchen sink at Jon, and that's scary sometimes when people just let go. It's not so calculated where you go, okay, I know how he does this. Sometimes they come up with something new as a part of their camp and they can catch anybody."

Jones has never been legitimately defeated in mixed martial arts (MMA) competition. The sole blemish on his record comes from a disqualification back in 2009 over a bogus 12-6 elbow rule.

He is widely recognized as the most dominant fighter combat sports has ever seen. The man who finally hands Jones his first defeat – if ever – will live on forever in the UFC history books. Will that man be Santos on July 6?