Jon Jones blasts 'Hater' Chatri Sityodtong amid rift: 'Without the UFC there would be no ONE Championship'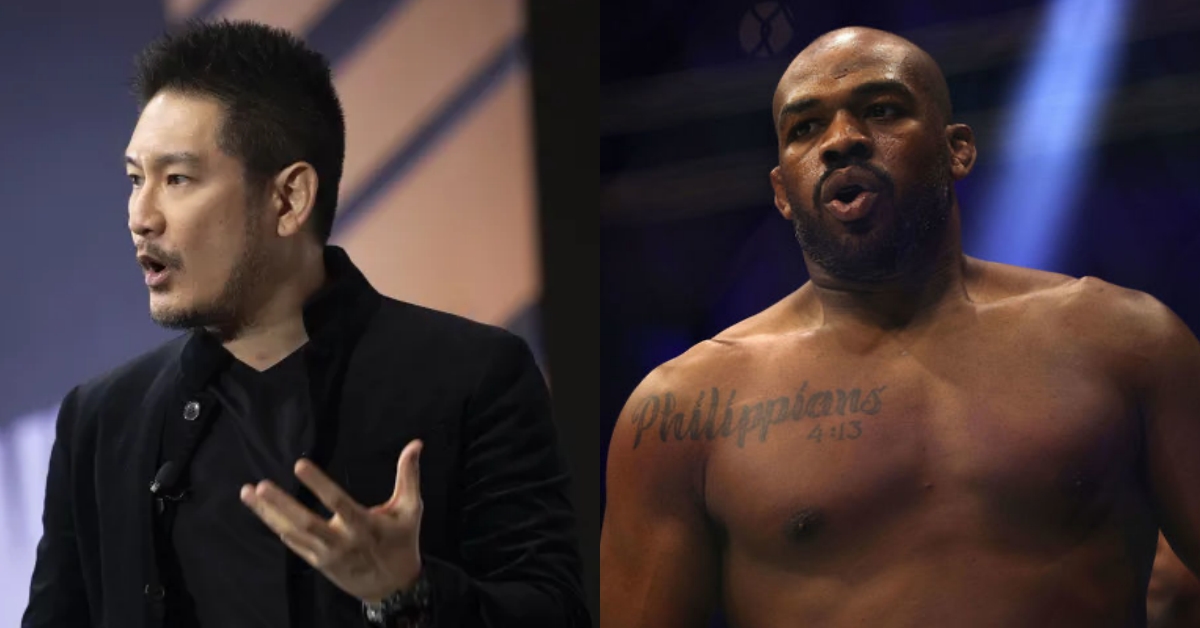 Undisputed UFC heavyweight champion, Jon Jones has hit out at ONE Championship CEO, Chatri Sityodtong overnight on his official Instagram – claiming without the UFC, there would be no ONE Championship for the Singapore native to manage, before labelling him a "hater" amid recent comments about the Dana White-led organization.
Jones, a former two-time undisputed light heavyweight champion, is slated to headline UFC 295 in November at Madison Square Garden, taking on the returning former two-time heavyweight champion, Stipe Miocic in a heavyweight championship clash.
Sidelined until March of this year, Jones made a stunning three-year hiatus snapping return to combat sports with a spectacular first round submission win over former interim heavyweight champion, Ciryl Gane, submitting the Frenchman with a first round guillotine choke to nab the vacant divisional crown.
Sharing his thoughts on the talent pool available to him at ONE Championship compared to rival organization, UFC, the above-mentioned, Sityodtong claimed that many strikers under the North American-based promotional banner are more than "sloppy".
"What you see in, let's say the uFC, is very sloppy, mediocre-ish stirking because they're not strikers," Chatri Sityodtong said. "A typical UFC fighter is a D-1 college wrestler, 7-0 in the minor leagues and then they do a little bit of of striking then they enter the UFC. At ONE, all these are world champions before they arrive and they're already multiple [times] world champions at the peak of their career when they arrive."
Jon Jones hits out at ONE Championship boss, Chatri Sityodtong
And in response to Sityodtong, Jones came to the defense of the UFC, claiming Sityodtong's outburst won't do any favors in attracting viewers to ONE Championship. 
"Bro, this doesn't make anybody want to watch your show any more," Jon Jones replied. "You just sound like a hater. Winners focus on winning, losers focus on winners. Stay in your lane and do the best you can. Without the UFC there would be no ONE." 
Do you agree with Jon Jones' comments aimed at Chatri Sityodtong?