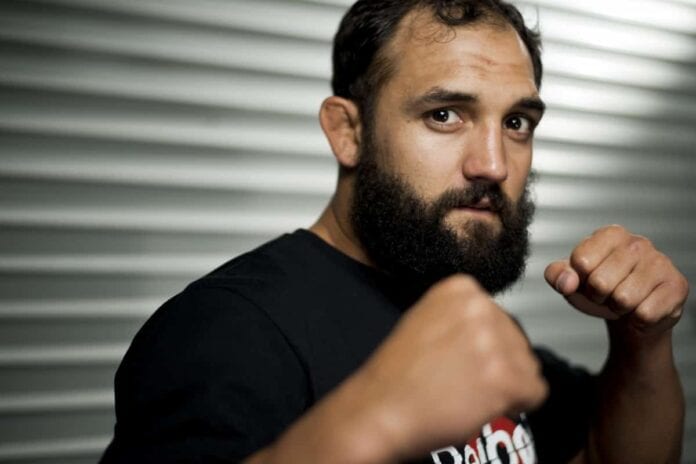 UFC President Dana White announced on Twitter that the co-main event of UFC 192 between Johny Hendricks and Tyron Woodley is off due to Hendricks having issues making weight.
Hendricks vs Woodley is off the card due to Hendricks weight cut issues. pic.twitter.com/By3P6jg2FO

— Dana White (@danawhite) October 2, 2015
Hendricks had a blocked intestine and a kidney stone. He was rushed to the emergency room. It was later announced that Ali Bagautinov vs. Joseph Benavidez has been moved from the preliminary card to the main card.
This just in from Silva/Shelby: @JoeJitsu vs. @AliPuncherKing moves to main card. — Dave Sholler (@Sholler_UFC) October 2, 2015
Ali Bagautinov (13-3) is currently on a one-fight losing streak. In his last five bouts, he's 4-1. Joseph Benavidez (22-4) is currently on a three-fight winning streak. In his last five bouts, he is 4-1.
UFC 192 takes place this Saturday, October 3rd, 2015 at Houston's Toyota Center. Light heavyweight champion Daniel Cormier will take on Alexander Gustafsson in the main event.