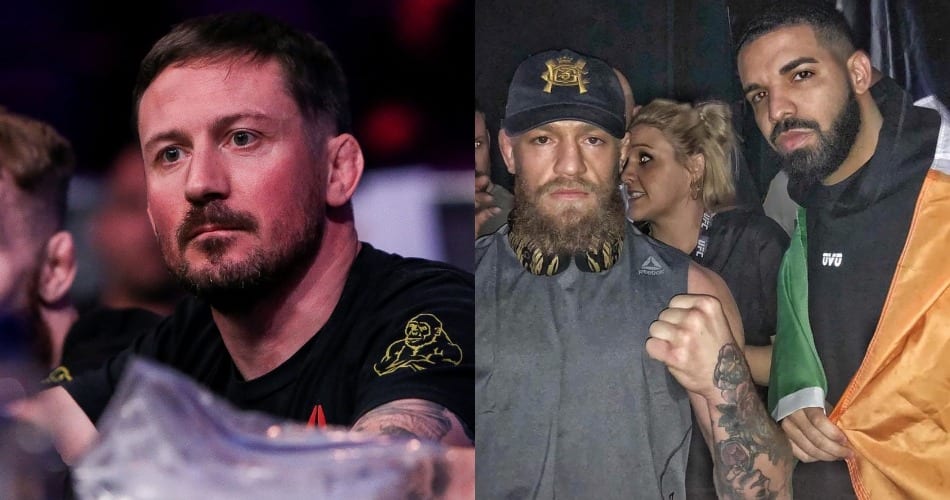 The Drake curse lives on.
Last night (Sat. June 1, 2019) boxing heavyweight star Anthony Joshua was defeated for the first time in his career. The defeat was a major upset, as he dropped his unified heavyweight crown to Andy Ruiz Jr. Joshua is one of several fighters and sports teams who have lost major competitions after being pictured with the famed rapper, Drake.
Joshua posted a photo with Drake weeks before his fight, ironically captioning it, "Bout to break the curse":
Of course, that didn't happen, as Joshua was knocked out in the seventh round by Ruiz last night. He joins a number of names, including Conor McGregor, who lost major fights after associating themselves with Drake. Straight Blast Gym (SBG) Ireland head coach John Kavanagh has taken note. He took to Twitter this morning and jokingly warned the rapper to stay away from his gym.
Kavanagh said if Drake ever came to his facility, he'd be getting a roundhouse kick for his troubles:
One fan pointed out to Kavanagh that he should've kept McGregor away from Drake before the Khabib fight, which McGregor lost via submission. He responded with the following:

It will be interesting to see if McGregor now distances himself from Drake after seeing the affects of "the curse."