John Fury wants a geriatric clash with 'Iron' Mike Tyson on Ngannou-Fury undercard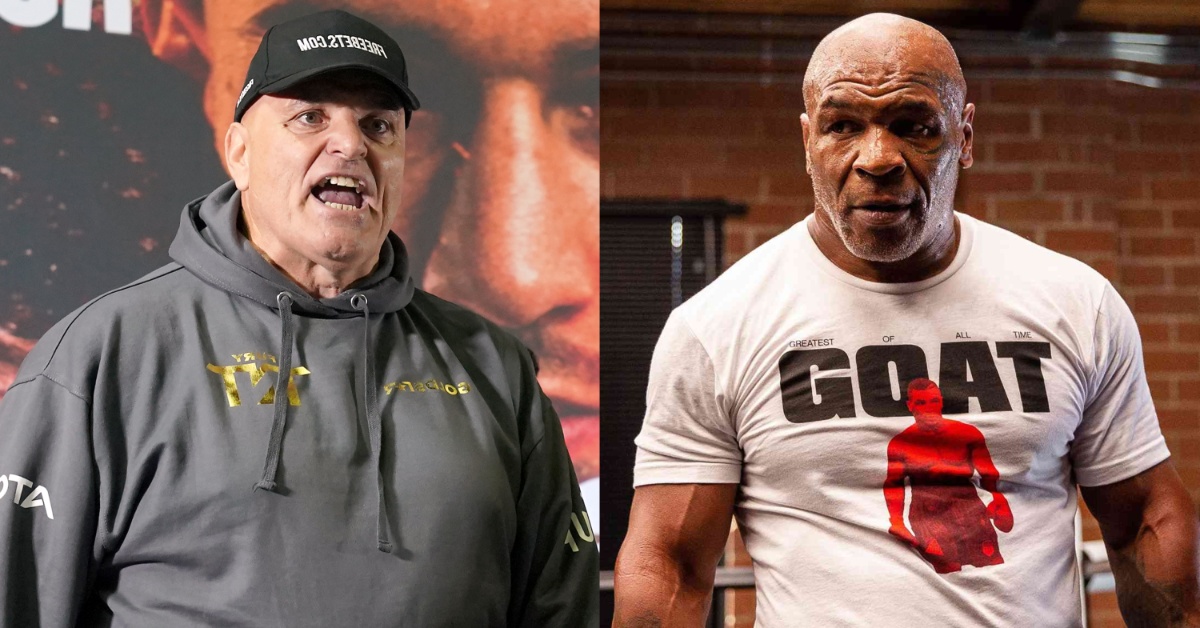 John Fury is ready to strap on the eigh-ounce gloves for a geriatric showdown with boxing legend 'Iron' Mike Tyson.
On October 28, Fury's son and reigning WBC heavyweight world champion, Tyson Fury, will step back into the squared circle for a showdown with ex-UFC titleholder Francis Ngannou. The pair will headline an event in The Kingdom of Saudi Arabia before 'The Predator' turns his attention back toward the world of mixed martial arts.
To prepare for his pro boxing debut, Francis Ngannou called in one of the heaviest hitters in the history of the sport for some guidance. Mike Tyson has been working with 'The Predator' in recent weeks, pushing the Cameroonian to work past his prior limitations.
Much of the attention surrounding the titanic non-title fight has been focused on Ngannou's work with Mike Tyson.
Speaking about the former unified champ's involvement in the festivities, John Fury suggested that the two veterans could throw on some gloves and compete as part of the Tyson Fury vs. Francis Ngannou undercard.
"Why wouldn't I not speak to Mike Tyson," Fury said in an interview with Seconds Out. "I love the guy, I named my son after him.
"If he wants to fight me on the undercard he can, no problem." The 59-year-old added. "I'm a fighting man. I'm old but I'm a fighting man. He's a fighting man. He's old. We're two geriatrics. If he wants to fight me and I want to fight him, which I do, I've made it quite clear, we can do it. I've been knocked out before, doesn't make any difference to me, as long as we can entertain the paying public and put smiles on their faces, that'll do me."
While John Fury is mostly known for being the outspoken and sometimes unhinged father of Tyson and Tommy Fury, the Irish-British cornerman competed in the sweet science for eight years, earning a record of 8-4-1 before walking away from the sport altogether in 1995. At one point, he competed in eight straight bouts without a loss but suffered back-to-back defeats before calling it a career.