Joe Rogan Says UFC Deal Is Giving Reebok A Bad Name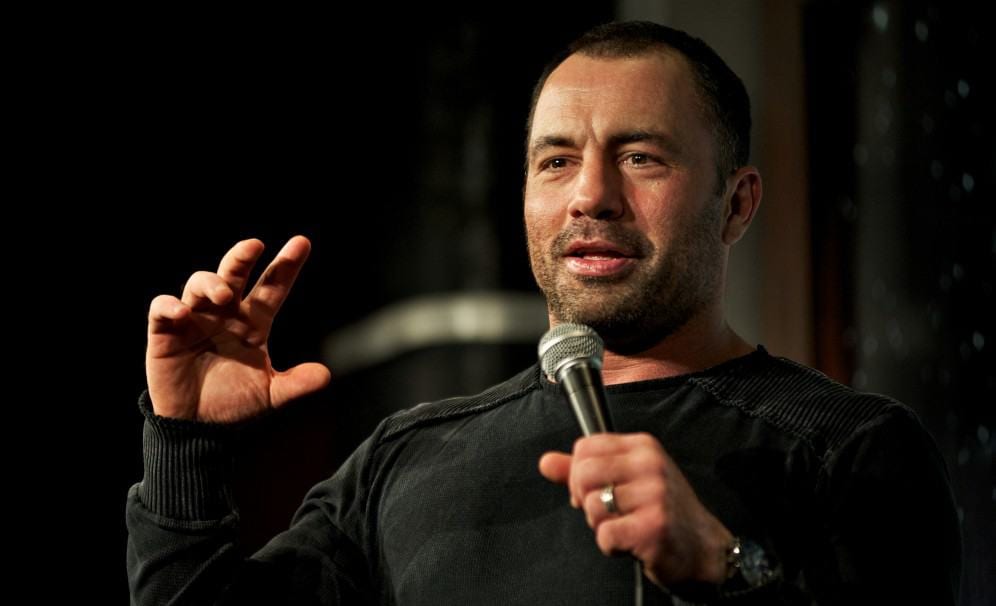 The UFC-Reebok deal has received, well mixed reactions to say the least. Some fighters are very fond of the attire and the deal, and some fighters, and even other associates of the UFC are disgusted by the deal.
Numerous fighters have complained including Tim Kennedy and Brendan Schaub most recently and of course featherweight champion Jose Aldo. Even veteran and highly sought after cut man Jacob "Stitch" Duran voiced his displeasure to the deal, and for his comments he was actually cut by the UFC.
Fans, fighters, and media members were shocked when Duran was cut, but that hasn't stopped another UFC employee from speaking on the deal, and that would be none other than outspoken commentator Joe Rogan.
Rogan recently spoke on the deal (Via Bloody Elbow) saying that due to all of the complaining, he believes that the deal gives Reebok a bad name, and that all of the negative press is hurting the brand as a whole:
"I don't think it's a good deal for Reebok because I think it gives them a bad name, in some ways. All of these people are complaining about it, like Tim Kennedy complains, Stitch Duran complains gets fired. Lots of fighters are complaining. Brendan Schaub complained, all these different guys complained. That's all negative press towards their brand.
"They're not a person, right? They're a brand. If you associate that brand, you can't fire the head guy and change the brand. The brand's still the brand. Everybody's going to associate that brand with it."
Continuing on, Rogan elaborated on the Duran firing, stating that the cut man being fired actually made the whole issue a lot worse than it had to be. The commentator also mentioned that people are going to start being mad at both Reebok and the UFC:
"If you bitch about something on Twitter, someone says, 'Holy sh-t! Chris Bell just went off about that!' And then some newspaper gets ahold of it, and then, boom, it goes viral, on Facebook, people re-post it, Tweet it. We live in a different world. So, anytime someone like Stitch gets fired because he said something about, 'Hey, this deal kinda sucks for me because I'm not making as much money,' they fire him. Then all of a sudden, boom, that becomes a way bigger issue than it was just with him saying that. If he just said that and that was it, it would've been a small issue. But him saying that and then getting fired for it, it compounds the issue.
"I'm not a business person. If I was running the UFC, it would've been bankrupt a long f–king time ago, but I think it's real dangerous looking at the bright side of deals like this. I'm like, let's look at the worst-case scenario. What's the worst-case scenario? Everybody's going to hate Reebok. That's the worst-case scenario. People are going to mad at the UFC and mad at Reebok. So, I go, 'Oh, I don't know about that, man.'"
Do you agree with Rogan's comments, and will he receive any punishment for his words? I'd have to think he won't, but the negative backlash towards the deal is quite prominent these days nonetheless.
Has this blockbuster blown up in the faces of both the UFC and Reebok?