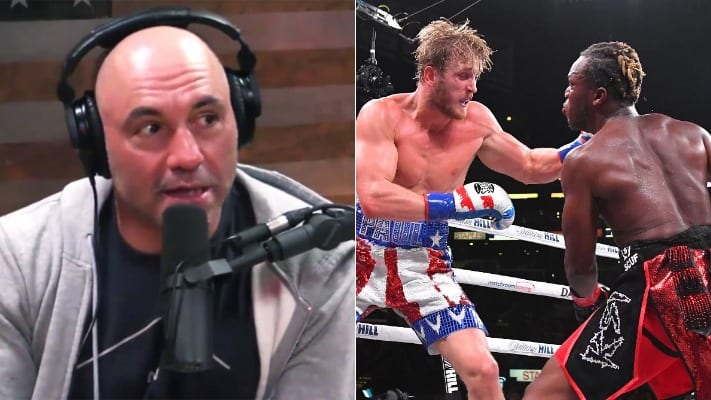 Earlier this month, YouTube stars KSI and Logan Paul made their professional boxing debuts, headlining a Matchroom Boxing event on DAZN.
When it was all said and done after six rounds in the cruiserweight division, KSI was declared the winner via decision. The event received mixed reviews from the combat sports community, especially with world-class fighters, such as Billy Joe Saunders, being featured on the card below the YouTube stars.
Recently, longtime UFC commentator Joe Rogan took to his podcast, "The Joe Rogan Experience," to offer his thoughts on the event. Rogan decided to look at the positives in the card, especially for guys like Saunders. (H/T BJPenn.com)
"It was the headliner of a card with a Billy Joe Saunders fight," Rogan said. "Billy Joe Saunders is one of the best fighters in the world. He's an elite fighter. World champion. He defended his title on the undercard of two YouTube guys fighting [laughs].
"For him, I'm sure he's just like 'I'm getting paid! It's good for him, so people can see what a killer he is. People didn't know who he is — you didn't know who he is. Now you do. It's like it's good. He won by knockout. It was a good showcase for him."
As for the main event between KSI and Paul, Rogan saw very little art in the matchup.
"Dude they're two YouTubers fighting, there's no art," Rogan said. "There's some art to it. It's a creation, there's some drama, a lot of shit's going down."
What do you make of Rogan's reaction to KSI vs. Logan Paul?