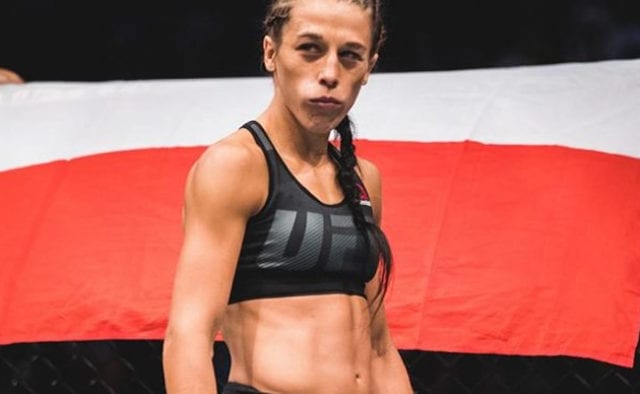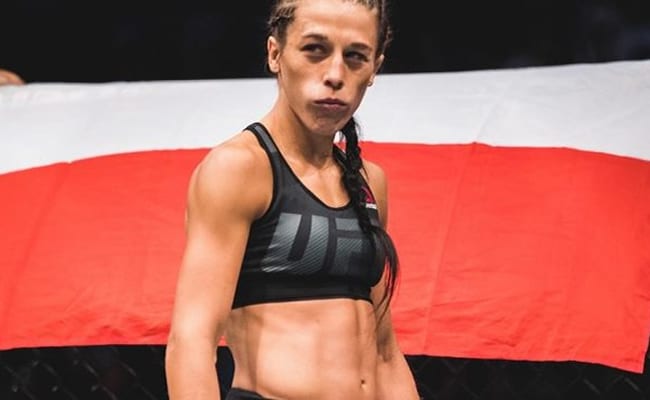 Joanna Jedrzejczyk will attempt to make history at UFC 231.
The former UFC women's strawweight champion will face Valentina Shevchenko for the vacant women's flyweight title. If she's victorious, she'll be the first woman in UFC history to have held two titles in different weight classes. This will be no easy task, however.
She faces "The Bullet," who has defeated Jedrzejczyk in Muay Thai competition before. Initially, the fight was targeted for UFC 230 in Madison Square Garden. Unfortunately, Jedrzejczyk was unable to be ready in time for the November 3rd card and was forced to decline.
Instead, the UFC had booked Shevchenko against Sijara Eubanks. However, upon Nate Diaz vs. Dustin Poirier getting canceled, and a heavyweight title fight between Daniel Cormier vs. Derrick Lewis being booked, that fight was scrapped. Shevchenko vs. Jedrzejczyk was then announced for UFC 231.
As for why Jedrzejczyk couldn't make the date for Madison Square Garden, here's what she told "Ariel Helwani's MMA Show" (via MMA News):
"I couldn't do that because it was too soon and I know how tough is Valentina Shevchenko and the other point is there is not an easy way. It's impossible to step into the Octagon without the proper camp.

"It's all about the time, so I couldn't do that because I couldn't sign the contract. … I believe in myself, I will get this title but I need the time to prepare. That's the point.

"They told me that they might (give the title shot to Sijara Eubanks), but I didn't know it was going to happen. I couldn't believe that, but it happened. Of course I was a little bit confused, I was sad and it was something new for me. But I understand the other side. They had to do this and it happened. It wasn't fair 100 percent, but they had to do this. It's a business."
If you enjoyed this story, please share it on social media!