Jake Paul blames Tommy Fury loss on 'Wet dream': 'I literally f*cked myself'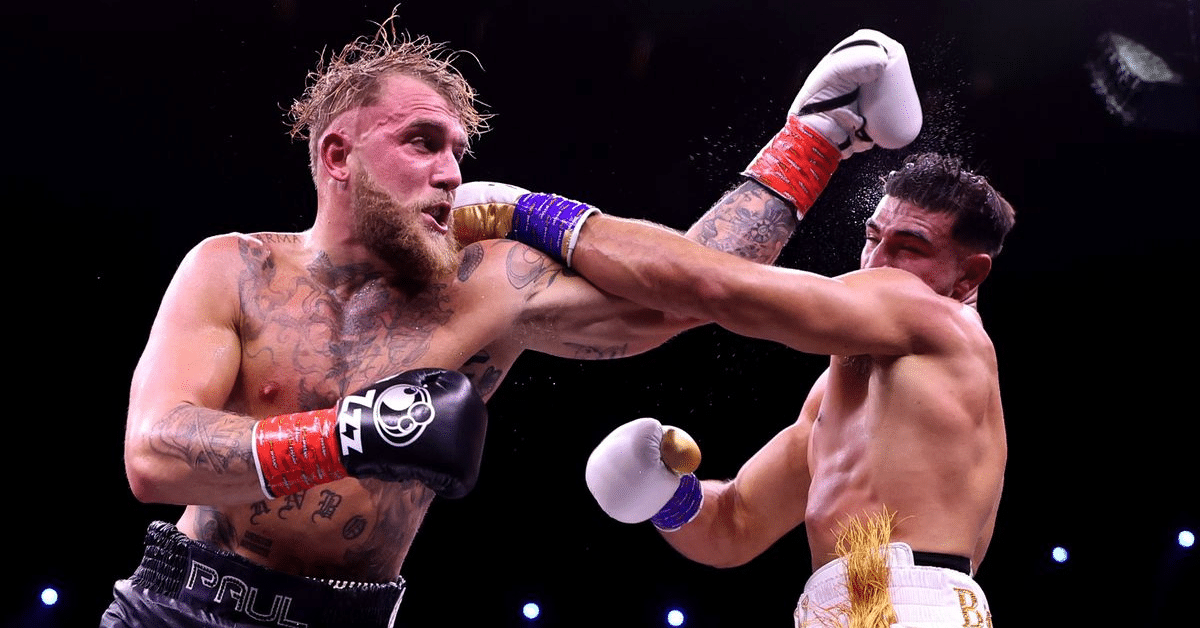 Recently, Jake Paul dropped a close split decision loss against Tommy Fury in a blockbuster boxing showdown in Saudi Arabia.
The two celebrity boxers threw down in the main event showdown for the screaming audience. Jake Paul was an undefeated pro boxer and is best known as a YouTuber. Tommy Fury remains undefeated and is best known for his time on Love Island, a UK reality TV show.
Since the match has wrapped, 'The Problem Child' Jake Paul has come out with some excuses as to why he lost.
Jake Paul outlines the reasons he lost
It's not strange for a prize fighter to find excuses as to why they lost a match, however, Jake Paul's reasons are a little bizarre.
Initially, Paul claimed that he was suffering from an illness. On the BS w/ Jake Paul show he explained that he had been suffering from sickness for weeks of his nine-week training camp.
More recently, in a new episode, the 26-year-old boxer says that it was due to ejaculation the night before the fight. He explained:
"I f***ed myself — literally — over. I literally woke up in a panic, like, 'F***. F***, f***, f***, f***."
Some fighters claim that this technique helps to build up testosterone and thus be more effective during a fight. Jake paul continued:
"You had just done this thing that isn't easy for three weeks to a month, holding your batch in… it's not easy. And then, on the day of the f***ing fight, all your progress is destroyed. You're back to zero … So, it wasn't my best performance. "But I lost. I'm not making excuses, I'm just saying it wasn't my best performance. I felt a little flat." [Transcript courtesy of The Sun]
See the full episode below: