Jake Paul put UFC president Dana White on blast following his incredible knockout win over Tyron Woodley to remain undefeated in boxing.
After a fairly uneventful first five rounds of the bout, Paul found his rhythm against Woodley in Round 6. Paul would unload a brutal right hook that sent Woodley collapsing to the canvas, finishing the fight via knockout.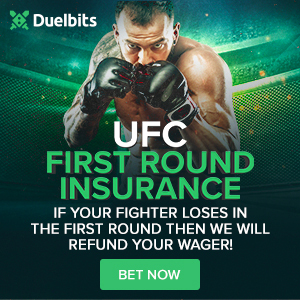 Paul and White haven't seen eye to eye over the past year on several topics, including UFC fighter pay. During his post-fight press conference, Paul aimed at White once again and begged him to allow the biggest UFC stars to fight him.
Jake Paul Continues His War Of Words With Dana White
"I just knocked out a five-time UFC champion and embarrassed your whole company," Paul said. "Please lemme get Kamaru Usman, Nate Diaz, Jorge Masvidal, Conor McGregor, because I'm gonna embarrass them too. I promise you that, Dana. I promise you that."
Paul remains undefeated in his professional boxing career with a 5-0 record, with four of those wins coming by way of knockout. He's taken the sport of boxing by storm in 2021 and shows no signs of slowing down heading into next year, and years to come.
Paul and White have gone back-and-forth in the media in recent months, including White criticizing Paul's level of competition. Paul has hit back at White and has blasted the UFC for allegedly underpaying its athletes.
Oddly enough, Paul and White may end up becoming business partners down the line. Paul has recently hinted at a potential move to MMA later on in his career and is planning on training with Khabib Nurmagomedov and others.
For now, the Paul/White hostility doesn't appear to be slowing down anytime soon, and it'll be interesting to see what happens next for Paul's combat sports career.
What is your reaction to the latest chapter in the Jake Paul/Dana White beef?