VIDEO | Jake Paul Gives Tyron Woodley A $14,000 Rolex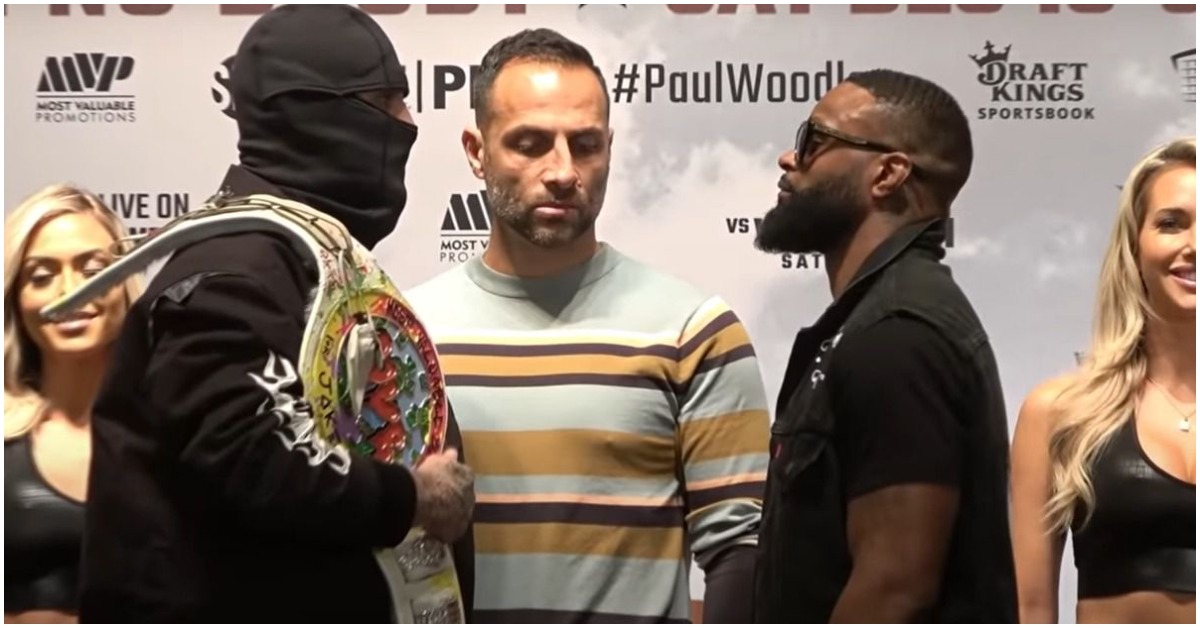 Jake Paul has shown respect to Tyron Woodley by giving him a watch as a Christmas present.
The social media star was meant to be fighting Tommy Fury, the half-brother of the WBC and Ring Magazine world heavyweight champion Tyson Fury. 
Fury pulled out of the bout just two weeks before the highly anticipated match because of a bacterial chest infection, and multiple fractures to his ribs. 
Woodley agreed to fight Paul on short notice, therefore, saving the whole show. To show his gratitude the "Problem Child" gave Woodley the very expensive watch, which he accepted. 
After receiving the gift the "Chosen One" told Ariel Helwani during a joint interview. "I ain't never had an opponent do a lot of stuff this dude does. But mentally, it's warfare because I don't know what… You never know what to expect out of him". 
Helwani then asked Paul how much the watch cost but Woodley added that the price isn't important. It's estimated that the watch is an Oyster Perpetual Explorer II, which costs roughly around $14,000.
But after all this showing of good faith and respect between opponents, Paul then said the only reason why he gave Woodley the watch is because "it's time for me to knock him out".
Tyron Woodley Won't Play Nice In The Ring
The former UFC champion added that the gift changes nothing, and he is still coming to the fight with the intention of finishing Jake Paul. Woodley added "he wants to get beat up".
As well as: "He likes this s***. He signed up for this fight, it's like, you guys on playing on I took the fight on last-minute notice. He didn't have to say yes. He could've waited and fought Tommy [Fury]. Tommy is the easier fight.". 
Who do you think will win the rematch?