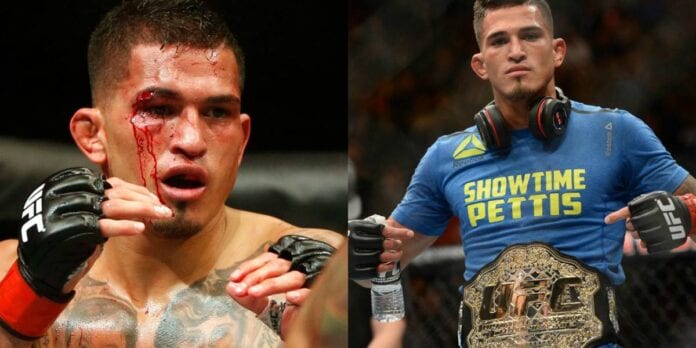 Anthony Pettis undoubtedly suffered the worst loss of his career when he relinquished his lightweight title to Rafael dos Anjos at UFC 185.
The defeat ultimately shed light on the young phenom's inability to defend multiple takedowns, despite possessing one of the best all-around striking arsenals in the game. It was the first time "Showtime" had fought an opponent willing to rely on ground-and-pound since he lost his promotional debut to grinder Clay Guida.
In light of the five-round beatdown at the hands of the newest 155-pound king, Pettis has sought help from wrestling guru Izzy Martinez. Martinez, who trains the likes of Jon Jones and Holly Holm, has attempted to fix the 28-year-old's takedown defense leading up to his anticipated war with Eddie Alvarez at UFC on Fight Night 81 this Sunday.
Even though Pettis is relatively young and has only lost once since 2011, his upcoming bout with the very well-rounded Philadelphia brawler is a must win in many regards.
Here are four reasons that attest to that notion.