Ian Machado Garry plans Ireland homecoming fight with UFC star Khamzat Chimaev: 'I want that f*cking wolf'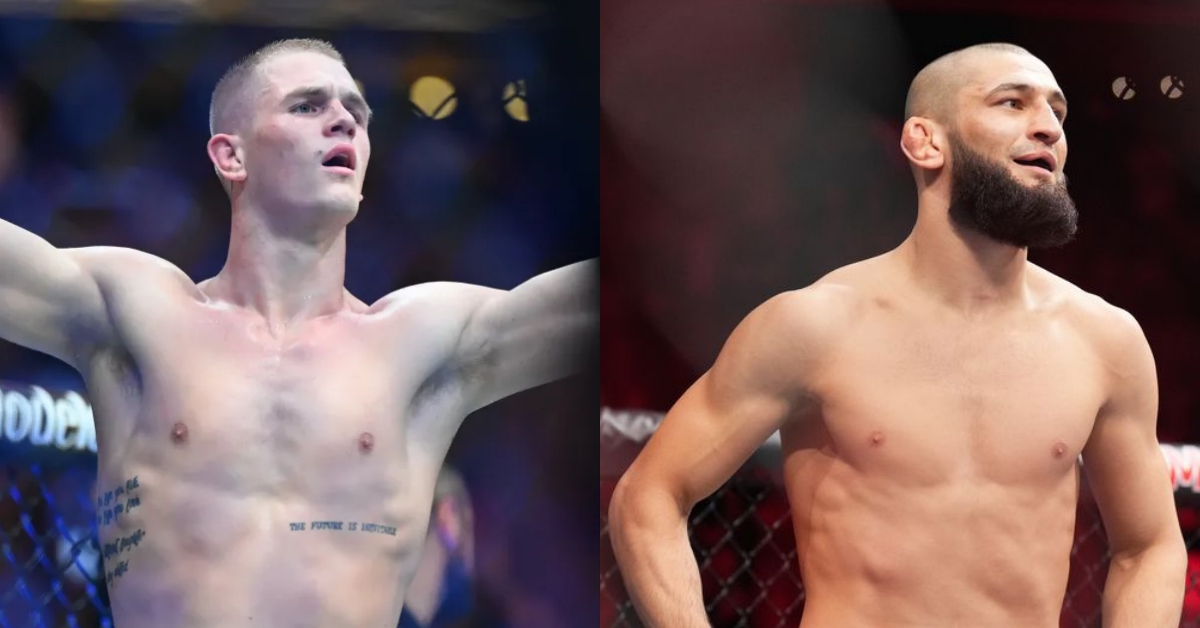 Off the back of his one-sided unanimous decision win over veteran welterweight contender, Neil Magny over the course of last weekend, undefeated division challenger, Ian Machado Garry has laid out a "dream" fight in an Irish homecoming, in the form of a showdown with fellow unbeaten challenger, Khamzat Chimaev.
Machado Garry, the current number eleven ranked welterweight contender, featured on the main card of UFC 292 in Boston, Massachusetts last Saturday night, lodging his sixth consecutive Octagon win with a shutout unanimous decision win over the above-mentioned, Magny.
And targeting an end-of-year battle against former two-time welterweight title challenger, Stephen Thompson at UFC 295 in November at Madison Square Garden, Machado Garry has also been earmarked to earn a UFC homecoming in his native Dublin, if he can achieve a seventh straight Octagon win. 
Ian Machado Garry lays out plan for Khamzat Chimaev fight in Dublin
In terms of sought-after opponents for a return to the Emerald Isle for the Portmarnock native, Machado Garry has made no bones about his intention of standing opposite the above-mentioned, Chimaev in the near future.
"It would have to be in the 3Arena in Dublin, Ireland as my dream venue because they're [the UFC] never going to go to Croke Park," Ian Machado Garry told Sporting Post during a recent interview. "And the gream opponent would be me versus Khamzat Chimaev, because everyone talks about him like he's this badman and this boogeyman, but in the time I'm going to get a chance to lay hands on him – if he's the baddest man that everyone is afraid of, I'm going to show the world what's up."
"He'd be my dream opponent in Ireland," Ian Machado Garry explained. "I want that f*cking wofl. I want that badman. I want to be baddest man on earth, and everyone considers it to be him at the moment, but let me punch the mouth off him and we'll see what's up." 
At the time of publication, the current number four ranked welterweight, Chimaev is set to make a middleweight division return at UFC 294 in October, taking on one-time division title challenger, Paulo Costa in a long-awaited grudge match.
Who wins between Ian Machado Garry and Khamzat Chimaev?