Ian Garry finishes Daniel Rodriguez in round one with brutal head kick – UFC Charlotte Highlights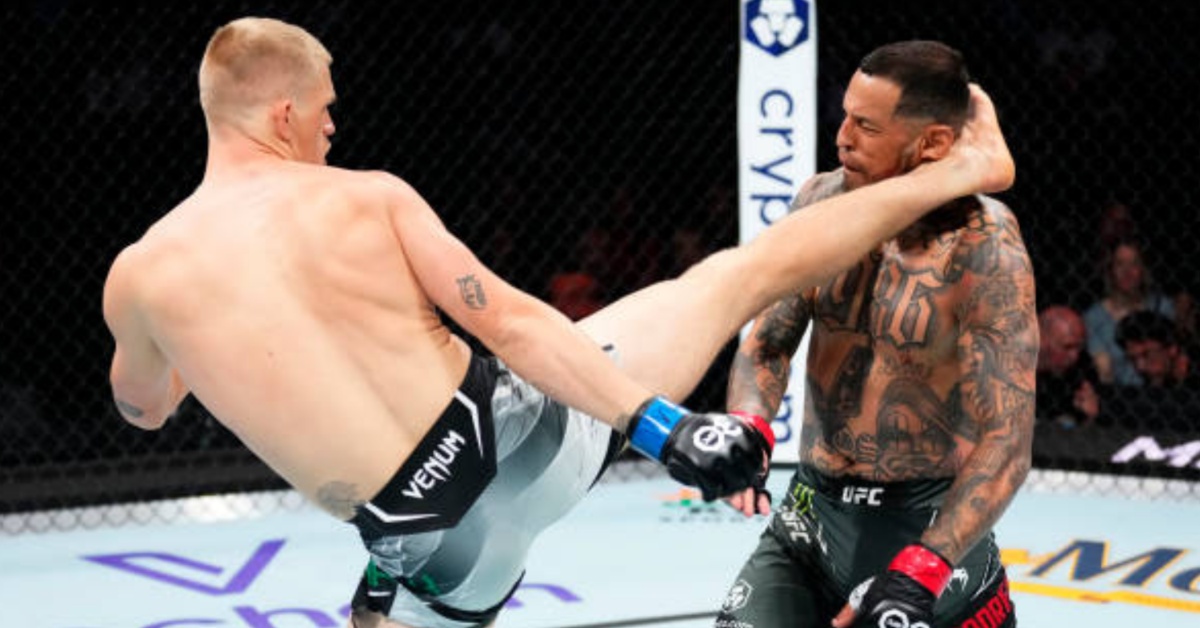 Ian Garry earned his twelfth straight win on Saturday at UFC Charlotte, securing a first-round technical knockout against No. 15 ranked welterweight contender Daniel Rodriguez.
It was another spectacular showing from the budding Irish contender as Garry faced his toughest test inside the Octagon. With 2:15 left in the first round, Garry unleashed a head kick that connected, rocking 'D-Rod' in the process. With his opponent stumbling backward, Garry pursued throwing a series of strikes that sent his opponent to the canvas. Smelling blood in the water, 'The Future' turned up the heat and unloaded on Rodriguez with a hearty helping of ground-and-pound strikes forcing the referee to step in and call for the stoppage.
With the victory, Ian Garry made it 12-in-a-row and five straight inside the Octagon. He will likely have a number next to his name come Monday. Daniel Rodriguez has now lost back-to-back bouts, falling to 7-3 under the UFC banner and 17-4 overall.
Official Results: Ian Garry def. Daniel Rodriguez via TKO (strikes) at 2:57 of Round 1.
Check Out Highlights From Ian Garry vs. Daniel Rodriguez at UFC Charlotte Below: