| | |
| --- | --- |
| Name: | Herbert Burns |
| Date of Birth: | February 2nd, 1988 |
| Place of Birth: | Niterói, Rio de Janeiro, Brazil |
| Sport: | BJJ |
| Academy: | Sanford MMA |
| Nickname: | The Blaze |
| Height: | 5 ft 9 in (1.75 m) |
| Weight: | 145 lb (66 kg; 10 st 5 lb) |
| Weight Class: | Featherweight |
| Team: | Evolve MMA (2013–2015) Sanford MMA (2017–present) The Way Martial Arts (2022–present) |
| Instructor/Coach: | Henri Hooft (striking) Neil Melanson (Catch wrestling) |
| MMA Record: | 15-4 |
Here is what you need to know about Herbert Burns and how his fighting career is going so far. We'll detail how he got started in MMA and how he made his way into the UFC.
Herbert Burns Early Life
Herbert Burns grew up in Niteroi, a neighborhood on the east side of the city of Rio de Janeiro. He is the younger brother of Gilbert Burns and Frederick Burns. Both are BJJ black belts, but Gilbert is the only other brother that fights in MMA.
As a kid, Herbert grew up playing soccer from the time he could walk and played well into his teens. While Burns played soccer, he also practiced Shotokan Karate under his father Herbert Sr.
In Shotokan Karate, Herbert would win the Rio de Janeiro state championship when he was a kid.
Herbert Burns Start In BJJ
After losing interest in Karate and soccer, Herbert would start his BJJ training along with his brothers at ten years old. BJJ became a passion of the Burns brothers and they would spend much of their youth training together.
The Burns brothers first instructor was BJJ coral belt Luis Carlos da Fonseca. Herbert and his brothers came to meet Fonseca in an interesting way.
Their father worked on car upholstery and was working on Master Carlos' car. In exchange for payment for the service, Herbert Sr. made Fonseca an offer.
For putting new upholstery on Fonseca's cars, he would teach his sons Jiu Jitsu for one month. The brothers would start training under Fonseca and become passionate about the martial art.
At 10 years old and four months into his training, Herbert won the national BJJ championship at yellow belt. They would continue learning under Fonseca for two more years until personal issues forced Fonseca to stop teaching.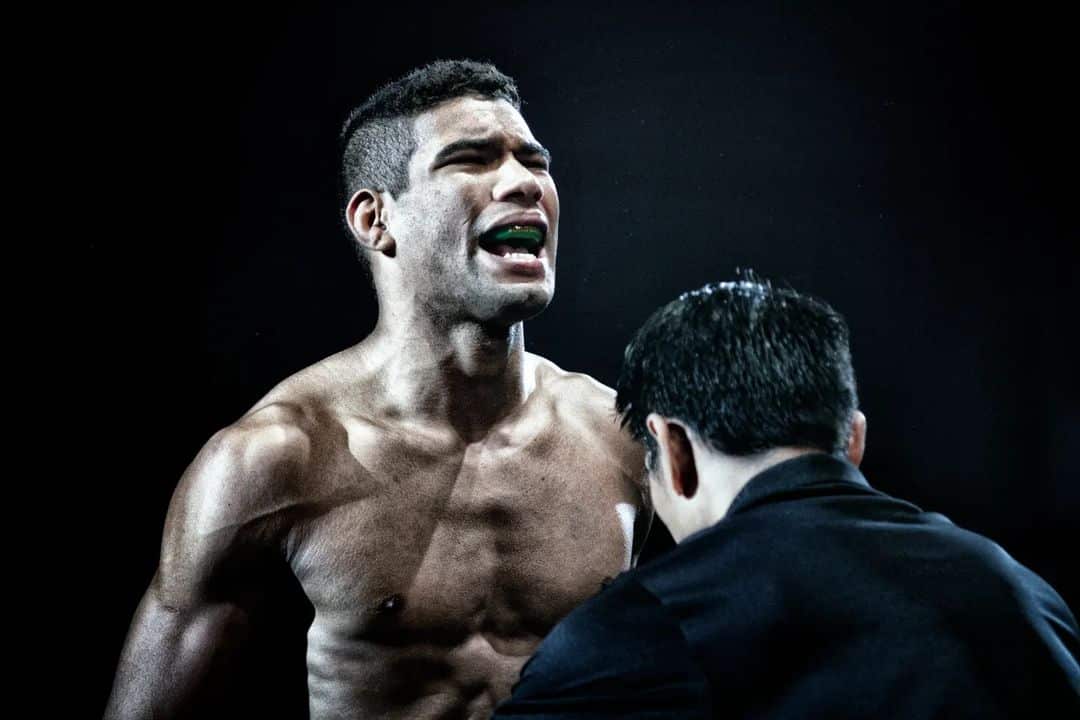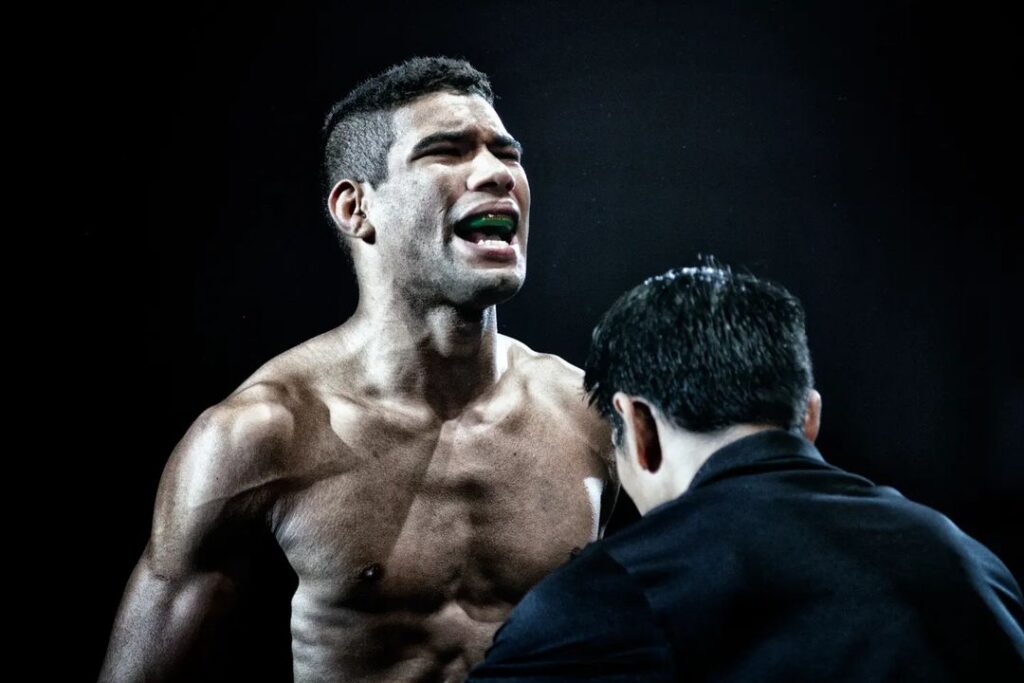 The Burns Brothers BJJ Journey After Fonseca
After Fonseca stepped down from teaching, the Burns brothers began learning under Ramon Lemos, who took over Fonseca's academy. Since Lemos was just a brown belt, he would take Herbert and his brothers to various gyms throughout Rio de Janeiro.
They would train a little at Nova Uniao with Andre Perderneiras, as well as Max Camara and Rafael "Fofito " Barros. When Burns turned sixteen, Camara and Barros would promote Herbert to blue belt.
As a blue belt, Burns would be part of the team that won the BJJ National Team Championship. Herbert would then follow his brothers to go train at the now defunct Brasa academy for a short period.
Then after Brasa, Herbert would briefly train under Fabricio Medeiros and then with Ricardo Veira in Copacabana. Veira would give Burns his purple belt in July 2009 and then Fabricio "Bicudo" gave Burns his brown belt shortly after.
The Burns brothers would continue jumping from gym to gym and rejoin Ramon Lemos in Sao Paulo in 2010. Lemos and Andre Galvao had recently created Atos Jiu Jitsu and the team was quickly taking off.
Their stay with Atos would be short as Gilbert was asked to leave over a disagreement about an MMA fight.
Herbert would later be awarded his black belt in 2011 by his brother Gilbert Burns and Rafael Fifitio.
Herbert Burns' MMA Career
Herbert has been fighting in MMA since 2012. During his career, Burns has fought in all of the big promotions starting in ONE Championship, Titan Fighting, and the UFC.
Herbert Burns' Time in ONE Championship
Burns would make his pro debut in 2012, for the Rio de Janeiro based promotion Only Fight. He would have a successful debut, submitting his opponent with a triangle in just 25 seconds.
In his second MMA bout, Burns would travel all the way to the Philippines to fight for One Championship. Once again, Burns would earn another quick victory by RNC in under a minute.
This performance would lead ONE founder Chatri Sityodong and offer. On top of a multi-fight contract, Chatri also invited Burns to come train in the brand new Evolve MMA.
Since Burns had just transitioned to MMA, he jumped at the chance to get world class coaching. Burns would have his next six fights within ONE Championship.
He would win his next four fights to push his record to an undefeated 6-0. But then Herbert would go on a two fight losing streak losing decisions to Movlid Khaibulaev and Magomed Idrisov.
After spending a few years training at Evolve, Herbert would not renew his contract with ONE. Deciding to leave ONE and rejoin his brothers in the US.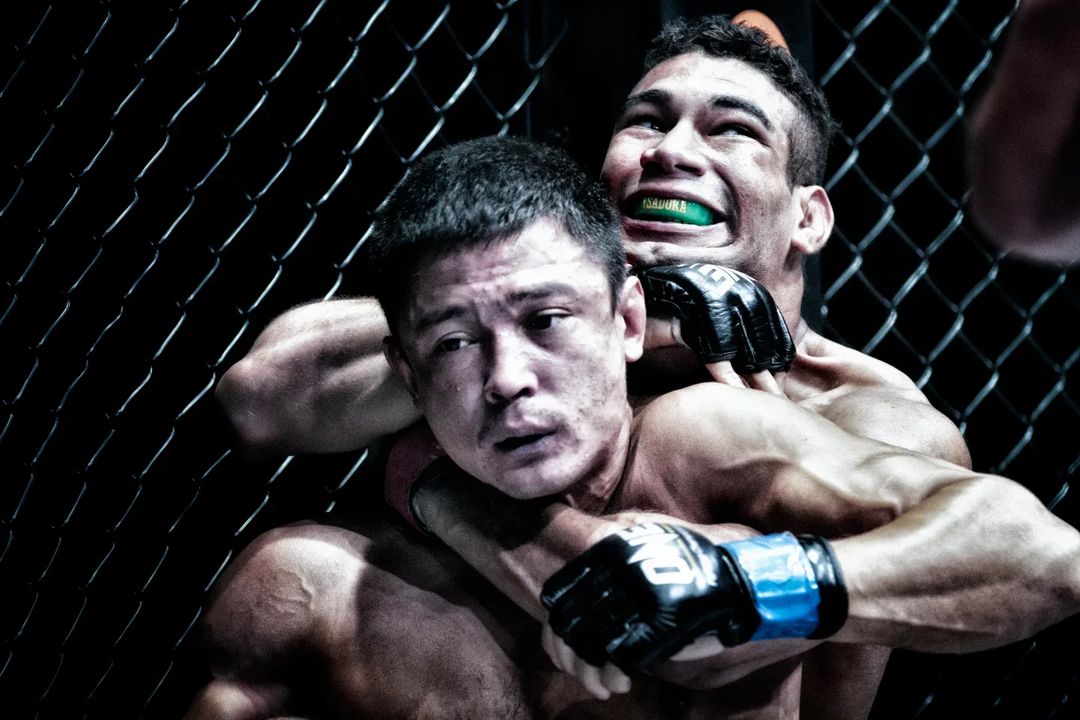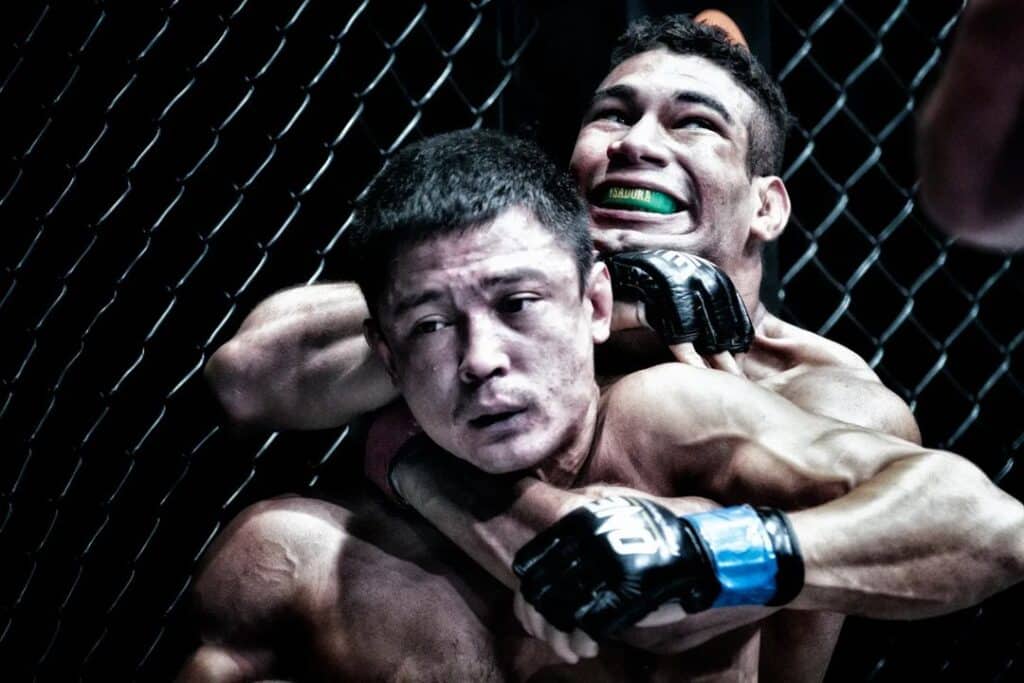 Herbert Burns in Titan FC
Herbert would join his brothers in Florida, who were training with Henri Hooft at Sanford MMA. Then along with switching gyms, Burns also signed a two-fight contract with Titan FC.
For his first fight with Titan FC, Burns would travel all the way to Kazakhstan. He would bounce back and beat his Kazakhstani opponent by triangle/armbar.
His second and last fight with Titan FC would be back in the US against Luis Gomez at Titan FC 54. Burns would get his second win in a row with another win by RNC.
Herbert Burns Makes it to the UFC
After bumping his record to 9-2, Herbert would get a fight offer from the UFC. He was invited to compete on Dana White's Contender Series to compete for a UFC contract.
With a chance to join his brother Gilbert in the UFC, Herbert would be at the top of his game Submitting Darrick Miner by triangle armbar to earn a contract with the UFC.
Herbert Burns Official UFC Bouts (So Far)
Herbert Burns would make his official UFC debut at UFC Fight Night: Blaydes vs. dos Santos in 2019. After spending a few years practicing his striking with Henri Hooft, Burns began displaying some of his power.
He would earn the first KO victory of his career by hitting Nate Landwehr with a knee in the first round. In his second bout, Herbert would have a tougher test against long time UFC veteran Evan Dunham.
For this fight, he would return to using his world class grappling game. Securing a victory with a quick Rear Naked Choke in the very first round.
But after these two victories, Burns would go on the second losing streak of his fighting career. He would lose the very first fight of his career by stoppage against long time MMA veteran Daniel Pineda.
Then after the Pineda loss, Burns would suffer another TKO loss to Bill Algeo. The loss to Algeo was ruled a TKO loss due to Burns not answering the bell after being put in a triangle choke.
As of now, Herbert Burns has a UFC record of 3-2 and an overall MMA record of 11-4 with eight wins by submission.
Herbert Burns BJJ Accomplishments
While Herbert's focus has been mainly on MMA for the last decade, he has competed in BJJ on occasion. 2018 was his most active year as a BJJ black belt.
He won 4 IBJJF No-Gi tournaments, which included the American No-Gi Championship. Burns would also earn bronze at that year's Pans No-Gi Championship.
Herbert Burns Fighting Style
Just like his brother Gilbert, Herbert is a world class grappler that has transitioned his Jiu Jitsu well within MMA. Out of his 11 MMA wins, Burns won 8 of his fights by submission.
His brother Gilbert has also won eight fights by submission, but also has six wins by KO. A part of Herbert's game that he is still trying to develop.
What's Next For Herbert Burns
Even though Herbert Burns is on a two fight losing streak in the UFC, he still has worlds of potential. In his career, Herbert has proven to have world class Jiu Jitsu ability. If he can bring everything together, he could become a top ten fighter in the UFC featherweight division.