Henry Cejudo calls out Sean O'Malley following epic UFC 292 title win: 'Congratulations p*ssy'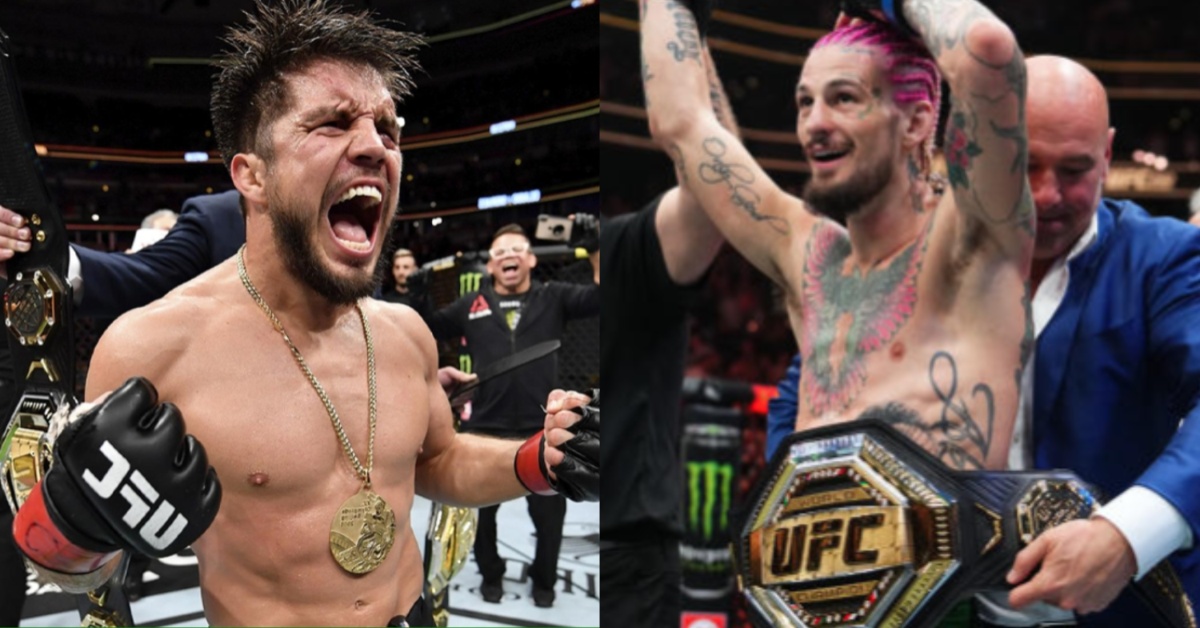 Former two-division world champion Henry Cejudo wasted no time calling out the new UFC bantamweight titleholder, Sean O'Malley.
'Sugar' shocked the world on Saturday night, scoring a brilliant second-round TKO against Aljamain Sterling to capture the 135-pound crown inside Boston's iconic TD Garden at UFC 292. By the time the title was wrapped around O'Malley's waist, fight fans were already wondering who would be the first man to challenge the newly minted world champion.
With top-ranked contender Merab Dvalishvili recently undergoing surgery, all signs point toward another winner at UFC 292, Marlon 'Chito' Vera. The pair already have a history, making the fight an easy sell for the promotion. But if you ask Henry Cejudo, that sounds like a terrible idea.
Taking to X (formerly Twitter), Henry Cejudo suggested that there is only one man for the job and you can probably guess who that man is.
"Congratulations pussy @SugaSeanMMA how can you say you are the best in the world, When you are not even the best in our city," Cejudo wrote. "@danawhite can't give him Chito because he sucks and if you give him Merat he's only going to wrestle. Let's run it in PHX."
Henry Cejudo Will Likely Need a Win Before Earning Another Shot at Bantamweight Gold
Unfortunately for Henry Cejudo, he's coming off a loss to the man Sean O'Malley just smashed in under two rounds. Further complicating the Olympic gold medalist's request is the fact that 'Chito' Vera has back-to-back wins in the division. Something Cejudo hasn't accomplished since 2020. Maybe with a win against a top-ten contender, 'Triple C' could make an argument, but at this point, he's going to have to sit back and let O'Malley settle some long-standing business with Vera.
Sean O'Malley's only loss inside the Octagon came against Vera at UFC 252 nearly three years ago. O'Malley suffered a leg injury in the early going and couldn't generate enough offense to stave off the attack of 'Chito' which led to a first-round knockout loss. Since then, O'Malley has been chomping at the bit to run it back.
It now looks like they'll have the opportunity to do just that. But this time, UFC gold will hang in the balance.