Aljamain Sterling dubs Henry Cejudo a 'dirty little weasel' after pulling out of UFC 292 fight with 'Chito' Vera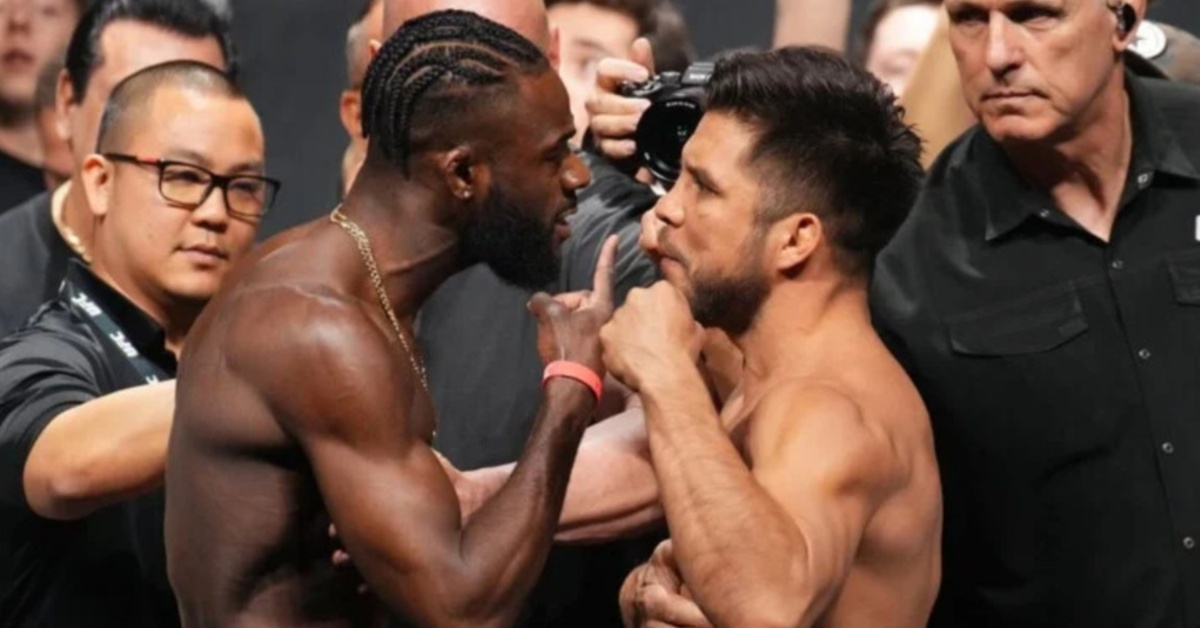 Aljamain Sterling and Marlon 'Chito' Vera delivered very different reactions to Henry Cejudo's UFC 292 withdrawal.
After coming up short in his return to the Octagon against the 'Funk Master' in May, Cejudo was scheduled for a scrap with rising bantamweight contender Marlon Vera on August 19. Unfortunately, that bout is no longer on the cards after 'Triple C' announced his withdrawal due to a shoulder injury. "Unfortunately, I won't be able to compete on Aug 19 at UFC 292," Cejudo posted on Twitter. "I have a tear in my right shoulder that requires rehab. I wish I could've got in there w/ Chito, but I won't be able to make a full recovery in time."
Cejudo's slated opponent was the first to react, delivering a brief but poignant six-second clip with two very simple words; "Well… F*ck."
Aljamain Sterling Slams Henry Cejudo in Scathing YouTube Rant
Aljamain Sterling on the other hand was much more animated in his response to Cejudo's withdrawal, calling the self-proclaimed savage nothing more than a "dirty little weasel."
"Henry Cejudo is out of this fight. The savage. You remember that, guys? The savage? Texting Dana saying that, 'If that little p*ssy doesn't want to fight, I'll take the fight,' Sterling said on his YouTube channel. "Isn't it funny how the roles are reversed now and this little savage is no longer a savage? Very interesting, and for me, I call that being a dirty little weasel" (h/t MiddleEasy).
'Funk Master' wasn't quite done, taking one more dig at Cejudo.
"You look like an ass clown trying to pretend to be something that you're not," Sterling said.
Aljamain Sterling and Henry Cejudo previously squared off at UFC 288 on May 6 with the bantamweight world championship on the line. 'Funk Master' secured a split decision to retain his title leaving an understandably dejected Cejudo once again contemplating retirement. Less than 24 hours later, 'Triple C' opted to keep marching forward and accept another fight. He was ultimately matched up with 'Chito' Vera. Cejudo has also expressed an interest in facing Sterling's close friend Merab Dvalishvili inside the Octagon.