Harboring No Ill Will Towards UFC, Phil Davis Wants Immediate Bellator Title Shot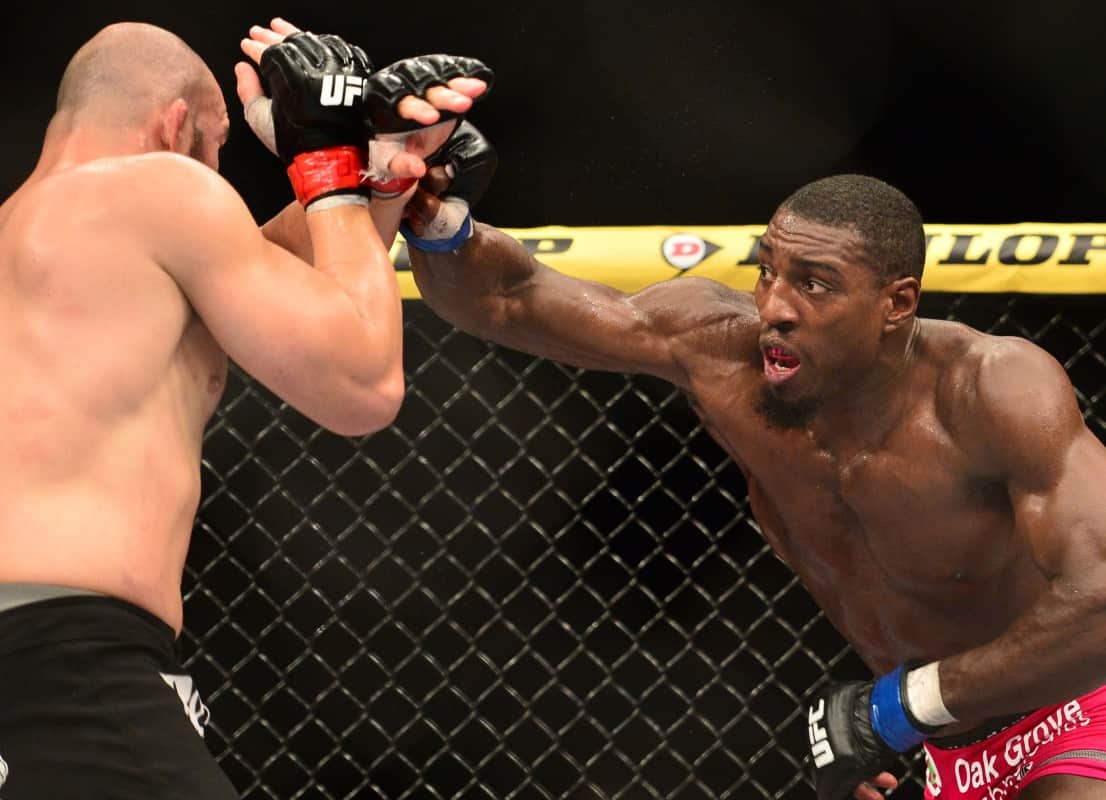 With the surprising announcement that he had signed with Bellator MMA last week, former top-ranked UFC light heavyweight suddenly found himself in the odd position of perhaps having a brighter future by not fighting in the world's biggest mixed martial arts (MMA) promotion.
The reasoning behind that stance is the widely held prediction that "Mr. Wonderful" will get an immediate title shot against Bellator 205-pound champ Liam McGeary. Given his NCAA Division I national champion level wrestling background, most are picking Davis to win that fight handily.
He's never had a fight inside the Bellator cage, yet he instantly became one of their biggest names when he signed on the dotted line. Davis may deserve a title shot based on his star-studded resume alone, but during today's episode of The MMA Hour, he said although he wants an immediate title shot, he can't necessarily say he automatically deserves one:
"I kind of want a title shot right off the bat," he said. "I wouldn't say deserve. Deserve is a strong word. I'm not gonna tell anybody what I deserve."
Despite not being able to reach a mutual agreement with the UFC during a 60-day period of exclusive free agency, Davis harbors no ill will towards his former employer. Choosing to think logically instead of emotionally, Davis wanted to stay in the Octagon more than anywhere else, but in the end he simply had to go with the best option he was presented with:
"I have nothing but gratitude for those guys. I would have liked to sign the big contract and stay with the UFC, sure. That was my first option. But as more options became available, I went with other options. It's hard to look at it emotionally. I'm entirely looking at it as a business move."
It could be argued (as UFC light heavyweight champion Jon Jones recently did) that Davis took the easy way out by leaving the truly word-class competition in the UFC to make more money against a step down in opponent. Davis doesn't see it that way in any sense, however.
He's just viewing it as an instance where he took the better of two jobs, and the only thing that makes him somewhat emotional are the people he's going to miss:
""Moving to Bellator is not an opportunity where you say I'm disappointed in anything," Davis said. "If I was working for FedEx and UPS offered me a better job, then you go to UPS. The only thing that brings up hurt feelings is I have a lot of friends and family that work for the UFC, the people of the organization that I won't be able to see on a regular basis. That's simply it. There's no hurt feelings any other way. That's one of the things that happen in life, ya know?"
Photo Credit: Jason Silva-USA TODAY Sports