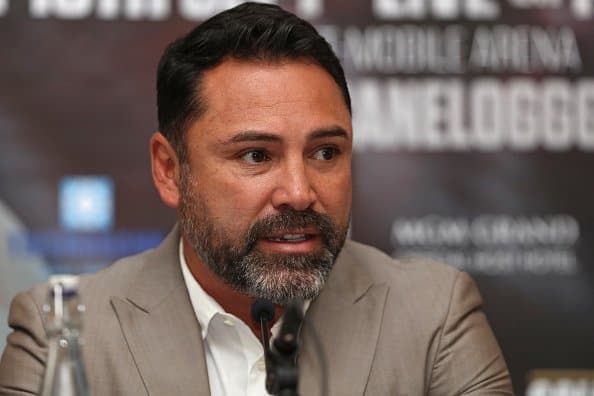 Oscar De La Hoya is serious about his venture into the world of mixed martial arts (MMA).
Golden Boy MMA will put on its inaugural event with two of the biggest stars in the sports' history at the forefront. A trilogy bout between former UFC light heavyweight champions Chuck Liddell and Tito Ortiz is slated for the card.
The event currently has no date or venue but both Liddell and Ortiz have agreed to throw down under De La Hoya's banner.
FightHubTV recently caught up with the former boxing champion and discussed his MMA intentions. He seems excited to be jumping into the world of MMA and also urged any MMA fighters who are searching for a different avenue to give him a call (via MMA Mania):
"I'm really looking forward to getting involved with MMA and building a new business," De La Hoya said.

"If any fighter who is an MMA fighter wants to explore a different avenue, come knock on our door, give us a call. I'm really excited about starting Golden Boy MMA. When we do things, we do them right, just like we've done with boxing."
Not many in the MMA community are expecting De La Hoya to be around in the promotional aspect of the sport for the long haul.

If he's able to put on several fairly successful events and maybe ink down a few notable names to deals, perhaps that perspective will shift. For now, the common sentiment seems to be that this will be a one-off deal for Golden Boy MMA.